Fashion forward: Stitch Fix set for massive valuation gain in IPO
November 6, 2017

Stitch Fix, a delivery service that uses data science and human stylists to deliver personalized boxes of clothing, shoes and accessories to its customers, has set terms for its high-profile IPO. The offering will consist of 10 million shares—including 1 million from chief executive Katrina Lake, who is selling about 7% of her stake—with an expected price range of $18 to $20, according to an SEC filing.
A midpoint pricing would raise $171 million for the business and value Stitch Fix at nearly $2 billion. That would be quite the step up for a company privately valued at $300 million with a $50 million financing in mid-2014.
Founded in 2011, the San Francisco-based ecommerce startup is the provider of one of the original "pay for what you keep" services, with a business model that allows users to try on clothes in their homes and return the other items, either on a subscription or on-demand basis. It has spawned many similar startups, including Le Tote and Rockets of Awesome.
The impending offering has garnered significant attention over the past few weeks partly because it's one of a few major VC-backed consumer IPOs in the US this year, a category that also includes Snap and Blue Apron. And based on its financials, Stitch Fix appears poised to perform better than either of those companies, both of which have seen their share prices drop significantly since debuting.
Rise in revenue, history of profitability
Stitch Fix, which is set to list on the NASDAQ under the symbol SFIX, generated nearly $1 billion in revenue during its fiscal 2017—the year-long period ended July 29, 2017—up from $730 million the year prior. The business was profitable in its FY2015 and FY2016, posting just a slight loss of $594,000 over the last fiscal year.
The company earns money through several channels. On the consumer-facing front, it charges users for the clothing, shoes and accessories they keep; if a customer returns everything in a shipment, they're still charged a "styling fee."
Here's a look at one of the ways the startup personalizes the shipments, per its S-1 filing: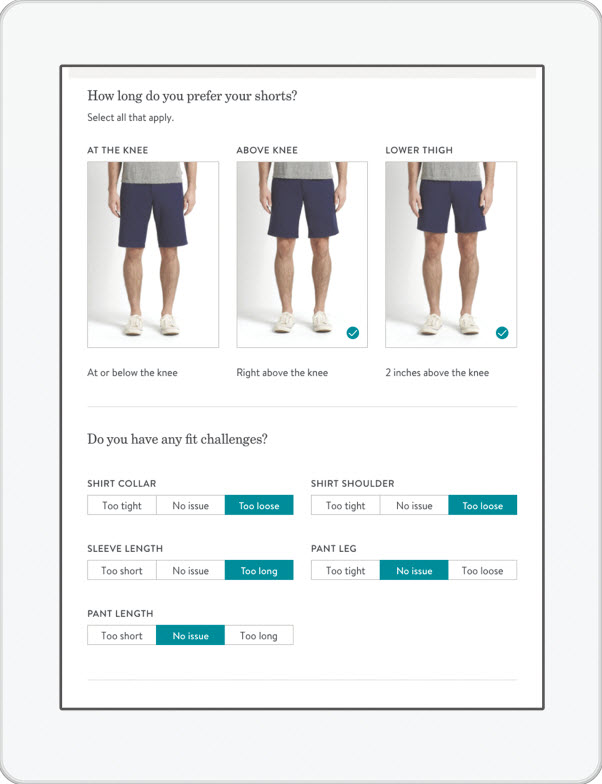 Stitch Fix has invested heavily in acquiring new clients and engaging existing ones. The company ramped up its advertising spend from $25 million in its fiscal 2016 to $70.5 million the following year, a strategy that appears to have worked: Stitch Fix had roughly 1.7 million active clients in FY2016 and 2.2 million in FY2017, way up from 867,000 in its fiscal 2015.
As for user engagement, the company has seen the average number of items purchased per box increase steadily over the last three years:

From Stitch Fix's S-1 filing. Percentage growth measured against the comparable number in 2014.
Meanwhile, the annual revenue per customer has remained steady over the same time period:

From Stitch Fix's S-1 filing. The term "cohort" refers to the fiscal year in which a customer ordered their first box.
A VC-light strategy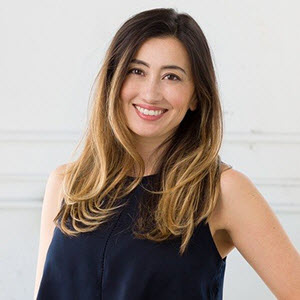 Stitch Fix founder and CEO Katrina Lake (pictured) has raised a relatively small amount of funding for her company—less than $50 million since its 2011 founding. For the sake of comparison, Blue Apron raised nearly $200 million before it went public in June, and Snap brought in upward of $2.5 billion before its March debut.

Lake owns a 16.6% pre-IPO stake, while a trio of VC investors also own significant portions of the company. Baseline Ventures and Lightspeed Venture Partners, who co-led Stitch Fix's $4.75 million Series A in early 2013, own 28.1% and 11.8% stakes, respectively. Benchmark, which led the company's $12 million Series B later that year, owns a 25.6% stake.

Baseline and Benchmark were among the investors that participated in Stitch Fix's last private funding, a $30 million Series C that closed in June 2014 and valued the company at $300 million.
An ecommerce pioneer?
Based on its last private valuation, Stitch Fix was already one of the most valuable VC-backed ecommerce companies in the US. Elsewhere, Rent the Runway, which provides a similar clothing delivery service along with its flagship designer rental service, was valued at $750 million late last year with a $60 million funding. Eyewear startup Warby Parker was valued at $1.2 billion with a $100 million round in April 2015.

Those companies, along with other peers, are likely to be watching Stitch Fix's IPO closely. The company is among the first of the new wave of VC-backed, delivery-based retailers to test the public markets, and its performance could help determine exit strategies for similar ecommerce startups.