Houzz co-founders talk business and marriage at TechCrunch Disrupt
September 19, 2017
View comment

(1)
This post is part of our ongoing coverage of the TechCrunch Disrupt conference.
SAN FRANCISCO―Adi Tatarko and Alon Cohen, the married co-founders of home improvement platform Houzz, opened up about a lot of topics—including their relationship—while they sat in joint hot seats on the TechCrunch Disrupt stage. But they remained tight-lipped on one thing: the $4 billion company's potential exit path.
When the moderator asked whether they've been approached for a possible acquisition, Tatarko laughed and said, "Different financial opportunities and different acquisition opportunities will always come our way. Of course we've been asked."
And as for an eventual public offering? Tatarko and Cohen didn't even entertain the question. The moderator hinted at an IPO while discussing financials, with no response from the Houzz founders.
On being business partners and married to each other: 'It's about picking a partner you trust'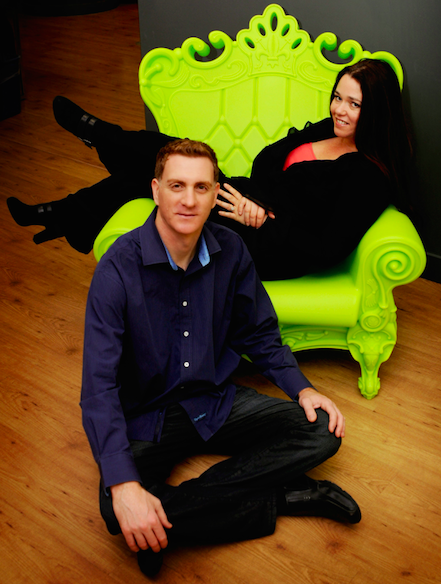 While we still don't know when the company, which has raised more than $600 million in equity funding, is going to make its exit, Tatarko and Cohen were more forthcoming about how they run a successful business and a marriage at the same time. The couple has been together for 23 years, and they created Houzz in 2009 when they were remodeling their own home. Those two things mean the story of the company is inextricable from their personal lives.
"The truth is, Alon said, 'You should be CEO.' But it didn't really matter," Tatarko said in response to a question about how they chose who would become CEO and who'd become president, adding that titles aren't as important as the practical division of responsibilities. (For the record, she is CEO and Cohen is president.)
"Having the same mindset helps a lot," Cohen said. "That's worked really well for us. It's not going to work the same for everyone. But I think for everyone, it's about picking a partner you can trust, one you can commit to."
On its new tech: 'You have the ability to take products and view them in your space'
The couple also introduced a new piece of tech, an AR tool that allows users to virtually place furniture in a room and visualize how it will look and fit in a space. The tool is an addition to the company's existing offerings, a platform where users can browse and save home photos, connect with design and construction professionals, and purchase products.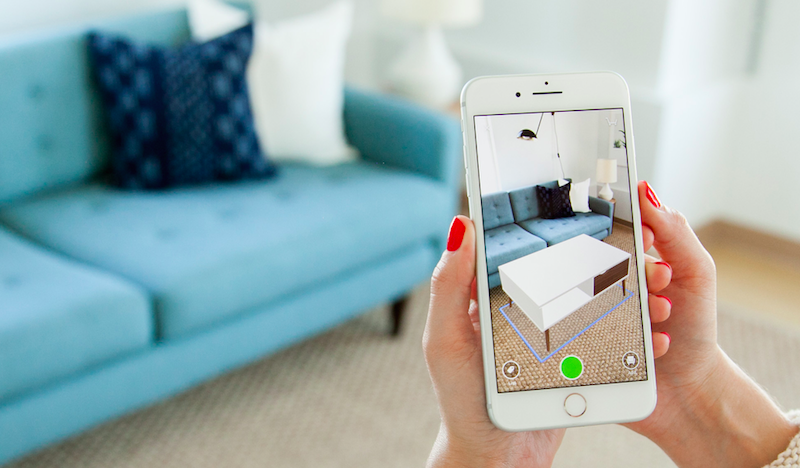 Since its founding, Houzz has grown from a discovery and inspiration platform into an integrated ecommerce company. The new 3D tool is also representative of its online retail capabilities: If a user likes how something looks, they can buy it within the Houzz app.
"It's really unique that you can have it from beginning to end: Inspiration, finding products, and getting them into your home," Cohen said, referring to the startup's evolution. "All in one place—that's what people want."
Check out more of our ecommerce posts here. And keep up with our TechCrunch Disrupt coverage.