How 20 big-name VCs in the US are investing at Series A and B [datagraphic]
September 28, 2017
Andreessen Horowitz. Accel. Kleiner Perkins.
Mention "venture capital," and these are some of the Silicon Valley powerhouses that come to mind. But how large are the rounds these VCs and other big-name firms are participating in at the crucial Series A and B stages? And how valuable are the startups they're investing in?
We've used data from the PitchBook Platform to put together a visual representation comparing the median deal size and valuation of Series A and B rounds joined by 20 major VC firms so far this year:
​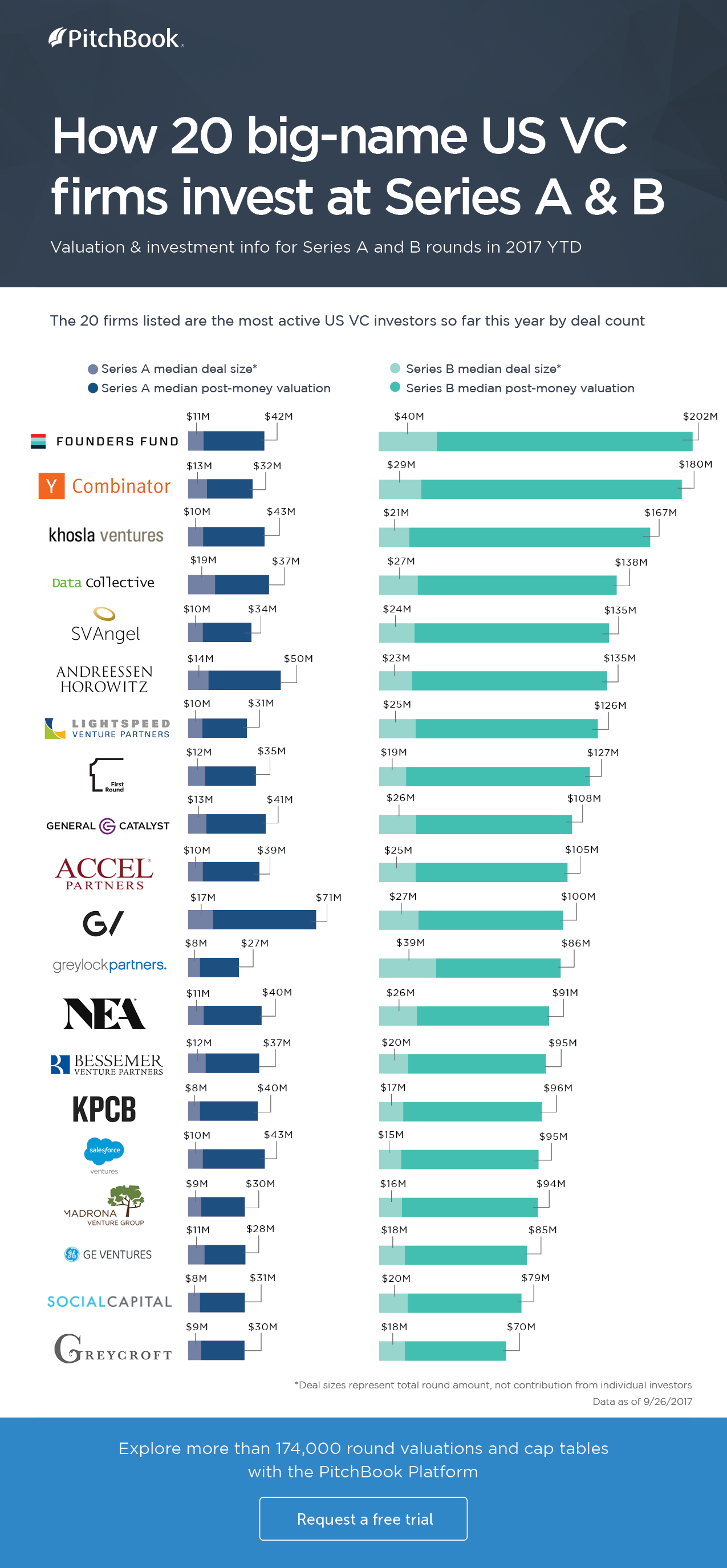 For the sake of comparison, the VC firms in the chart above have a combined median Series A deal size of $9.9 million and a median valuation of $34.3 million. For Series B, the median deal size is $20 million and the mediation valuation is $87.9 million.
Check out more of our coverage of VC valuations.