LAS VEGAS—The autonomous vehicle industry is one of the most buzzworthy topics in the tech world today, and venture capitalists are walking the talk. In 2017, self-driving technology investment skyrocketed. Nearly
$4 billion worth of venture capital
was invested across 68 deals last year, up from $626 million spanning 34 deals the year before, per the PitchBook Platform. Those figures are a far cry from 2012, when less than $1 million in venture capital was invested across four transactions.
The massive amount of funding that's been funneled into autonomous vehicle tech over the last year is representative of innovation in the industry and points to the fact that companies are actively building self-driving cars and their accompanying features (LIDAR sensors, mapping tools, etc.). But what about implementation? How are metropolitan areas built for personal cars and mass transportation going to pivot and allow for self-driving vehicles? A panel of experts took the stage at CES to discuss how cities are planning for the influx of autonomous cars expected in the next decade or so.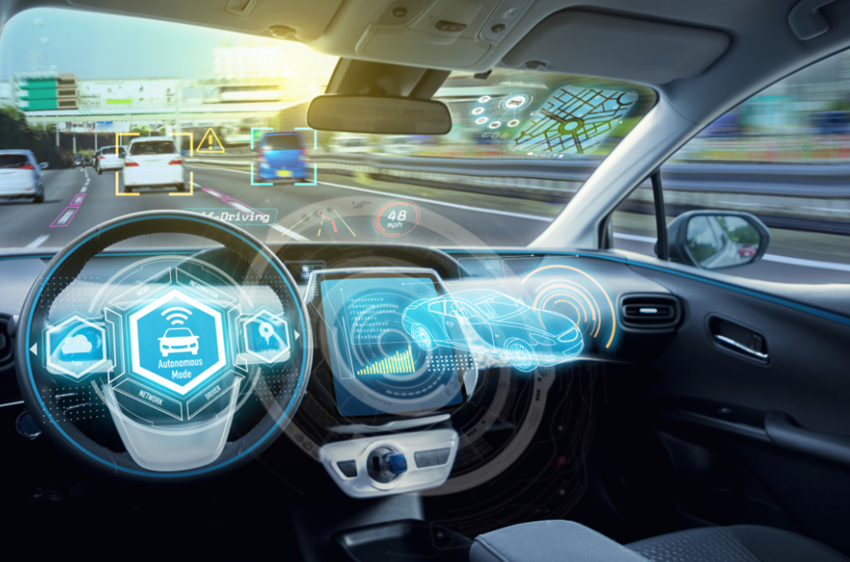 The experts weigh in
"Autonomous vehicles will have a significant and fundamental effect on cities and how they're laid out," Mike Ableson, VP of global strategy at GM (which acquired LIDAR sensor maker Cruise last year), said at the panel. Ableson said much of his time is spent meeting with civic leaders about how to transform infrastructure to allow for autonomous cars. For one thing, if self-driving vehicles become affordable, there could be an increase in the number of people riding in them rather than using public transportation, which could affect traffic and roadways. Cities are also trying to determine how they'll make up for income—such as parking fees and tickets—that they could potentially lose.
To host self-driving cars on their streets, local governments will need to create smarter cities. "As the city of the future starts to get modernized, the transportation network needs to be more intelligent. ... An intersection should be able to communicate to cars how fast they're going," remarked Nakul Duggal, VP of automotive product management at Qualcomm. Autonomous tech in cars will likely lead to other types of tech in cities' infrastructure, changing the way people move around.
Another potential complication is how self-driving cars will affect simpler forms of transportation. "Nobody has figured out a magic concept ... on how it complicates walking and bicycling," said Christian Ledoux, global director of mobility services for the Renault-Nissan-Mitsubishi Alliance, which reportedly announced earlier in the week its launch of a $1 billion corporate VC fund to invest in mobility. Ledoux noted that many cities are focused on incentivizing healthy, active ways of getting around, and that the rise of self-driving cars could hinder those efforts.
One thing everyone agreed on is that autonomous technology has the potential to greatly improve road safety—and that's one of the reasons civic leaders are eager to adopt it. "As I talk to mayors and city governments around the world, that's something everyone sees as a huge potential benefit. ... There are way too many people killed in car accidents, and that's something we can do something about," Ableson said.
Check out all our coverage of CES 2018.