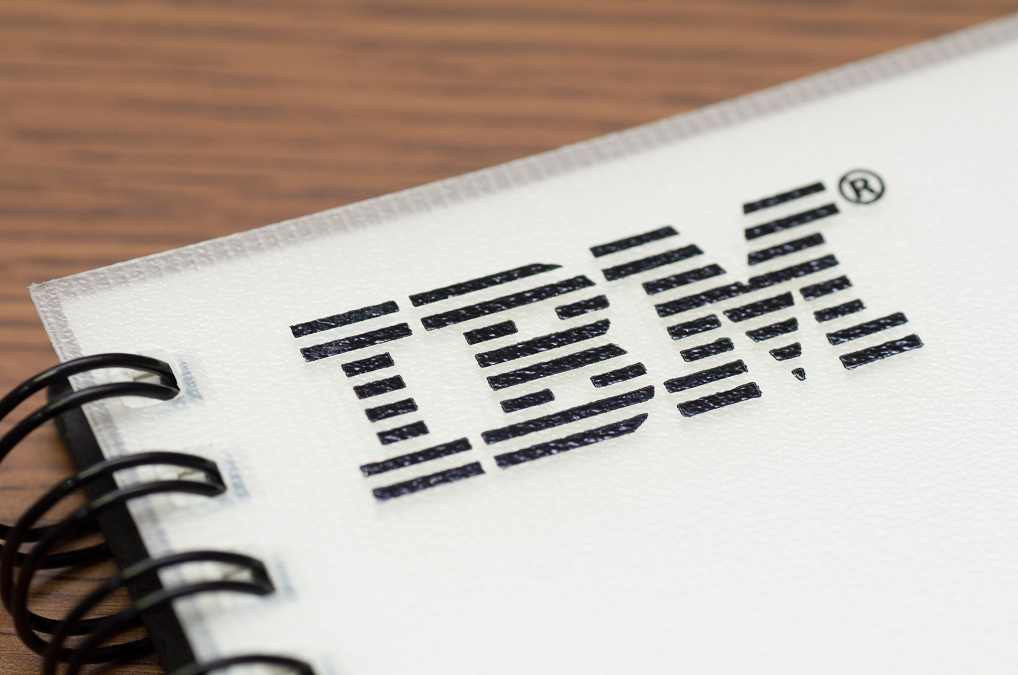 Shares of IBM (NYSE: IBM) surged 8.9% in trading Wednesday—helping boost the Dow Jones Industrial Average past the 23,000 threshold—after reporting better-than-expected results for the third quarter. That's the best one-day gain for IBM since early 2009. And it adds roughly $13 billion to the company's market value.
While top-line revenue fell on a YoY basis for the 22nd consecutive quarter, earnings per share exceeded estimates thanks to a combination of a lower effective tax rate and burgeoning success in the company's newfangled "strategic imperative" business units, where revenue increased 12%. Other tailwinds included currency-effect gains and the launch of new mainframe computers this summer.
Overall, earnings came in at $3.30 per share vs. the $3.28 analysts were expecting on revenues of $19.2 billion. An 11% effective tax rate was well below guidance of 12% to 18%. Margins slipped overall, but the rate of decline lessened compared with the beginning of the year.
Investors are cheering an ongoing focus away from fading legacy businesses (technology services and cloud platforms segment revenue fell 3% from last year), while newer, faster-growing areas are becoming a larger share of the overall revenue pie—the strategic imperatives group is now 46% of IBM's total sales. New initiatives include a focus on the company's "Watson" AI-platform and a new blockchain payments platform for banks. Last year, IBM CEO Ginni Rometty told a Wall Street Journal conference that 1 billion people would be using Watson by 2018.
The success of the company's strategic imperatives areas is due, in large part, to key acquisitions made in recent years. And its latest deals continue that trend:
Vivant
Earlier this month, IBM agreed to acquire
Vivant
, an Australian digital and innovation agency founded in 2008, in an acquisition that extends the strategy and design proficiency of IBM iX, the company's business strategy and customer experience design consulting services offering. As part of the deal, Anthony Farah, the acquired company's founder and CEO, will also take over as digital strategy and iX leader for IBM in Australia and New Zealand.
Cloudigo
In September, IBM picked up Cloudigo in an acqui-hire deal that adds the Israeli company's tech and talent to a portfolio of acquisitions that has expanded IBM's clutch of advanced network processing companies for its cloud platform. The Cloudigo team joined the Cloud Innovation Lab, a part of the IBM Cloud Infrastructure group.
Agile 3 Solutions
In February, IBM struck its 20th cybersecurity deal by picking up
Agile 3 Solutions
. The company's software is designed for C-Suite and senior-level executive users to visualize and manage risks to sensitive data. Agile 3 Solutions joined the IBM Security business unit, part of the IBM Data Security Services portfolio. The acquisition also builds on the growth of IBM's
Guardium
data security and protection platform.
PitchBook subscribers can check out the full dataset for IBM's M&A activity.