During all of 2016, fewer than 30 companies with private equity backing went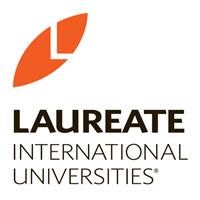 public in the US, according to the PitchBook Platform. It was a dry spell unmatched by any other year this decade—which makes the minor flurry of IPO news this week an encouraging sign that the market may be poised to bounce back.
The latest company to reveal a price range for a forthcoming public offering is Laureate Education, an operator of for-profit universities that's been backed by KKR since 2007. Set to list on the NASDAQ under the LAUR ticker symbol, Laureate plans to sell 29 million shares for between $17 and $20 apiece, a midpoint pricing of which would raise nearly $540 million. The company plans to use proceeds from the offering to pay off a debt load that exceeds $4 billion.
Earlier in the week, meanwhile, a trio of other PE-backed companies established initial price ranges for upcoming IPOs: oil & gas business Jagged Peak Energy (owned by Quantum Energy Partners), specialty vehicle retailer REV Group (American Industrial Partners) and windows & doors manufacturer JELD-WEN (Onex). At the tail end of last week, Lone Star Funds portfolio company Foundation Building Materials filed initial paperwork for a public offering of its own.
If you're keeping score, that's companies in the education, energy, transportation and construction sectors all planning to go public—a rather diverse group. And yet another business may soon join them: Family entertainment center and restaurant operator Chuck E. Cheese's, which has begun preparations for an IPO that could value the company at more than $1 billion, according to a Reuters report. Apollo Global Management has been the business's private equity owner since 2014.
While no private equity-backed company has yet gone public in the US during 2017, the pipeline for potential offerings in the coming months is stacking up.
PitchBook Platform users can view the full dataset on PE-backed IPOs here.
Read more on the current US PE landscape in our newly released 2016 Annual US PE Breakdown.