Big Things
9 big things: The LTSE, the NYSE and the future of IPOs
September 13, 2020
In New York, a late-summer IPO surge continued, with a series of tech unicorns either setting terms or filing for public offerings on the NYSE and Nasdaq, the two exchanges that have dominated the American stock market for the past four decades. In San Francisco, an upstart exchange backed by Silicon Valley luminaries opened for business, formally launching its bid to transform the way public companies operate.
Other startups, meanwhile, progressed with plans to go public in ways that avoid the traditional IPO process entirely. Everywhere one looked this week, a different vision for the future of public debuts was on display.
The Long-Term Stock Exchange has arrived, joining direct listings and SPACs in the growing list of IPO alternatives for top tech startups. That's one of nine things you need to know from the past week: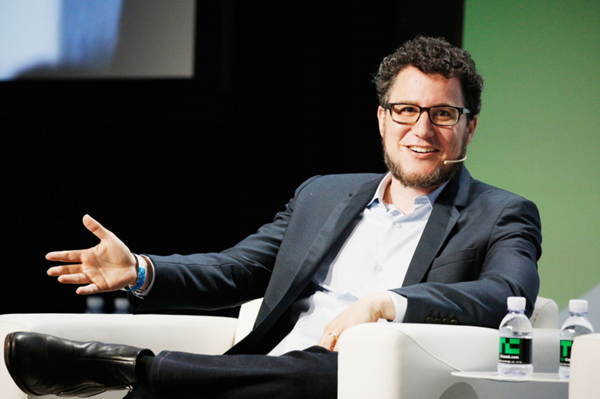 1. Long-term thinking
The idea was born nine years ago in "The Lean Startup," the Eric Ries book that has since become a widely read tract on entrepreneurial strategy. The modern public company spends so much of its time worrying about the immediate future, whether it's beating quarterly earnings estimates or warding off activist investors. What if there were a better way for public markets to operate, one that privileged thinking on a much longer horizon?
Ries went on to raise a reported $90 million from Andreessen Horowitz, Founders Fund and other venture firms to get his idea off the ground. And on Wednesday, the Long-Term Stock Exchange opened for business, becoming the 14th public stock exchange operating in the US.
The ideas behind the LTSE are powerful and timely. Ries believes that public companies focus on pleasing shareholders in the immediate term at the expense of all else. A market with different incentives, he says, could prod executives to pay more attention to how their choices affect their employees and communities. He also believes that a desire to avoid the pressures of short-term thinking on the stock market causes startups to stay private for longer, which in turn locks public investors out of much of their growth, further exacerbating America's widening wealth inequality.
"Anyone who's not concerned about the vast disconnect between the performance of the stock market assets and the human misery and suffering that is evident in the underlying real economy—if that divide doesn't keep you up at night and you're in this business, you have a real problem," Ries
told Bloomberg
earlier in the week.
The big question, though, is this: Are any startups biting?
Not yet. For now, the LTSE exists only as a venue for trading stocks that are also listed on other exchanges; it logged about $117.7 million in trading volume on its opening day, according to Bloomberg. But the exchange and its backers have set out to lure a company to conduct its IPO on the LTSE. These days, however, startups eyeing a public listing have plenty of options.
The week's biggest traditional IPO news came Tuesday, when data warehousing provider Snowflake set terms that could give the company a valuation topping $22 billion when it goes public, a leap from the $12.4 billion price in its last round of VC backing.
Snowflake also revealed that Berkshire Hathaway plans to buy a $250 million stake as part of a private placement, a rare move into tech startups from an outfit that is in many ways the archetypal long-term investor. Which raises a question: If startups can already sell a notable stake today to such a legendary long-term investor, do they really need a separate, specialized forum like the LTSE?
Fellow tech companies Sumo Logic, Amwell and JFrog also estimated the price ranges for their IPOs this week, while oncology unicorn Grail filed initial paperwork for a debut. Unity Software, meanwhile, set the price range for a potential $11 billion-plus IPO on the NYSE, but with a twist: The platform for video-game developers plans to use a new software-based bidding process to determine its IPO price, rather than relying on underwriters, according to the Financial Times.
In that respect, Unity is attempting to meld its IPO with aspects of the direct listing model, the alternative that Spotify and Slack used in cutting underwriters out of the price-setting process. Two other highly valued startups are planning to follow in their footsteps by the end of this month. Palantir Technologies revealed plans this week to commence its direct listing Sept. 23, while Asana plans to follow on Sept. 30.
And still other startups are considering going public by merging with special-purpose acquisition companies, the red-hot entities that have raised a record-breaking amount of capital in 2020. Bloomberg reported this week that home-buying and -selling startup Opendoor is in talks to merge with a SPAC backed by Chamath Palihapitiya, potentially at a $5 billion valuation.
In some ways, now may be the perfect time for Eric Ries and his backers to launch a new stock exchange based on a new kind of thinking. VC-backed startups seem more willing than ever before to consider alternatives to the traditional New York IPO. But that also means the LTSE is entering a very crowded field, one full of bankers and advisers trying to win clients with the most attractive terms possible—and one where companies like Snowflake and Unity are already achieving eye-watering IPO valuations.
One of the ideas at the heart of the LTSE experiment seems to be that money isn't everything. For the new exchange to truly make a dent, it may need to find other founders that feel the same way.
2. Government intervention
Governments on three continents injected themselves into a pair of potential mega-deals this week, a sign of how increasingly fraught cross-border dealmaking has become. China and the US continue to tangle over TikTok, with various reports emerging this week that TikTok owner ByteDance was trying to avoid a full sale of its US operations and that President Trump won't back off his upcoming deal deadline, which ByteDance might miss due to new Chinese sales regulations. And luxury conglomerate LVMH cited a directive from the French government when it called off a planned $16 billion acquisition of Tiffany & Co., prompting a lawsuit from the famed jeweler.
3. Nikola news
The week started out with a bang for Nikola, with news that GM had agreed to take a $2 billion stake in the cheekily named Tesla rival, sending the electric vehicle maker's shares up some 41% in a single day. But it ended with whimper: On Thursday, activist investor Hindenburg Research shorted Nikola and published a public note accusing the company of fraud, market manipulation and nepotism. Nikola stock closed Friday down 36% from its midweek high.
4. The next big thing
First, it was Jio Platforms. More than a dozen investors have taken stakes this year in the digital services subsidiary of Indian conglomerate Reliance Industries, amounting to some $20 billion in total investment. Now, it may be Reliance Retail Ventures' turn. Silver Lake invested more than $1 billion this week in the Reliance unit, which operates more than 10,000 retail locations, while KKR is said to be in talks to take a similar stake. Bloomberg also reported this week that Reliance Retail proposed to sell a $20 billion stake in itself to Amazon, offering Jeff Bezos & Co. a major pipeline into the Indian market.
5. Mall maneuvers
About four months after filing for bankruptcy protection, JC Penney has lined up a rescue plan that will allow it to avoid liquidation, agreeing to sell its retail business to Simon Property Group and Brookfield Property Partners in a $1.75 billion deal. But the pandemic-inspired hits to the retail space also kept coming this week, with debt defaults leading Starwood Capital Group to surrender to creditors a portfolio of seven malls that it had acquired for a combined $1.6 billion, The Wall Street Journal reported.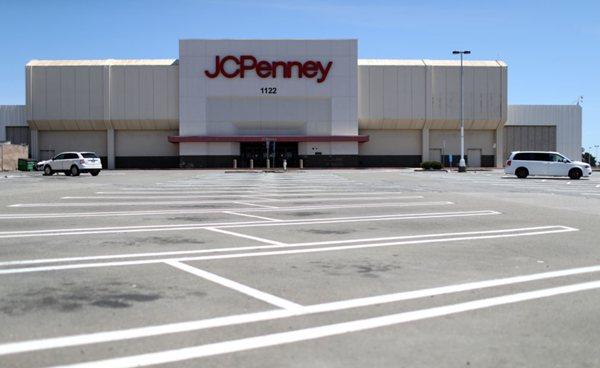 6. PE does VC
A pair of major firms blurred the line between private equity and venture capital this week, a sign of the growing overlap between these once-distinct sectors. Hellman & Friedman made a $200 million investment in Sprinklr, valuing the customer experience startup at $2.7 billion. And The Carlyle Group led a $175 million round for Grand Rounds, a telehealth provider that works with companies including Walmart and Salesforce.
7. Eleven figures
Swedish fintech specialist Klarna is in pursuit of new venture funding at a valuation of over $10 billion, Reuters reported this week, a new influx of capital that would aid the company's planned US expansion. Another unicorn already locked down funding this week at a lofty new valuation, as Indian edtech provider Byju's banked $500 million at a $10.8 billion valuation in a round led by Silver Lake.
8. Vista gets company
Prolific tech investor Vista Equity Partners was busy this week finding new co-investors for its portfolio companies. Bloomberg reported that Warburg Pincus agreed to take equal ownership alongside Vista in Infoblox, a creator of network management software Vista has owned since 2016, at a $3 billion-plus valuation. And Cove Hill Partners agreed to take a majority stake in SecureLink, an access management specialist Vista first backed in 2017, with Vista retaining a minority stake.
9. Smart cities
A British startup called Connexin collected £80 million (about $102 million) from Whitehelm Capital to continue building out its smart infrastructure and networking services, which have already been deployed in the UK cities of Hull and Sheffield. Another startup, Ubicquia, raised $30 million this week for a specific part of the prospective smart-city revolution: The Florida-based company develops services that can use existing streetlights to provide everything from light control to video surveillance and wifi.