Big Things
9 big things: Lululemon's $500M bet on sweating at home
July 5, 2020
At some point in the future, the threat of COVID-19 will begin to fade. When that will be is still anybody's guess. But whenever that wonderful day arrives, it seems safe to assume that post-pandemic life is going to look a little different.
An example: For many, the idea of crowding into a tightly packed gym to lift weights, do yoga or take a spin class with a bunch of other sweaty, panting people might not hold the same appeal it used to.
It's only a hypothesis. But if a $500 million deal lined up this week is any indication, it's one that an athletic apparel icon is taking very seriously.
Lululemon is branching into in-home fitness with a major VC-backed acquisition, which is one of nine things you need to know from the past week: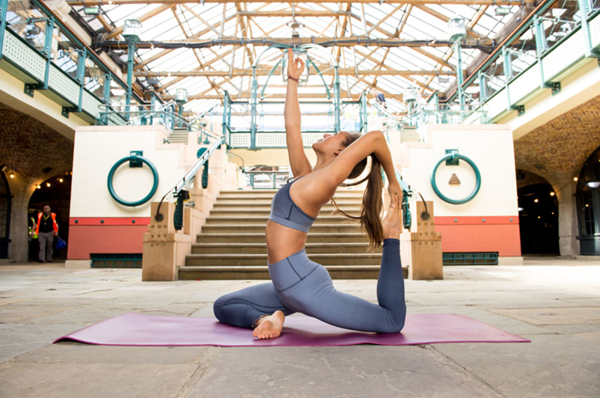 1. Mirror image
In the 13 years since its IPO, Lululemon has grown into one of the biggest athletic apparel brands in the world, leveraging its must-have yoga pants and other trendy workout and leisure attire into a market cap of nearly $40 billion. On Monday, the company announced plans to dip its toes into a different part of the workout world with its first acquisition, agreeing to shell out $500 million for an in-home fitness startup called Mirror.
There are obvious parallels between Mirror and the better-known Peloton brand. For both, the point of entry with customers is a piece of pricy hardware: Peloton charges $2,245 for one of its stationary bikes, while Mirror sells an interactive, wall-mounted screen for $1,495. Both companies then charge a monthly fee to stream a suite of live and on-demand workout classes.
Investors were already excited about both companies before social distancing and shelter-in-place became part of our everyday lexicon. Venture capitalists valued Mirror at $300 million last October, according to PitchBook data, and Peloton's stock had stayed relatively steady after an $8.1 billion IPO in September.
But the pandemic seems to have unlocked the promise of even more value. Lululemon is paying a 67% premium to Mirror's last private valuation, and Peloton's stock has climbed 200% since March 13, taking the company's market cap to nearly $17 billion. Another VC-backed player in the space, Tonal Systems, was in talks this spring to raise new funding at a $250 million valuation, Bloomberg reported in May. That's up from a $185 million figure last year, according to PitchBook data.
Peloton, Mirror and Tonal didn't see the pandemic coming. But they did all envision a world where more and more people eschewed the gym in favor of working out in their own homes. With that vision now a reality, they're all uniquely positioned to profit.
It's a very different story for startups who bet on the other side of the fitness market. Instead of encouraging in-home workouts, companies like ClassPass and Gympass raised significant capital on the promise of sending customers to as many different gyms as they could. Both approaches aim to disrupt the traditional membership model, charging users for access to a huge range of different workout facilities rather than a single gym.
As you can imagine, the mass closure of gyms across the US this year has been a hit to business. There were attempts to adapt: In March, ClassPass revived a previously defunct service that allowed customers to live-stream classes. But in early April, the company reportedly laid off 22% of its workers and furloughed another 31%, an abrupt shift for a business that raised funding at a $1 billion valuation in January.
To be sure, the pandemic isn't a permanent state of affairs. But it has already been a dramatic, traumatic event, one that seems likely to in some ways shape consumer behavior for years to come. If more people start having groceries delivered, and they enjoy the experience, then Instacart's long-term customer base could grow. The same could be true for gym-goers who have recently switched to home workouts.
And if, say, the fitness professionals running those streaming workouts were to be decked out head to toe in Lululemon attire? Well, it couldn't hurt.
2. When life gives you lemons
It was a hectic IPO week for Lemonade, the insurance startup. The company priced its offering at $29 a share, above its expected range, but resulting in an initial market cap of just $1.6 billion, down from its last VC-backed valuation. In its Thursday debut, though, Lemonade's stock opened at around $50 and continued to climb, closing the day at $69.41. Lots of money was left on the table, but the company and its backers will get over it if its value continues to soar.
3. Pursuing Postmates
Last month, Grubhub passed up a takeover offer from Uber and opted instead to sell itself to Just Eat Takeaway.com, a European delivery platform. So now Uber has set its sights on Postmates, with reports this week indicating the ridehailing giant offered $2.6 billion in a deal that would further consolidate its place in the food-delivery market. Postmates, though, also has options: A special-purpose acquisition company made a recent offer of its own for the business, according to CNBC.
4. A Wall Street return
Business intelligence provider Dun & Bradstreet didn't take long to return to the public market after being taken private in February 2019 for $6.9 billion by a consortium including Thomas H. Lee Partners and CC Capital. Just 17 months later, the company raised $1.7 billion in an upsized IPO on Wednesday, closing its first day of trading with a market cap north of $10 billion.
5. The show must go on
The circus business isn't designed to thrive during a pandemic. So it's not a huge surprise that Cirque du Soleil filed for bankruptcy protection this week, with hopes of selling a 55% stake back to current owner TPG Capital for $300 million, a plan to which the company's lenders
have reportedly objected
. In another overlap of private equity and show business, Blackstone agreed this week to pay $1.65 billion for a 49% interest in three Hollywood studio lots controlled by Hudson Pacific Partners.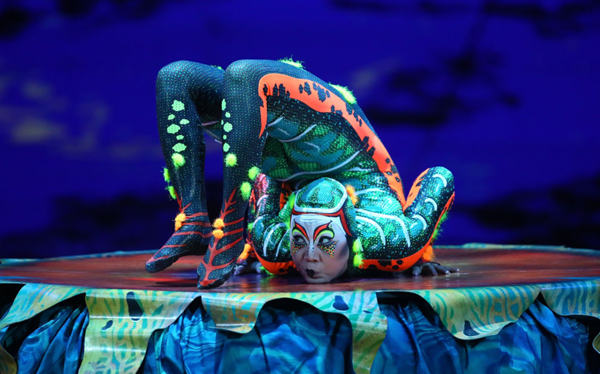 6. Unwinding WeWork
WeGrow, the $42,000-a-year elementary school that became a symbol of WeWork's nepotism and outsized ambitions, will remain in the hands of the Neumann family: Rebekah Neumann acquired the rights to the school's curriculum, with plans to adapt the ideas into a new school, Forbes reported. WeWork has also announced its intention to divest another part of its would-be empire, striking a deal to sell the Flatiron School coding bootcamp to Carrick Capital Partners.
7. Keeping up
Kim Kardashian West sold a 20% stake in her namesake beauty brand to Coty for $200 million, valuing the business, dubbed KKW, at a reported $1 billion. It was the global beauty conglomerate's second big bet in recent months on the Kardashian-Jenner family, following a $600 million deal to purchase a 51% stake in Kylie Jenner's Kylie Cosmetics. That latter investment, though, is
starting to look awfully messy
.
8. Unicorn roundup
Andreessen Horowitz, Founders Fund and other Silicon Valley luminaries reportedly participated in a $200 million investment this week for Anduril, a company that develops border-security technology for the US Department of Defense. The round values the startup at $1.9 billion. Messaging and chat startup Discord also inked a new unicorn round, raising $100 million at a reported $3.5 billion valuation, and Fivetran brought in $100 million at a $1.2 billion valuation to fund its cloud-migration technology.
9. Cub funding
In March 2019, Lee Fixel stepped down as head of private equity at Tiger Global Management and struck out on his own. Now, he has raised $1.3 billion for a debut fund at a new venture firm called Addition, according to Forbes, marking one of the largest first-time VC funds in recent memory. Fixel's vehicle edges out Mary Meeker's Bond, which reportedly closed a $1.25 billion debut after spinning out of Kleiner Perkins.
Join the more than 1.5 million industry professionals who get our daily newsletter!