Media
New York PE firm suffers setback after newsprint tariffs shot down
August 29, 2018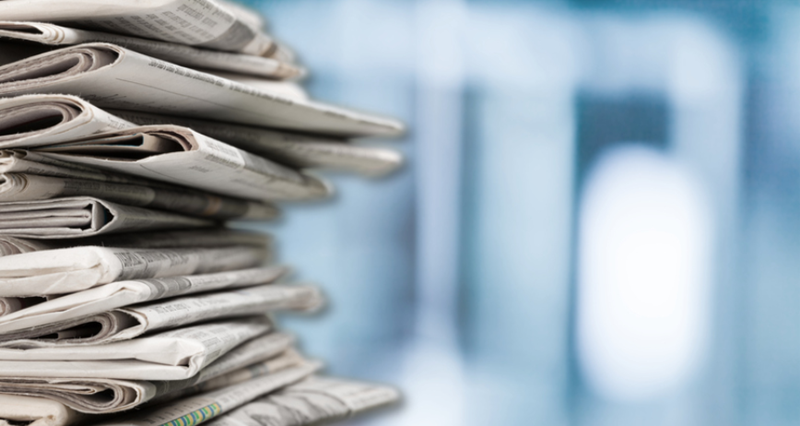 Score it: Newspapers 1,
One Rock Capital Partners
0.
The US International Trade Commission officially nixed the Trump administration's tariffs on Canadian newsprint on Wednesday, overturning a decision made earlier this year by the US Commerce Department that caused paper costs to
increase by as much as 35%
and publishers to institute further cutbacks in an already struggling industry.
Wilbur Ross, the embattled US Secretary of Commerce and former private equity titan, originally instituted the tariffs in March after
North Pacific Paper Company
(aka NORPAC), a mill in Longview, WA, that's owned by One Rock Capital, argued that Canadian newsprint was being subsidized and "dumped" into the US at unfairly low prices. Of the five US-based mills still in operation, NORPAC was the only company to complain.
Ross' decision drew a swift rebuke from the publishing industry and beyond. Last month, newspaper publishers were joined by a bipartisan group of lawmakers in appealing the decision to the US Commerce Department. Ross ultimately relented a bit, lowering the duty by about 5 percentage points and capping the tariffs below 20%.
In reaching its unanimous 5-0 decision, the ITC determined that there was no material harm being caused the Canadian mill's pricing. In other words, NORPAC's argument was paper thin.
David Chavern, the president and CEO of the newspaper lobbying group News Media Alliance, was thrilled with the news.
"Today is a great day for American journalism," he said
in a statement
. "The ITC's decision will help to preserve the vitality of local newspapers and prevent additional job losses in the printing and publishing sectors. The end of these unwarranted tariffs means local newspapers can focus once again on playing a vital role in our democracy by keeping citizens informed and connected to the daily life of their communities."
NORPAC spokesman David Richey has not yet responded to a request for comment.
The ITC decision leaves no recourse for One Rock Capital, which had never invested in the US forestry industry before buying a majority stake in NORPAC for about $80 million from
Weyerhaeuser
and
Nippon Paper
in 2016. The relatively obscure firm had received increased media attention over the past few weeks, with 87-year-old operating partner John Georges, a former exec at
International Paper Company
, being credited by industry experts with lobbying Ross over the tariffs, per the Wall Street Journal.
Now, it seems Georges' plan to beat foreign competitors regardless of its detrimental effect on the news industry has backfired.
Related read: This PE-backed company is crippling community newspapers