PE Q&A: VRC talks trends in valuations and what to expect in 2016
By PitchBook
January 14, 2016
Valuation Research Corporation professionals Walter O'Haire, Ray Weisner and John Czapla contributed to our 2016 Crystal Ball Report, which included selections from the following full Q&A.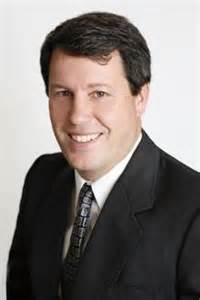 Where do you see valuations headed next year? Do you foresee them remaining at fairly high levels, and if so, will that be primarily due to pressure from typical dry powder stores or continued access to relatively cheap debt?
Valuations inched up bit by bit over the last years due to a number of factors; one key factor was the steady decline in the cost of debt. That cost has bottomed out and the Federal Reserve will increase rates, but it won't do so aggressively. Thus, debt will remain relatively inexpensive and continue to support high valuations. In many instances, sellers will take the highest offer and the winner of an auction is often the firm that is willing to stretch and pay several 'turns' more than the other bidders. The main risk factor is some external shock to the financial markets such as: the shock associated with the 1997 Asian financial crisis and 1998 Long Term Capital Management collapse; 2000 internet bust; 2007 sub-prime mortgages debacle; 2015 Chinese stock market spike and downturn and related currency issues. These external "shocks" tend to result in a somewhat speedy downward correction with lenders tightening up standards almost overnight. But, absent some external factors, valuations should remain high.
In a recent Q&A conducted with us, you mentioned some valuation firms are now assisting PE firms in marking their portfolio at year's end so as to inform limited partners of the value of fund's holdings. Do you think this will occur more frequently next year and if so, why?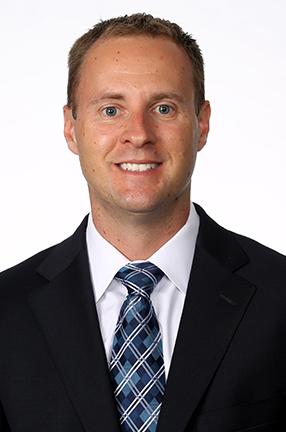 More private equity firms will use third-party valuation firms to value their portfolios in the coming years. Pressure is coming from two sides: regulators and investors. On the regulatory side, the SEC has focused a fair amount of attention on private equity, with a particular emphasis on fees and costs incurred by private equity firms and how those fees are distributed/allocated between the general partner and limited partners. Since some fee/management income is based on assets under management, it is very important to accurately determine the value of the portfolio. Some private equity firms are deciding that it is better to have an independent third-party provider value the portfolio than to determine the value themselves in-house. On the investor side, more and more LPs may now wish, or even require, that the private equity firm's portfolio be valued by a third-party. Historically many private equity firms kept investments at cost. The result would be that certain appreciation may not have been taken into account and, on paper at least, the investor does not have any appreciation until the eventual sale of the portfolio company. However, many pension plans have internal rates of return that need to be met and they desire a valuation to reflect the current value of the portfolio company. To have that current value provided by a third-party may be in the interest of both the private equity firm and the investor.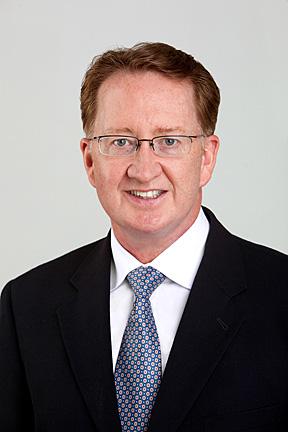 We've been hearing of valuators entering processes earlier and earlier, in what seems to be part and parcel of due diligence periods extending generally. Do you think this will continue into next year, and why?
We are finding that more companies are performing preacquisition valuations and valuators are being called in earlier in the process. Larger-company and multinational company acquirers are engaging with their valuation firm one to three months in advance of any deal announcement. Valuators are assisting with due diligence support, working alongside of the quality of earnings, tax, and technical due diligence teams. When considering an acquisition, management teams need accurate valuations of the target company's assets and liabilities. This is most commonly done to determine the accretion or dilution impact on earnings, to plan for contingent components of the purchase (such as earnouts), any entity or asset valuations for statutory or tax purposes, and any needed allocations of values by business unit, most commonly on a multinational basis. Public companies often request preacquisition support as they evaluate potential acquisitions, and there's a further trend of bringing in valuation experts even earlier in the process. In particular, this is done for the purpose of valuing intangibles and to conduct an analysis of any contingent consideration.
What are the most common challenges you seem to face in valuing PE and VC portfolio companies?
On the private equity side, one of the biggest portfolio valuation challenges is distinguishing between general market conditions and company specific conditions. Take the oil & gas sector as an example. Due to the earlier drop in oil and gas prices, both oil & gas companies and associated service providers (e.g. oil field services, seismic testing/exploration companies …) have generally declined in value. This leads to volatility in the valuation of the portfolio company which may have little impact on the overall rate of return the GP and LP realize. GPs don't want the value to see-saw and if they put too much emphasis on the overall sector, that can happen if the sector is see-sawing.
On the venture capital side, there are two challenges. First is the fact that some investors are buying 0.25% of the company, or less, at a huge total enterprise valuation. Say they value the company at $10 billion, but only invest $25 million. Does that really mean you could sell the company for $10 billion? Second, what if some employees sell stock? Let's say an employee needs money and can sell on the secondary market. He or she sells at a $2.5 billion valuation, but they are only selling a couple thousand shares. The challenge is how to factor in those types of secondary transactions.
Walter O'Haire, Managing Director
Mr. O'Haire focuses on business development on the West Coast.
John Czapla, Managing Director, Head of VRC's Portfolio Securities Valuation Practice
Mr. Czapla heads VRC's Portfolio Securities Valuation Practice. Mr. Czapla is also a senior partner and member of VRC's board of directors.
Raymond Weisner, Managing Director
Based in VRC's New York office, Mr. Weisner is responsible for the development and quality execution of client engagements. He serves clients in all major industries. A member of Financial Executives International (FEI), Mr. Weisner has served as chief financial officer of two private companies.