PitchBook's Friday 5: What Is The Next Social Platform IPO?
November 8, 2013
Facebook, then Twitter, then…? The tech community is wondering what the next social platform slam dunk will be, and using PitchBook's extensive database of VC-backed startups, we have access to all the possibilities: dating platforms, sports platforms, college communities and more. VC firms often use the PitchBook database to source their next investments. Let's take a look at five fun, less-known options for the next big tech platform IPO, plus their last financing rounds, valuations and participating investors. A key trend that should come as no surprise: mobile-focused functionality.

Whisper, the secret-sharing mobile app, featured 2.5 billion page views per month as of their Series B in September (according to AllThingsD). The platform has utilized anonymity to connect users on a deeper level than they would share in the public eye. The company's $21 million Series B in September was led by Sequoia Capital, whose portfolio companies include names like Tumblr, Youtube, Instagram, and Hubspot. Existing investors Lightspeed Venture Partners and Trinity Ventures also participated in the round. Pre-money valuation: $85 million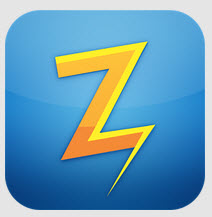 Positioned as a social platform for mobile games, Heyzap currently has more than nine million users that check-in to games, start playing games with friends and earn badges. The company, which was previously a Y Combinator class member, raised a $4.31 million Series B round from Union Square Ventures and Qualcomm in January. Pre-money valuation: $22.5 million

Have you ever wondered what you were up to today, last year? Timehop allows you to easily see just that. The mobile platform allows users to surface old memories from their favorite social networks. Spark Capital and O'Reilly Alphatech Ventures participated in their most recent financing round, a $3 million early stage financing in July. Pre-money valuation: $7 million

Anything teen mogul Justin Bieber touches has got to be good for business, right? Music lovers with different tastes might be skeptical about Bieber's future as an investor, but RockLive's upcoming social network, Shots of Me, will be focused on "providing teens with what they aren't getting on other networks." No one is sure what that means yet, butBieber's social influence provides a good case for future virality. The company's second seed investment of $1.1 million closed earlier this month and included participation from a few other notable angel investors such as boxer Floyd Mayweather. Pre-money valuation: $6 million

Luvocracy is a web and mobile social e-commerce platform that allows users to purchase products that are socially recommended by friends. It's Pinterest meets Facebook, backed by some big names in VC: Kleiner Perkins, Google Ventures, RPM Ventures, XG Ventures and several individual investors including Yahoo's Marissa Mayer. The company's $11.5 million Series B round was completed in May. Pre-money valuation: $42 million
Join the more than 1.5 million industry professionals who get our daily newsletter!