PitchBook's Frightening 5: Five Halloween Financings
By Tessa Griffin
October 29, 2013

Private equity and venture capital firms have made sure to announce or complete deals with all the companies you need to have a great Halloween in 2013. PitchBook's global deal coverage has even found some international financings to include on the list, honoring All Hallows' Eve celebrations around the world. It must be PE and VC professionals' favorite holiday of the year! Costumes, candy, cider, fall decor—PitchBook Data has you covered.
Costumes
Party City, a private-equity-backed party-goods and costumes retailer, completed an acquisition of Massachusetts-based rival iParty in May 2013. The $29 million public-to-private add-on, backed by financial sponsors Thomas H. Lee Partners and Advent International, was priced at a 200% premium.

Candy
Solna, Sweden-based Candy King is planning to file for its initial public offering as of Sept. 13, 2013. The upcoming IPO will value the Swedish provider of candy products at approximately 2 billion krona, or $310 million. Active investors in Candy King include Accent Equity Partners and EQT Partners.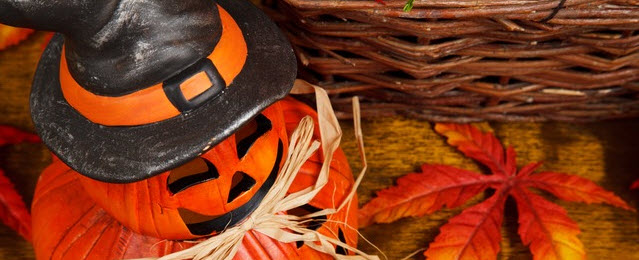 Fall Decor
Providing holiday home-decor in a sustainable light, Bambeco, a retailer of eco-conscious indoor decorations, raised $4.6 million of early stage venture funding from New Atlantic Ventures and other undisclosed investors on Oct. 16, 2013.

Cider
Sixth Eye, which operates Lets Pour, a platform to promote and sell small-batch selections of beers, wines, spirits and cider, closed on $125,000 of a planned $500,000 of funding through a combination of debt, options and warrants from undisclosed investors on Sept. 3, 2013. The Seattle-based company attracted local investors, such as Ignition Partners, for its $1.62 million Series A round in 2012.
European Halloween
Those searching for Halloween costumes in Europe are set: Funidelia, a Zaragoza, Spain-based online retailer of costumes and accessories, completed a 300,000 euro ($414,000) early stage financing from investors Big Sur Venturesand Cabiedes & Partners on June 14, 2013. The funding will be allocated toward Funidelia's planned international expansion, first in France, Belgium and Luxembourg, then later in Germany, Austria and the United Kingdom.
Can you think of any other Halloween-themed deals, in either venture capital or private equity? Let us know in the comments below.