Bankruptcy
Private equity deprives world of cute Valentine's Day candies (for now)
February 13, 2019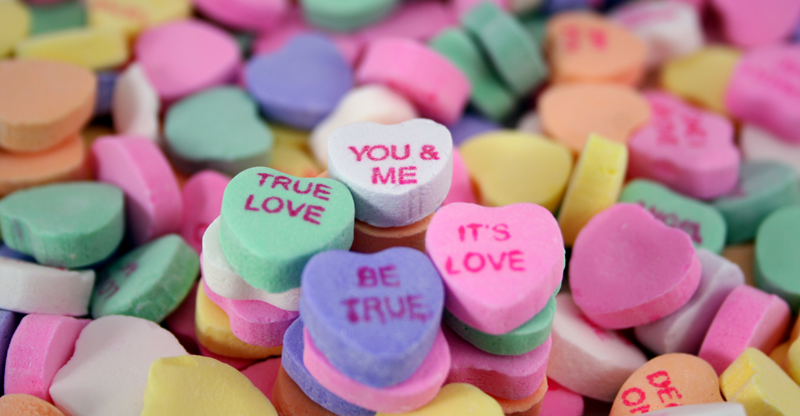 The private equity industry has been blamed for compounding problems in a variety of struggling industries, from newspapers to retail.
More recently, the sector has been catching heat for putting a damper on Valentine's Day and everyone's nostalgia for inedible candy from their childhoods.
The New England Confectionary Company, the Massachusetts-based candy manufacturer behind Sweethearts, ceased operations last year after filing for bankruptcy. The company had been the oldest continually operating candy maker in the US; its Necco wafers dated back to 1847 and
were carried by soldiers
in both the Civil War and World War II. As a result of the shutdown, the Sweetheart candies, which feature one-liners such as "Miss You" and "UR Hot," won't be found at a grocery store near you this year, per multiple reports.
And that's due—at least in part—to private equity.
The business was already struggling when Washington, DC-based
American Capital
bought Necco for $57 million in 2007, then subsequently watched operations crumble as losses piled up, reportedly to the tune of more than $150 million over the next decade. Eventually, the company's factory in Revere was
overrun by hordes of rats
after the firm cut down on its sanitation expenses, according to Bloomberg.
Ares Capital
, an external investment fund run by Ares Management, acquired the business in 2017 through its acquisition of ACAS and its portfolio. Then it sold its real estate to an investment firm that required Necco to pay millions in annual rent. The company filed for bankruptcy the following April. Round Hill Investments bought it out of bankruptcy last May for some $17 million, then ultimately shut down operations in July after the FDA sent a warning letter about those pesky rats, including one in the parking lot that measured 12 inches in length, that were still hanging around the premises.
Round Hill at least managed to sell both the Necco and Sweethearts brands to Spangler Candy in September, around the time two lawsuits were filed against Ares, alleging mismanagement, per The Boston Globe. And Spangler plans to reintroduce Sweethearts back to the Valentine's Day-loving masses next year.
In the meantime, less-historic rival products like Brach's Conversation Hearts are still around, and there's always the chance your valentine won't be able to tell the difference.
Join the more than 1.5 million industry professionals who get our daily newsletter!