Politics
Private equity could face a reckoning as power shifts in Congress
January 21, 2021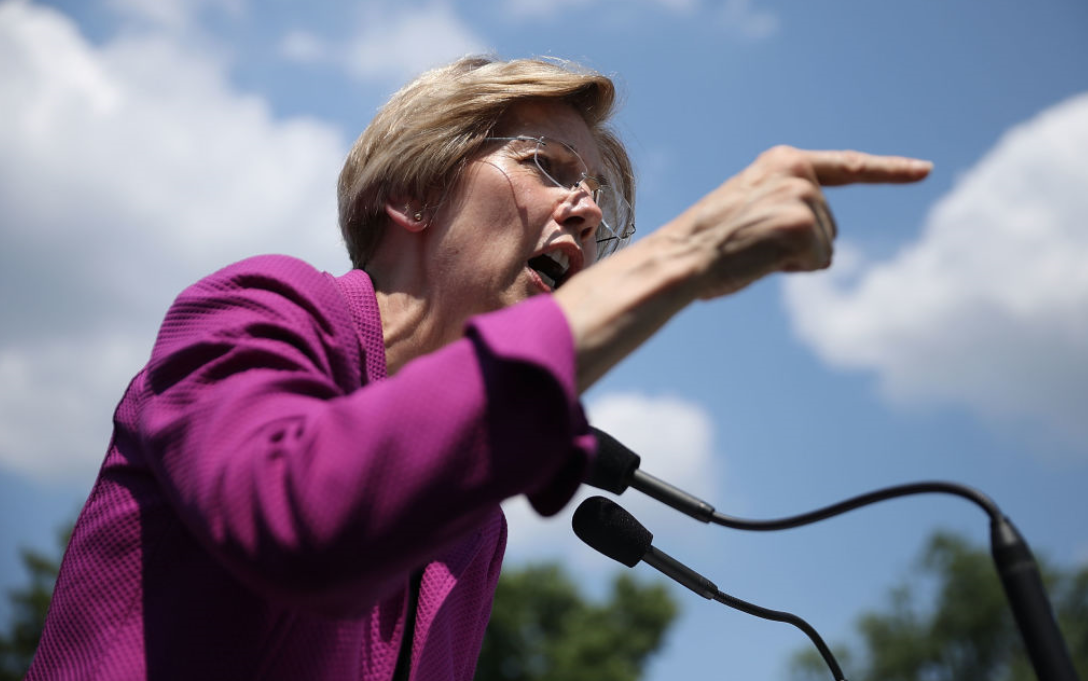 After years of operating with minimal government intervention, the US private equity industry could face new regulatory scrutiny in 2021 and beyond.
Democrats now control both chambers of Congress and the White House, giving progressive lawmakers who have long criticized the PE industry their best chance yet to enact significant change.
Chief among those lawmakers is Sen. Elizabeth Warren (D-Mass.), the primary force behind the Stop Wall Street Looting Act, a comprehensive bill first introduced in 2019. The proposed legislation never left committee in a Senate controlled by Republicans. But Warren is now set to reintroduce her effort to regulate an industry she has derided for debt-heavy deals that can lead to layoffs, bankruptcies and other woes while exposing firms to few risks.
If passed, the bill would tax capital gains as regular income, ban dividends in the first two years a private equity firm owns a portfolio company, and hold firms responsible for debt and legal obligations incurred at portfolio companies under their ownership, among other outcomes.
"Senator Warren will continue her push to rein in the private equity industry this year," a Warren spokesperson told PitchBook. "And that includes holding these predatory companies accountable for lining the pockets of wealthy firms at the expense of struggling workers during the COVID-19 crisis, and wreaking havoc on low-income Americans at risk of losing their homes."
In terms of the pandemic's effect on private equity, the industry's top lobbying group takes the opposite view of Warren.
"Our nation is experiencing a serious economic downturn," said a spokesperson for the American Investment Council. "And now would be the worst time to pass legislation that will discourage investment in businesses and destroy jobs."
Indeed, any efforts to seriously reassess the role of private equity may have to wait. The newly blue Congress has several other high priorities, including efforts to pass another economic stimulus package and an infrastructure plan as well as holding a second impeachment trial for former President Donald Trump.
"I think the Biden administration has many catastrophes to contend with to move on PE in year one," said Eileen Appelbaum, a frequent private equity critic who has testified before Congress in support of the Stop Wall Street Looting Act. "Hopefully, there will be Congressional hearings to tee up financial reform in year two."
Not every member of Warren's party will be on board with her latest push. When the House held hearings in late 2019 to look at private equity's role in a string of retail bankruptcies, including
Toys R Us
, several Democrats voiced support for the industry's role in creating jobs in their districts.
One newly empowered lawmaker who could set his sights on private equity is Sen. Sherrod Brown (D-Ohio), who was recently named chairman of the Senate Banking Committee. Politico reported this week that Brown, a co-sponsor for Warren's bill, plans to hold public hearings to examine private equity's influence.
Appointees joining the Biden administration could also play a role in determining how private equity is regulated.
Last week, President Biden nominated Gary Gensler to lead the SEC. A former partner at Goldman Sachs and the head of the Commodity Futures Trading Commission in the Obama administration, Gensler has since become known for clashes with big banks over their role in the global financial crisis. The expectation is Gensler, if confirmed, would be an aggressive advocate for Wall Street regulation.
Biden also tapped Rohit Chopra, a Warren disciple and commissioner of the FTC, to head the Consumer Financial Protection Bureau. Last year, Chopra lobbied Congress to require private equity firms to notify the FTC of smaller add-on deals,
describing such firms as "vulture investors"
and expressing concern about potential monopolies in the healthcare industry.
One shift that could have more immediate impact would be increased congressional funding for the IRS, which was gutted under the Trump administration. A renewed push by the agency to investigate investment funds and monitor fees could increase transparency about whether those dividends were used to either enrich executives or actually pay their LPs.
"That would achieve one of the important ends of the Stop Wall Street Looting Act," Appelbaum said.