This week has provided a fitting reminder that buyouts aren't solely the realm of private equity investors. On Monday, 3i announced that Ontario Teachers' Pension Plan
had acquired its funeral business Mémora
. And elsewhere, the $323 billion pension fund CalPERS said it was considering making direct investments in companies, potentially becoming the first major US pension vehicle to take such a tack.
While North American pension funds are making the noise, LPs of all descriptions are starting to ramp up activity. These type of investors
have participated in 45 European PE deals
so far this year, per the PitchBook Platform, putting it on track to roughly match 2015's high of 82.
European PE deals with an LP investor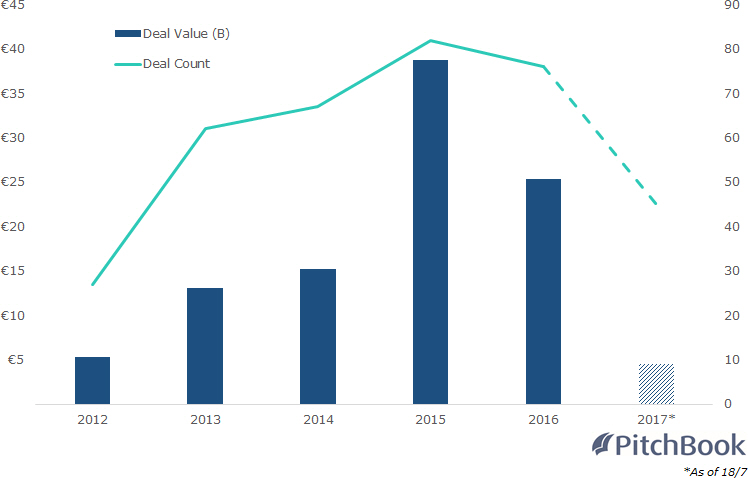 The move into direct investing from limited partners comes as they face pressure to cover liabilities and are looking for ways to rationalize their strategies. One way of doing this is by cutting out the PE middleman, saving the fees and investing themselves.
This is nothing new, of course. Several insurance and pension fund managers have criticized PE's fee structure in the past and continue to do so. In January, CalPERS announced plans to increase the percentage of the assets it manages in-house after revealing last year that 14% of the profits it made on PE investments were shared with GPs.
Yet it is not simply the case of LPs muscling in on traditional PE turf. It is also worth noting that while deal count looks set to come in on par with 2015's high, the capital invested in those deals stands at roughly 10% of the 2015 level. The increased activism of traditionally passive investment partners is providing more scope for GPs and LPs
to manage investments together
.