From a new $9.4 billion fund to a prominent role in some of the craziest private equity sagas of 2017, it was a busy year at Bain Capital. To get the inside scoop—and to gather some larger insights about the state of the industry—we picked the brain of Steven Barnes, a managing director at Bain Capital and the head of the firm's North American private equity business.
The following interview has been edited and condensed for clarity.
One of the biggest themes of 2017 in private equity was the boom in fundraising figures, and Bain Capital was obviously a part of that. From your perspective, how did this year's fundraising environment compare to years past?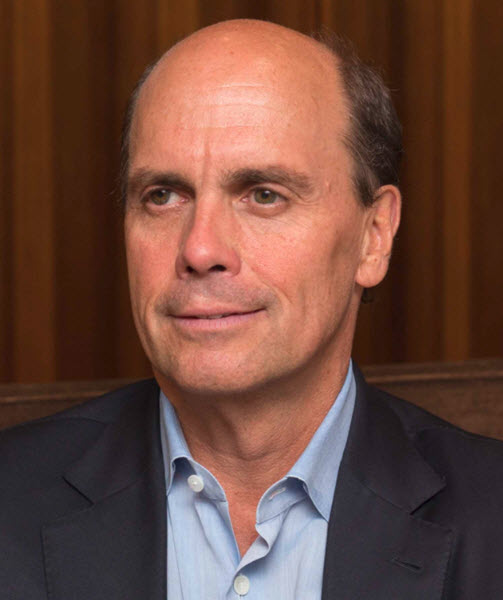 The firm recently raised a total of $9.4 billion for our 12th North America fund—$8 billion from our LPs and $1.4 billion of co-invest commitments from Bain Capital employees and alumni. Investor demand exceeded our ultimate fund size, but we decided to remain disciplined in right-sizing our funds so that we feel comfortable investing behind the types of deals that we like to do.
Coming into 2017, it seemed like one of the big topics was uncertainty, whether that was related to politics, taxes or whatever else. Did you see big impacts of that throughout the year, or did that not end up being as big a factor?
I think the answer is that the uncertainty that existed didn't turn out to have as much of an impact as people expected. While there is always some degree of uncertainty, this was a year where there definitely seemed to be more geopolitical volatility globally, however the market tended to shrug it off.
Was there anything about private equity in 2017 that really surprised you?
The biggest surprise was that there weren't any big surprises.
Our data shows a pretty decent increase in IT deals and a decrease in the B2C and energy sectors. Does that hold true with what you've seen this year?
I think that has been a trend for a while. We never got into the energy business, but clearly there was a boom in energy M&A and then a decline. Bain Capital is very active in the technology sector, and when you look at the driving forces of the US economy that continues to be a really important space. The consumer retail space is and will continue to be pretty challenging for the immediate future, with less deal activity compared to five to 10 years ago. A lot of deals in that space used to be retail, and I think in retail you have to be a lot more selective in finding the right opportunities to invest behind. The Amazon effect is pretty profound. That being said, we do see pockets of opportunities to take advantage of the dislocation of retail and shifting consumer purchasing behaviors.
As I look at a lot of the types of deals that we've been doing, we've been increasingly backing founder-led businesses in the consumer space. Sundial Brands, which we've just recently sold to Unilever, and our investment in Canada Goose, which we helped lead to a successful IPO earlier this year.
And then the other thing is that we're seeing a real advantage when technology partners up with one of our other verticals, like consumer. Blue Nile, which we invested in earlier this year, is a perfect example that is B2C, but it's really a technology- and ecommerce-driven spot, and that's a real power alley for us.
Technology M&A activity will likely continue while retail will probably continue to be less active. But there are niches and opportunities where we think we can continue to make some investments in both spaces.
Between Stada and the Toshiba memory chip business, Bain Capital was involved in several very public processes this year. What makes Bain Capital interested in deals like that?
We were founded as a friendly spin-off from Bain & Company, so our core DNA is strategic and operational. We've always been focused on finding companies that have a strong strategic position for growth and investing behind those deals where we can transform them into great companies. Finding companies that require extensive diligence where we can really leverage the power of our analysis, our strategic insight, and leveraging our operating capabilities, doing complex carve-outs that are global in nature—those are all kind of power alleys.
Our global footprint is a competitive advantage. We have substantial operations with 15 offices in all the major regions of the world. So one deal type that we're very focused on is complex, corporate carve-outs, which Toshiba would be. It's a growth company, and it's an area where we had a lot of expertise. It was very much a joint deal between our North America and our Asia teams. North America and Europe worked together very closely on the Stada deal. We're very much one firm, and we all work together.
Check out some of PitchBook's previous Q&As with industry experts.