Q&A: IVP principal on the firm's $1.5B VC fund, Coinbase and cryptocurrency
October 26, 2017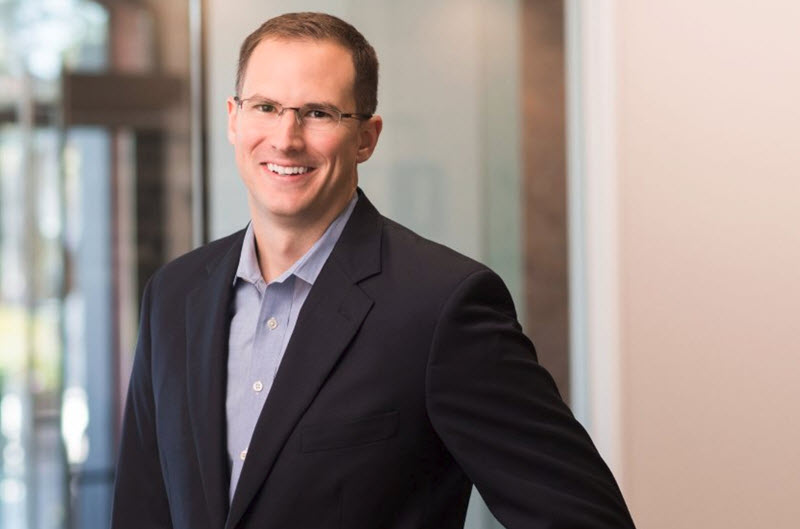 Twitter. Snap. Dropbox. Slack. Late-stage VC firm IVP has already made a slew of notable investments. And with a fresh $1.5 billion in the firm's 16th flagship fund—its largest vehicle to date—IVP is set to add even more companies to its portfolio.

We spoke with lVP principal Tom Loverro about the fund, which will invest in late-stage, high-growth companies, including cryptocurrency startups—if it can find any. Other topics on the docket: Coinbase, one of the only crypto startups in IVP's current portfolio, and Loverro's reaction to Jamie Dimon's infamous bitcoin comments.

The interview below is edited for length and clarity.

Will IVP's $1.5B vehicle focus only on the crypto space?

"I'm not sure the cryptocurrency and blockchain industry could support that much capital. I think with our strategy and our approach, it would be hard to deploy $1 billion dollars in startups in the space. … [It's] only really a few years old and many of these startups are a few months old; there just aren't as many that meet the IVP criteria yet. But we see more and more. ... I think the headline is that we see something emerging, it's exciting, we feel like we are kind of in the center of it."

What did you think of Jamie Dimon's bitcoin comments?

"Jamie is a very successful financial services CEO at JPMorgan. He is very smart. I have a lot of respect for the man. At the same time, I think it should be noted that crypto and blockchain tech can be competitive with multiple lines of the JPMorgan Chase business. So he may be conflicted in terms of his interest in it. It's a time and a place for many investors to be conscious, especially in the ICO space. There is a lot of irrational exuberance, there are a lot of sketchy companies. ... I think most of us would welcome the SEC to give us guidance and regulating it, not stamping it out but giving some strong guidance. The ICO market is very ahead of its time, but just because something may extend past its fundamental value doesn't mean there is no value there at all."

Is bitcoin a bubble?

"The internet had a bubble but fundamentally people were right that it was going to change the world. The blockchain world has all the promise. ... However, it will probably take longer to play out in ways that are difficult to anticipate today. People got very excited about the internet in 1998 [but] you had to have a lot of things happen at that base layer which kind of took a while before all the excitement in people's heads could be realized. Cryptocurrency is probably the same way. People have a lot of excitement but a lot of the fundamental layers of the tech aren't there yet and I think that's where IVP comes in."

Do you find yourself having to convince people of the value of bitcoin and blockchain tech?

"My inbox is completely clogged with people who want to talk about cryptocurrency because they are excited and interested and eager. There are LPs saying they want to learn more about crypto, there are startups, there are venture funds saying, 'Let's talk.' There is a lot of interest in the space but most of it is eager curiosity as opposed to skepticism. Every once in a while someone will say, 'You know, I don't quite get it,' and I do have that conversation. ... I think you have to start with blockchain to understand bitcoin. It was previously very hard without having to trust an intermediary to record things; the tech wasn't there. How do you record a transaction without a trusted intermediary and that is what the blockchain solves and bitcoin itself is simply a reward mechanism for a distributed decentralized database."

What is it like being a Coinbase board observer?

"Brian Armstrong, the co-founder and CEO, is one of the most impressive executives I have ever had the privilege of working with. He has a strong vision, a quiet confidence, a sense of urgency and execution. I think CEO founder urgency is probably one of the most important metrics that I have discovered in my career, and Brian and the whole team have it in spades. When Brian and I first met, he told me a revenue number they thought they would do for the year and they will probably do more than 4x what they originally told me. .... The other thing that has been notable is normally you have to go out and fight for talent but Coinbase is one of those very special companies, like Twitter and Snapchat, where they gain a certain magnetism and some of the best talent in the country."

Is Coinbase the next Twitter or Snap?

"Every startup is a snowflake. I don't know if it's fair to compare them because each one is different. It does feel like there is something special. I guess I would just say the executive team, the founding team at Coinbase, has done so much work to position themselves. As a later stage investor, we get a lot of credit but at the end of the day, we just came into this in 2017."

Related Content: How governments worldwide are responding to the ICO invasion