Recapping the highs and lows from U.S. VC in 3Q 2015
By PitchBook
October 22, 2015
Though U.S. VC is not exactly undergoing a slump, the overall number of rounds has in fact taken a downturn over the past few quarters. Our 4Q 2015 U.S. Venture Industry Report highlights the latest trends involving deal flow by stage, valuations, exit and fundraising activity and much more. Check out the key takeaways in the video above.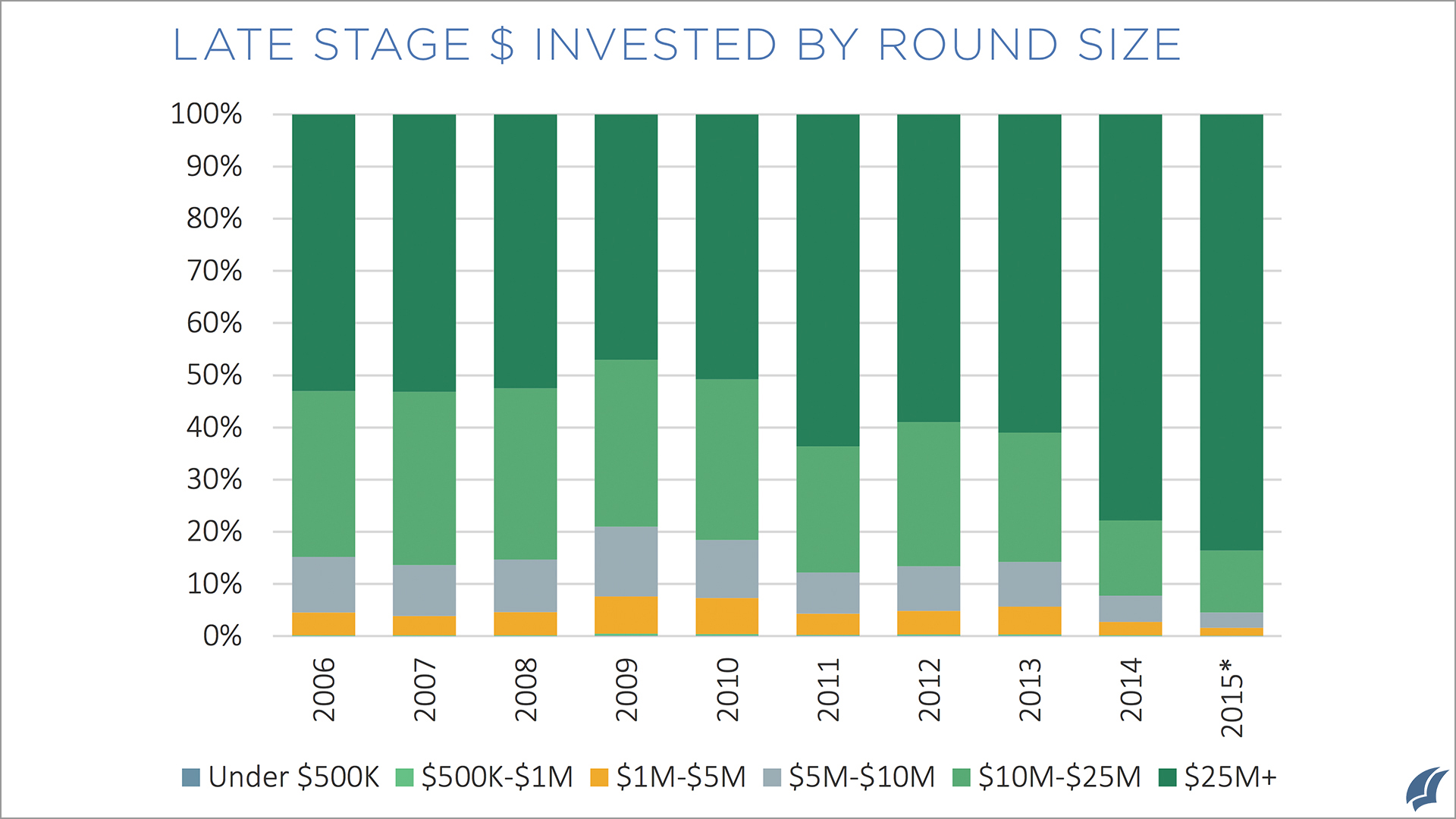 At 1,444 deals completed in 3Q, total round count is down 22% QoQ and 34% if we look back to the same quarter of last year. Deal flow hasn't been this slow since 2Q 2011.
Angel and seed stages have fallen dramatically.
Early-stage investment has also dropped—20% QoQ—hitting the lowest quarterly amount in more than five years. Capital invested has remained quite high, though, at $5.9 billion invested, something we can attribute to the trickle-down of inflated late-stage round sizes.
To no surprise, late-stage capital invested continues to swell, with over $14 billion recorded in 3Q—about double any quarterly total seen between 2010 and 2013.
Last quarter saw the fewest funds closed and smallest amount of capital raised since 2Q 2013.
Exits are also on the decline, at least in terms of count, down 16% since last quarter. Despite this, exit value still hovered around more steady levels at $13 billion.
Get free access to the report by clicking here. For the latest trends involving unicorns, IPOs and more, be sure to visit our reports library.