Women in VC
Senior female VCs call out major funding disparity in Europe
July 27, 2021
View comment

(1)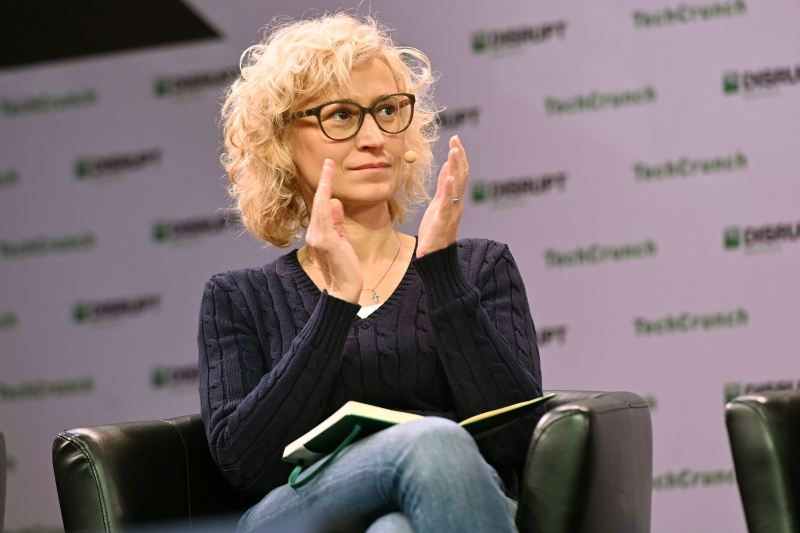 A group of senior women VCs in Europe is calling for more capital to go to female-led vehicles in an effort to boost women's interests in the investment community and help support female-founded startups.
The gender imbalance in VC is as unsurprising as it is exasperating, and despite an awareness of the issue, the numbers are still dire. Despite a record amount of capital invested so far this year in Europe, female founders have received only 0.7% of the total funding, or €400 million (about $473 million), according to PitchBook data.
"The world functions by default, and the default is male," said Kinga Stanislawska, managing general partner of
Experior VC
and founder of industry group European Women in VC. "Women have the ability, track records and networks to successfully invest in startups, but we're not treated on par with our male colleagues. We want a way for the current group of female GPs to raise larger funds, and we want to have new GPs coming into the market. Unless we can deliver that for the women, we will not be moving the needle."
A recent report put out by European Women in VC found that a major block to gender parity for women-led startups is the lack of female general partners in European firms. While VCs have been making progress on the junior level, the decision-making power hasn't shifted in the upper echelons. Data from 2016 to 2020 shows that only 10% of European VCs have a gender-mixed general partnership team.
European Women in VC outlined recommendations to ensure equal access to funding in their report, which was presented to the European Commission. The ultimate goal is to have at least 30% of the available limited partner and funds-of-funds capital go to women-led vehicles in the next three to five years.
To achieve their goal, the group suggests a €3 billion European fund-of-funds to anchor women-led VC and growth vehicles. It would contribute up to 50% of the capitalization of those funds, with a maximum commitment of €100 million for each vehicle.
European Women in VC also recommended an EU-level co-investment fund to match VC funding for female founders. This kind of mechanism already exists in Europe for sectors like AI and biotech, according to Stanislawska, but female-led VCs are largely blocked from taking advantage of it as they need to have the backing of the European Investment Fund to be eligible. Although it's one of Europe's largest limited partners for VC funds, the EIF has only invested in a single-digit percentage of vehicles run by women.
Increasing female representation in VC will lead to more gender-balanced investment decisions. But according to Stanislawska, throwing money at the problem isn't enough, and more awareness of diversity is needed at the investor level. The report suggests a diversity index to show the gender composition of investment teams, and a tracking platform that measures gender composition in the upper ranks of startup teams. It also proposes more data on what type of government funding ends up at female-led VC firms and with female founders.
"We're not wackos; we don't want charity or quotas, but opportunity," Stanislawska said. "There's been decades of work to make the industry more inclusive on the startup level, but little has changed. That means there's something wrong in the way money is being allocated. Everything starts at the top, with the person who allocates the cash. And as the largest anchor investor of Europe, we want to bring the EIF on board and work with them to make sure that the money that they're allocating has no gender lens."
Join the more than 1.5 million industry professionals who get our daily newsletter!