SoundCloud faces the music
July 14, 2017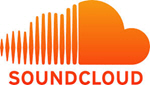 In previous years, Berlin-based music streaming website SoundCloud was one of the most heralded startups in Europe, launching the careers of several notable artists and receiving backing by numerous VC investors. User activity doubled in 2015, and while losses mounted, revenue that same year jumped by some 22% to $22.4 million.
2017, however, has proven to be
a tumultuous year
for the company, which appears to be facing a gathering storm of losses, debt and restructuring.
How did it all come to this?
The year so far
In March, SoundCloud gained a $70 million credit facility from Kreos Capital, Davidson Technology Growth Debt Fund and Ares Capital. This came after the company announced losses of €51 million in 2015, with its directors and auditors warning in January that there was 'significant doubt' about its ability to remain.
Fast forward to July and the company has reportedly shut down its London and San Francisco offices, slashed 40% of its workforce and purportedly only has enough cash to survive until the end of the year.
Debt spiral
Raising debt is not inherently bad; indeed, some of the biggest VC-backed companies
have boosted leverage
in order to fuel growth. However doing so in lieu of equity when you need funding to exist rather than expand can become a slippery slope.
SoundCloud, headed up by co-founder and CEO Alexander Ljung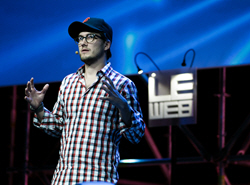 (right), reportedly failed to win investor interest when trying to raise a fresh $100 million round last year and saw a proposed takeover by Spotify
fall through
, before clinching its debt package this March. This credit facility was earmarked to grow its 'technology and personnel resources ... while building a financially sustainable platform'.
This was reportedly followed by an aggressive hiring policy, which was then reversed with its clearout this month. In some cases, new hires were laid off days into—or even days before—starting their new jobs.
Chance the Rapper to the rescue?
According to TechCrunch's report, SoundCloud did not stop its hiring or inform employees of the scale of restructuring needed earlier this year in order to avoid looking weak. Yet kicking the can down the road has potentially made the fallout even worse. Its users are being quick to download their music from the website, amid fears that the company potentially folding could mean their creations go with it. In trying not to look vulnerable, SoundCloud appears to have developed a bank-like run on the content it hosts.
There is still time left in SoundCloud's story to rebound and regroup, with reports circulating at the moment that US artist Chance the Rapper is working on a deal to save the company. Tweets from the musician and company Friday afternoon indicated positive developments:
​
Just had a very fruitful call with Alex Ljung. @SoundCloud is here to stay.

— Lil Chano From 79th (@chancetherapper) July 14, 2017
*airhorn* Spread the word: your music isn't going anywhere. Neither are we.

— SoundCloud (@SoundCloud) July 14, 2017
Ljung followed up with
a blog post
titled "SoundCloud is here to stay" with more confident rhetoric but few details.
An excerpt:
"The music you love on SoundCloud isn't going away, the music you shared or uploaded isn't going
away,
because SoundCloud is not going away. Not in 50 days, not in 80 days or anytime in the foreseeable future. Your music is safe."
However SoundCloud's troubles so far in 2017 should serve as a warning; startups are
raising more debt rounds
than ever before, and need to be cognizant of the risks that this involves. Otherwise, they could find that the music will stop very abruptly.
Check out SoundCloud's free profile for select round valuations, investors and cap table data.
Join the more than 1.5 million industry professionals who get our daily newsletter!