Startups and Public Policy: Day 3 "On the Scene in Wisconsin"
November 5, 2013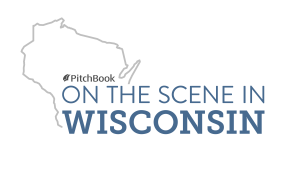 MADISON, Wis. — The question of what government can do to foster entrepreneurial growth and better-develop a startup ecosystem is one that many municipalities and states no doubt deal with on a daily basis. It's a question of what's the right mix of mentorship, funding and programs that will provide the maximum economic benefit for the local economy.
So it's certainly no surprise that a state like Wisconsin—which has a burgeoning startup economy—might be grappling with issues like how to attract more venture financing for its companies and how to develop better educational programs for entrepreneurs. This was one of the key takeaways from a roundtable hosted by the Wisconsin Economic Development Corporation and attended by Governor Scott Walker, local angels and VCs, several startups and institutional players like the University of Wisconsin-Madison.
Dane Stangler, director of research and policy at the Kauffman Foundation, started off the roundtable with an overview of the state of entrepreneurship in the United States, which served as a springboard for the 20 or so participants to discuss the government's role in helping to foster a startup community.
One immediate hot topic was the issue of non-compete agreements, in which an employee agrees not to start a competing or similar company against his or her current company. States like California, Massachusetts and Colorado do not enforce these contracts, allowing employees to spinoff to form new startups from their current employers. This is one of the major ways Silicon Valley companies are formed. But in Wisconsin, these agreements are enforced, meaning if, for example, an employee at an advanced manufacturing plant discovered a new method to produce widgets and wanted to start a company using that new method, he or she would either have to wait a year as a non-employee or leave the state.
Another major issue discussed was the fear entrepreneurs often feel of losing all their capital in the pursuit of starting a business.
"There's a lot of fear in the startup, and the question is how do we dispel that?" said OEM Fabricators co-founder Mark Tyler.
"There's also a lot of fear in investing in startups too," said Jeff Rusinow, one of Wisconsin's first angel investors. "After family and friends, where do you go? There have got to be enough angel investors to get startups to the next step."
The issue of funding was the third major discussion topic—where do needs to fill the gaps exist and how can the state help in providing that funding. The startup founders at the roundtable noted that the main gaps exist between family and friends and the next stages, as well as in later stage rounds, where numerous Wisconsin companies begin to struggle locally and must reach out to the coasts for fresh equity.
"We can't get a [Series] B around here," said Liz Eversoll, CEO of SoLoMo Technology, which closed on a $1.7 million Series A round from local investors in May this year. "There are what, four VCs in the state? You end up having to go to the coasts for that funding."
Said Laura King, CEO of NeuWave Medical: "Investors on the coasts might be interested, but they don't want to fly out to Madison."
But what is clear is that there is a growing startup community in Wisconsin—evidenced by 172 venture capital and angel deals of $382 million since 2011 (through Nov. 7, 2013, according to PitchBook data), both of which are more than the state has seen in any comparable time period before. It's now just a matter of bridging the gaps and making it easier for entrepreneurs to access capital and know that each step will be available to them as they build their businesses.
For more "On the Scene in Wisconsin" click here. And stay tuned next week for videos and additional written content of a first-hand look at the startup ecosystem in the Badger State.
Join the more than 1.5 million industry professionals who get our daily newsletter!