SXSW accelerator aims for diversity: 'I want us to be a global event'
By Kate Clark
November 7, 2017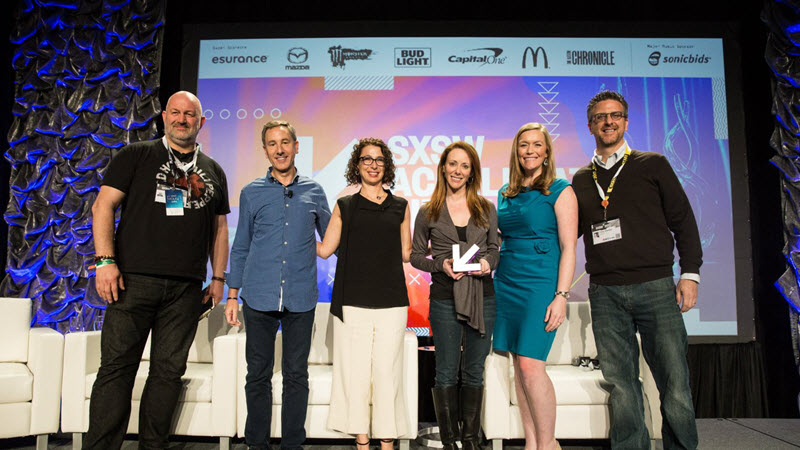 An accelerator in the heart of Texas wants to attract startups from across the globe.
"My world has become much bigger than just Austin," Chris Valentine, manager of the SXSW Accelerator Pitch Event, told PitchBook. "I want us to be a global event. I want us to showcase technology from around the globe. I want diversity in speakers geographically and culturally."
The super-conference that is SXSW launched its
Accelerator Pitch Event
10 years ago in an attempt to match early-stage companies with investors. Since then, a total of 403 companies have competed for the grand prize and gone on to raise $4.6 billion through a combination of VC deals and acquisitions, per a
PitchBook-SXSW report
. Past judges for the event have included DJF's Tim Draper and representatives from VC firms including Andreessen Horowitz, Y Combinator, Intel Capital, NEA and Spark Capital.
Several notable startups have been born out of the accelerator. Before Siri was acquired by Apple, the voice assistant app participated in the event. Meal replacement company Soylent and fintech unicorn Kabbage are also among the companies that have launched from the SXSW stage.
Here's a look at which SXSW Accelerator alums have raised the most venture funding, per PitchBook data:
---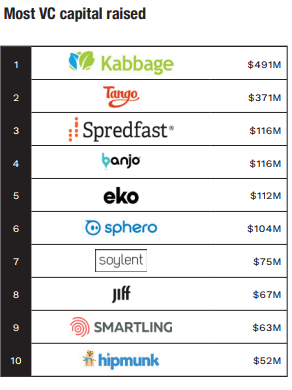 To attract more diverse founders, Valentine said he has spent a lot of his time scrolling through LinkedIn in search of entrepreneurs from around the world to serve on the accelerator's advisory board. "The foundation of the success of the event is based on the participation of the advisory board," he said. "We are making a huge effort on trying to go more global."
So far, his efforts have been successful. According to Valentine, 85 members of the 150-person board are from outside the US. Board members, who are responsible for sifting through the hundreds of applications submitted to the accelerator every year, hail from countries including Turkey, Sweden and Azerbaijan.
"One of the things I've seen over the last few years is one-third of the companies that have participated have been from outside of the US," Valentine said. "In my first couple years, I noticed most of the companies were from—you guessed it—New York, Silicon Valley or Boston. I thought, there has got to be more companies out there doing great things."
Applications for the SXSW Accelerator Pitch Event are due on November 10. The two-day event begins on March 10, 2018. Five finalists and three alternates will be selected to compete in each of the 10 categories: AR/VR, enterprise & smart data, entertainment & content, health & wearable, hyper-connected communities, payment & fintech, security & privacy, social & culture, sport & performance data, and transportation. The live judges have yet to be announced.