The 'private for longer' effect: Step-up valuations at IPO declining for US VC-backed companies
December 1, 2017
One of the most well-known trends for VC-backed companies in the US over the last few years is their tendency to stay private longer. These lengthy private tenures are having several effects on the VC landscape: They're contributing to large late-stage venture capital deals, which have in turn helped push capital raised pre-IPO to decade highs and increased private valuations, per PitchBook's
2017 US PE & VC IPO Trends report
.
Below are three charts that illustrate the relationship between the increase in pre-IPO VC funding, the rise in private market valuations and the drop in step-up valuations between the final VC round and a public offering.
So far in 2017, the median amount of venture capital raised by newly listed companies has increased 39% from last year. And the average has grown even more, by a staggering 85%.
VC raised prior to IPO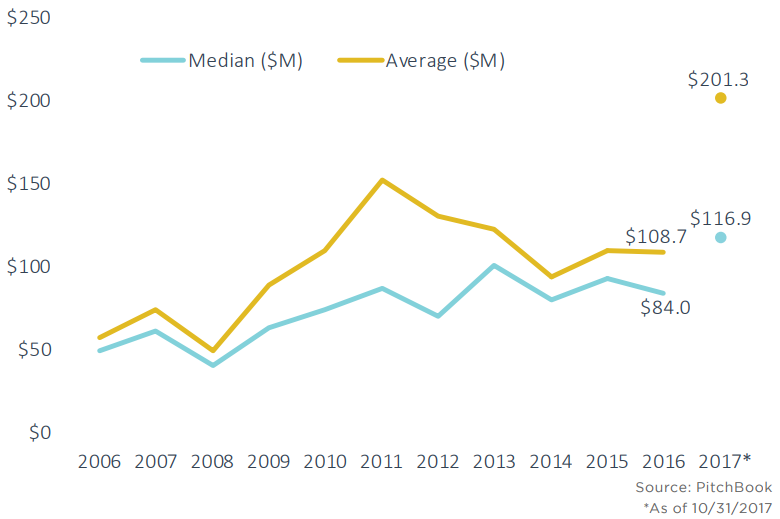 The jump in late-stage venture capital raised has also affected valuations. For VC-backed companies, this year has seen the highest median valuation at the time of IPO since 2012. In fact, the median valuation for late-stage VC-backed companies has increased 75% year-over-year.
PE- & VC-backed post-valuations at IPO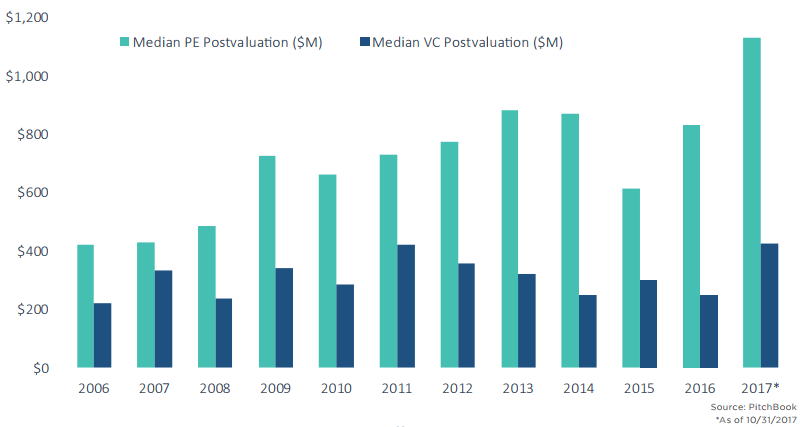 While late-stage valuations have risen, this year has seen a historically low level of valuation step-ups between companies' last private financings and their public offerings. That trend is mostly attributed to inflated private-market valuations, per the report.
Step-up in post-valuations for VC-backed companies (IPO valuation/most recent VC round)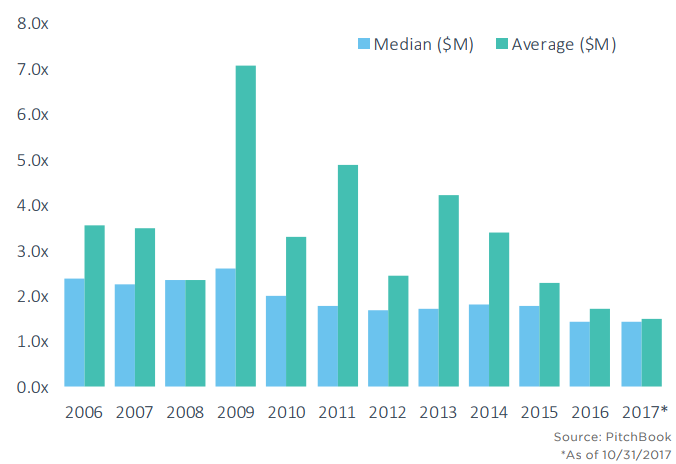 For more, download the 2017 US PE & VC IPO Trends report.

And check out our other IPO coverage.
Join the more than 1.5 million industry professionals who get our daily newsletter!