Our 2Q 2017 M&A Report provides analysis of trends across North American and European deal volume and value, exploring how transaction metrics such as mean and median deal sizes across types of M&A lend insight into the overall cycle's status. Here are 12 key charts from the report, which is available for free by
clicking here
.
Overall M&A activity in North America & Europe
After two years of gargantuan M&A activity, the pace of consolidation slowed in the first half of the year, largely in response to perceptions of political and economic uncertainty.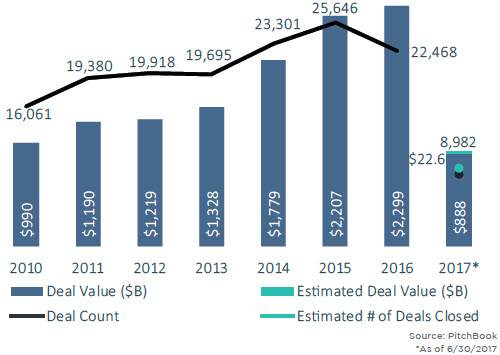 Median transaction sizes ($M) by type
Median deal size for platform buyouts in 1H 2017 jumped to $159.9 million, a 52% increase from the $105 million recorded last year.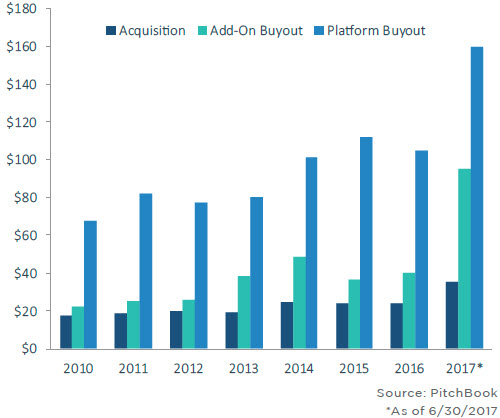 IT deals become even more prominent
Technology acquisitions, driven by PE interest, account for 18.6% of all transactions through 1H 2017, up from 15.9% last year and the highest in our dataset.
Overall IT M&A activity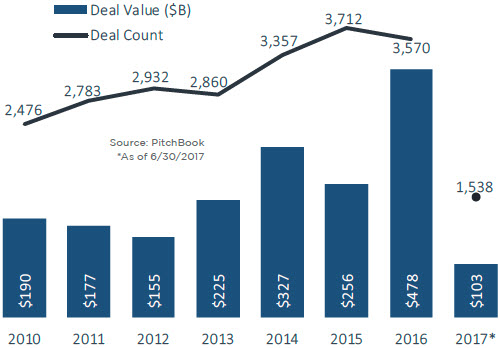 Median IT deal size ($M)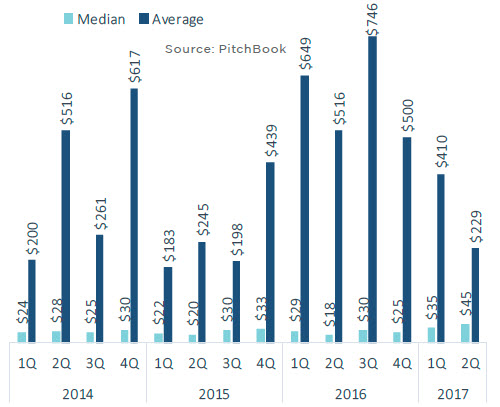 IT M&A (#) by acquirer type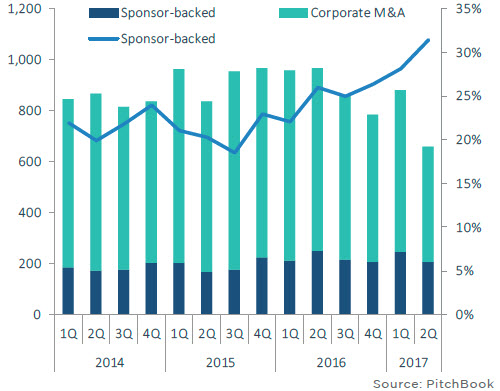 Omnichannel strategy drives recent high-profile deals
M&A activity in B2C has reflected changing consumer preferences and the growing dominance of ecommerce over the last few years.
Overall B2C activity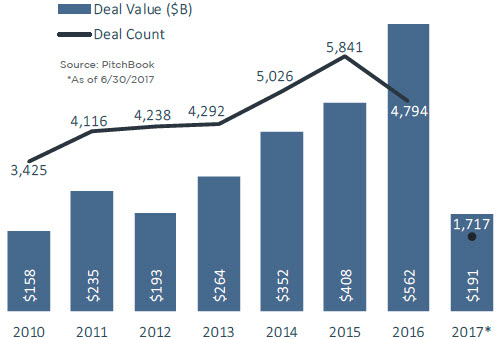 B2C M&A (#) by acquirer type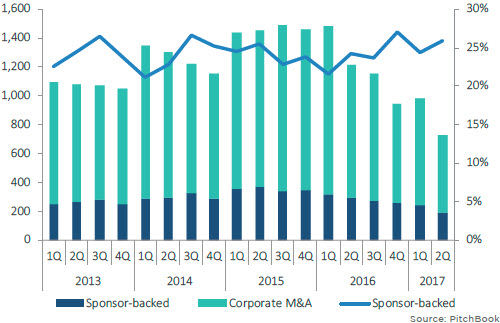 Financial sponsors more influential in M&A markets
PE now makes up a larger part of total M&A activity, with sponsor-backed acquisitions growing steadily from 24.7% of all transactions in 1Q 2016 to 29.8% in 2Q 2017.
Add-on % stays high: PE add-ons (#)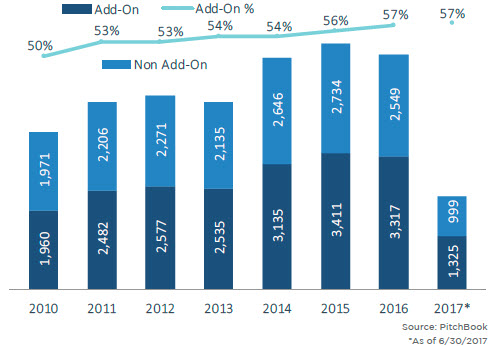 PE buyers are staying active: M&A (#) by acquirer type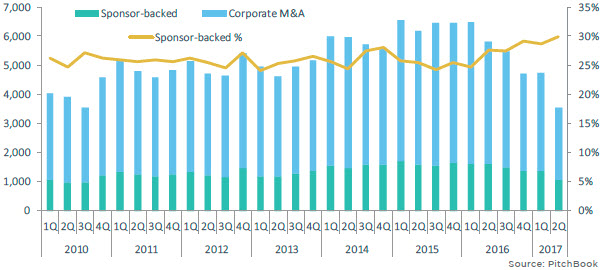 Exit cycle slows: PE buyers still tend to stay out of the public markets
The number of PE-backed exits in North America and Europe decreased by 9.4% in 2016 and is on pace to decrease by an additional 20.5% this year. Given current public market valuations, however, it is unsurprising most PE firms are still shying away from take-privates.
Delistings (#) by acquirer type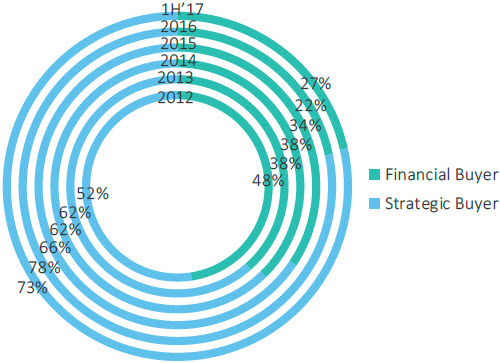 PE-backed exit activity (#) by type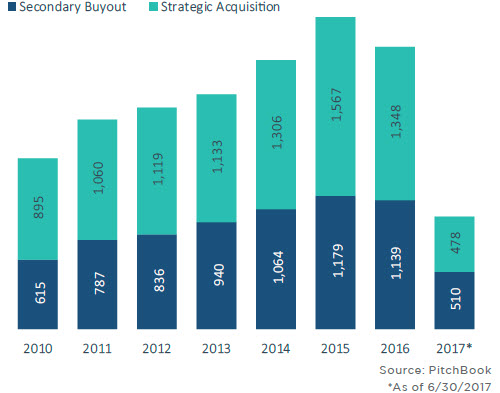 PE-backed exit activity ($B) by type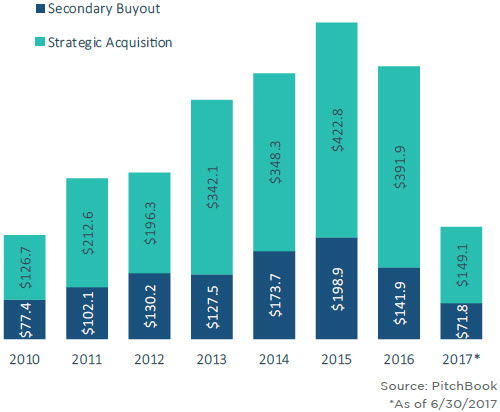 For more data and analysis on M&A activity during 2Q 2017, including comparisons between North American and European dealmaking, download your free copy of our latest M&A Report.