Big Things
10 big things: TikTok, on the clock
July 12, 2020
In the less than two years since its worldwide release, TikTok has exploded into a social-media supernova. Originally a home for lip-synching and viral dance moves, it has since transformed into something of an everything-app for Generation Z, a place where many young users talk to their friends, meet new people, discuss politics, follow celebrities, create memes, and generally spend a not-insignificant portion of their waking hours.
With more than 2 billion downloads, it's also become the cornerstone of a growing online empire for its Chinese parent company, ByteDance, which has reportedly been valued at some $150 billion in recent secondary share sales. The future, in many ways, seems limitless.
But that wasn't why TikTok and ByteDance were in the headlines this week. Instead, it was because of the political roadblocks suddenly in their path.
The Chinese government's commitment to the startup scene in recent years has done wonders for many companies. But as those companies go global, their ties to the state come with complications. And that's one of 10 things you need to know from the past week: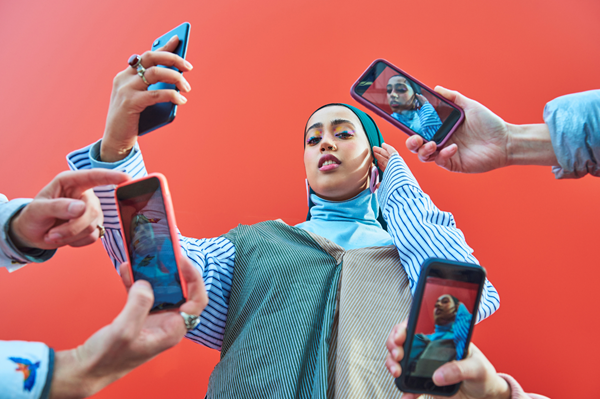 1. China challenges
Late last month, India banned TikTok and dozens of other Chinese apps over national security concerns after Indian and Chinese troops clashed along the countries' shared border. This week, Secretary of State Mike Pompeo said the US might do the same, telling Fox News that Americans should download the app "only if you want your private information in the hands of the Chinese Communist Party." On Friday, Amazon reportedly told its employees to ban the app from any device that can access company email, then hours later said the directive had been sent in error.
TikTok, for its part, denies that it ever has or ever would hand over user data to the Chinese government. The company has also taken recent steps to emphasize its independence.
In May, the app creator plucked Kevin Mayer away from Disney, where he was head of streaming, to be its new CEO. This week, TikTok announced plans to pull out of Hong Kong after China strengthened its grip on the semi-autonomous region. And shortly thereafter, reports surfaced that ByteDance was considering moving TikTok's headquarters out of China to further distance it from the nation.
Like Huawei, Alibaba and other Chinese business giants that have emerged over the past decade, just what sort of influence the state may have over TikTok is difficult to discern. The intricacies of corporate law in the country seem to be murky to many Westerners, particularly legal laymen like yours truly. But despite TikTok's protestations, allegations of censorship and privacy violations have continued to surface.
China's startup scene has long been marked by an unconventional mix of business and politics. Government programs and government-backed investors helped fuel the country's boom, allowing upstarts to rapidly gain ground on established giants from the US and Europe. Now, as these names begin to become truly dominant from a global perspective—take Huawei's place as a leader in 5G—the connections between country and company are becoming more controversial, forcing other governments to make uncomfortable choices.
For businesses, the boon of government support can sometimes turn into a burden.
At the same time TikTok reckons with its ties to China, financial markets in the region are going nuts. In Shanghai, the SSE Composite Index is up nearly 19% since late May, and Hong Kong's Hang Seng Index is up more than 12% over the same span. Against that backdrop, another of the country's tech titans may be considering an IPO.
Ant, the fintech affiliate of Alibaba, is planning a listing in Hong Kong that could occur this year and result in a valuation of more than $200 billion, according to Reuters, although the company denied the report. Valued at an estimated $150 billion in 2018, Ant joins ByteDance as arguably one of the two most valuable VC-backed companies in the world, according to PitchBook data.
Ant, which operates Alipay, has traditionally focused its operations in China. But the business has begun expanding rapidly in recent years, and in the process has encountered its own share of hostility. In 2018, for instance, the US blocked Ant from acquiring money-transfer specialist MoneyGram, citing national security concerns. Bloomberg's report last year that the Chinese government was sending officials to Alibaba and other companies in a bid "to exert greater influence" over the private sector likely didn't assuage such concerns.
I'm not here to determine what degree of influence the Chinese government may or may not have over the country's growing generation of tech giants. In some ways, the reality probably doesn't matter as much as the perception. TikTok can hire as many American executives as it wants. It could move its headquarters to Wyoming. But as long as fears remain that data shared with TikTok or Ant is data shared with the Chinese state, the companies will continue to encounter obstacles on their path to global domination.
2. Uber's expansion
After losing out in its efforts to buy Grubhub, Uber this week found a different way to consolidate its place in the food-delivery space, inking an agreement to buy rival Postmates for $2.65 billion in stock. The deal has reportedly already prompted consternation among restaurants and antitrust watchdogs worried about shrinking competition in the food-delivery sector. For Uber, the takeover could be the basis for an expansion into other kinds of delivery.
3. Microsoft to Magic Leap
Two months ago, co-founder Rony Abovitz announced he would step aside as CEO of Magic Leap. This week, we learned that his successor will be Peggy Johnson, a longtime Qualcomm veteran who was most recently the head of M12, Microsoft's venture capital fund. Her appointment, effective Aug. 1, adds further to a moment of transition for the troubled augmented reality company: Earlier this year, Magic Leap laid off hundreds of employees because of the pandemic, and shortly after that, it raised a reported $375 million in new funding.
4. IPO prep
Cloud computing powerhouse Rackspace publicly released its IPO paperwork on Friday after a prior confidential filing, readying for a return to the public market about four years after it was taken private by Apollo Global Management for some $4.3 billion. Reports also emerged this week that Coinbase is planning a public listing of its own, although it may opt for a direct listing over a traditional IPO. Valued at just over $8 billion, according to PitchBook data, the company could offer a test of how a cryptocurrency exchange fares on Wall Street.
5. Revving up
Over the past two years, few (if any) companies in the world have been as aggressive in raising new funds as Rivian, a maker of electric trucks and SUVs. The business pulled in another $2.5 billion in financing this week from a host of big-name investors, taking its total funding since the start of 2019 to a staggering $5.35 billion. Rivian plans to launch its first electric vehicles next year.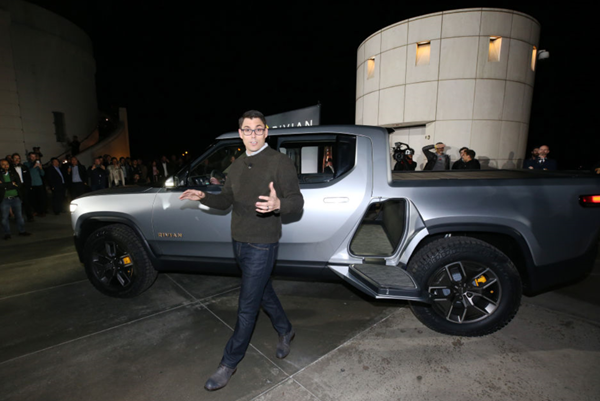 6. Top dollar
In early July, Bloomberg reported that CVC Capital Partners had closed its latest flagship buyout fund on €21.3 billion (about $24 billion), joining rarefied mega-fund air that was previously occupied only by Apollo and Blackstone. Funnily enough, both those firms revealed new funds this week, with Apollo announcing a new $12 billion direct lending program and Blackstone closing its latest life sciences fund on $4.6 billion.
7. Pig poop
Warren Buffett's Berkshire Hathaway agreed this week to pay nearly $10 billion for a gas pipeline. It is probably not the sort of gas pipeline you are thinking. Instead, the deal with Dominion Energy gives Berkshire control of a pipeline that distributes methane gas produced from the, um, waste of pigs grown on industrial farms, allowing such emissions to be harnessed for climate-conscious customers instead of dispersed into the atmosphere.
8. Going green
In other climate-minded deal news this week, Sunrun agreed to acquire fellow solar-panel producer Vivint Solar for $3.2 billion. Vertical farming startup Upward Farms, formerly known as Seed & Roe, raised $15 million in new funding. And Karana, a Singaporean startup making alternative meat products out of jackfruit, collected a reported $1.7 million in VC.
9. Listen up
I wrote in May about
consolidation in the podcast space
. The trend continued this week, with The Wall Street Journal reporting that Sirius XM had agreed to hand over some $300 million to acquire Stitcher, a popular podcast service currently owned by EW Scripps. The deal will see ownership of Stitcher shift from a media titan of the 20th century to an online radio pioneer of the 21st.
10. Milk and cookies
Perfect Day, a foodtech company developing animal-free dairy protein, added a new $160 million onto its existing Series C this week, taking the round's total to $300 million. A potentially complementary company also raised new cash of its own: NBA legend Dirk Nowitzki was among the investors in a $15 million round for Tiff's Treats, a delivery startup that specializes in bringing warm, freshly baked cookies straight to your doorstep.