Uber deemed 'not fit and proper' to operate in London
September 22, 2017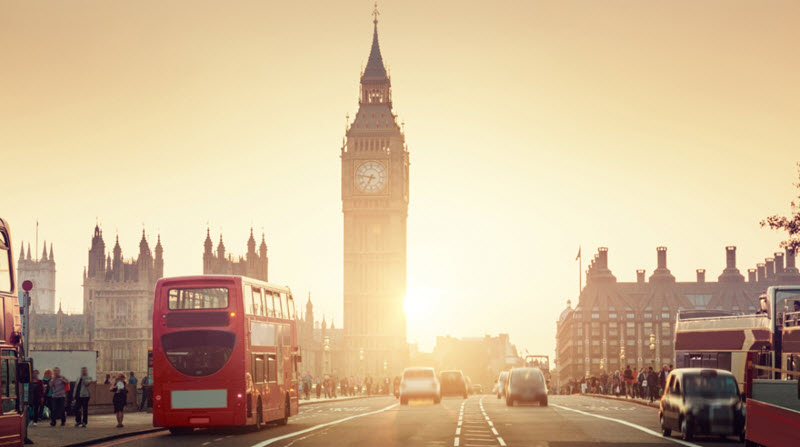 London's decision to strip Uber of its operating license, a move that will affect more than 3.5 million users and 40,000 drivers, is the latest in a series of regulatory hurdles the ridehailing giant has faced around the world.
The government's transportation arm rejected Uber's application to renew its license Friday after concluding the company is "not fit and proper" to operate in the city. Uber has until October 13 to appeal and may operate in the meantime. In a statement, Transport for London said its decision to deny the license renewal is partly due to Uber's "lack of corporate responsibility," citing issues including its approach to reporting criminal offenses and its use of Greyball, a tool that allegedly prevents officials from accessing the app in an attempt to circumnavigate local laws.
Uber CEO Dara Khosrowshahi tweeted his response to the development Friday afternoon:
Dear London: we r far from perfect but we have 40k licensed drivers and 3.5mm Londoners depending on us. Pls work w/us to make things right

— dara khosrowshahi (@dkhos) September 22, 2017
In an internal email to employees tweeted out by Bloomberg's Eric Newcomer, Khosrowshahi told employees it's important for the company to examine its actions in every city it operates in. "The truth is that there is a high cost to a bad reputation," the email says.
The news comes two weeks after the same government body ordered Taxify, an Estonian ridehailing startup, from operating in London.
We've put together a roundup of some of the regions that have placed legal obstacles in Uber's path:
Vancouver
Most major cities in North America have Uber—but not Vancouver. Uber and other large ridehailing apps aren't allowed under current transportation laws in British Columbia. A local politician has announced plans to introduce legislation that would enable ridesharing in the coming months.
Why I'm introducing ride-sharing legislation this fall #bcpoli https://t.co/Xme6K5Gi1z

— Andrew Weaver (@AJWVictoriaBC) August 21, 2017
Austin
In May 2016, Austin voters upheld a local bill that required Uber (and Lyft) drivers to undergo fingerprint-based background checks, which, along with other regulations, essentially forced the ridehailing companies to suspend services inside Austin city limits. A year later, the regulations were rolled back at the state level, allowing Uber and Lyft to return to the Texas capital.
Alaska
Uber entered Alaska in 2014 but was only available for half a year before it pulled out due to conflict with the state government over workers' compensation insurance for its drivers, who are independent contractors rather than employees. Three months ago, the state's governor signed a bill that allowed Uber and other ridehailing companies to start operating in Alaska. Days after the decision, Uber launched in Anchorage, Juneau and Fairbanks.
Italy
An Italian court placed a ban on Uber in April, citing unfair competition with the country's taxi operators. The ban was suspended after a week and lifted entirely after about a month, though the Italian government has said it will introduce new regulations for ridehailing apps this year.
Denmark
Uber said in March it planned to shut down operations in Denmark after the country introduced new laws requiring taxis to be outfitted with fare meters and seat occupancy sensors. Last month, a Danish court fined four Uber drivers for illegally operating taxis after the rules were instituted but before the company pulled out of the market. Uber's website currently lists Copenhagen as one of the cities in which it operates.
Uber has also faced challenges in many other cities and countries, including:
Argentina
Buffalo, New York
Bulgaria
Finland
France
Germany
Hungary
India
Netherlands
Northern Territory, Australia
Russia
Spain
Taiwan
Check out more of our coverage of the ridehailing space.
Join the more than 1.5 million industry professionals who get our daily newsletter!