It's no secret that US PE sellers have preferred outright sales over IPOs recently. There are big advantages to staying private, and many of the best-performing assets on sale since 2016 have been bought outright by financial or corporate buyers. Why test the temperamental public markets when acquisitions can bring in consistently high multiples? The PE-backed companies that have gone public in the US this year seem to confirm that perception. Around half of the IPO listings so far in 2017 have priced below their initial price ranges—a ratio not seen since 2009.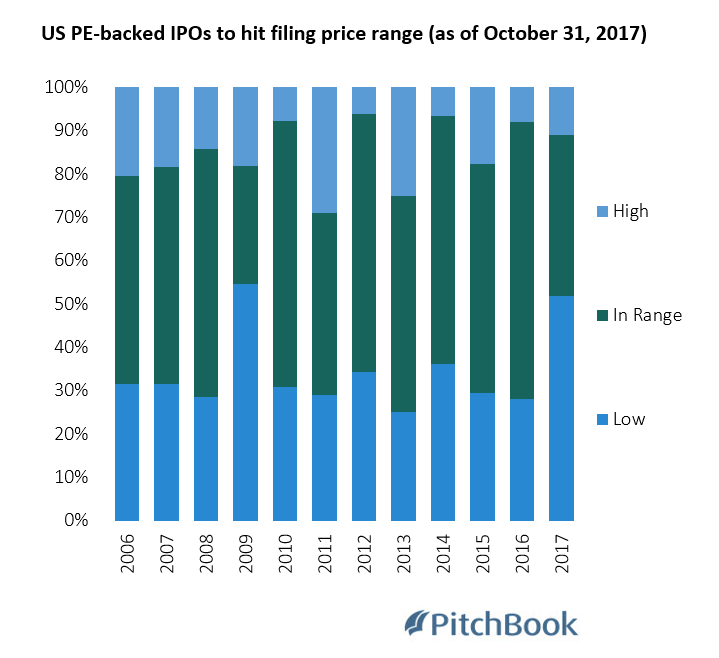 Times are different today, and PE's IPO woes are multi-faceted. Questions around profitability and leverage ratios were cited several times this year, as was uncertainty around the current retail model, energy prices, tax changes, healthcare regulations and the sustainability of the recent tech surge. Among the US PE-backed IPOs to underwhelm in 2017, several were tied to the struggling retail sector or the still-questionable energy market.
Perhaps the biggest difference between today's numbers and 2009's is the US housing sector. Of the better IPOs this year, three have direct ties to an improving housing market, including Floor & Decor (up 88% since listing); JELD-WEN (which had reportedly considered an outright sale for around $3 billion, and has since had its stock surge 71% to a $4.1 billion market cap after going public); and Invitation Homes (Blackstone's massive holding in the rental-home market, up 17% since its IPO in January).
Note: This column also appeared in The Lead Left.