VCs provide the fuel as drone industry takes flight
September 7, 2017
An organizer of drone racing competitions (Drone Racing League), a manufacturer of hamburger-making robots (Momentum Machines) and the developer of apple-picking androids (Abundant Robotics) are a few of the many companies that have snagged funding this year as venture capital investment in robotics and drones has wildly accelerated.
VC invested in US-based startups in the space has already surpassed last year's record of $858 million to hit a
new all-time high of $1.2 billion
, with 181 VC investors participating in 82 deals so far in 2017, according to the PitchBook Platform. Here's a closer look at investments in drones and robotics over the past seven years: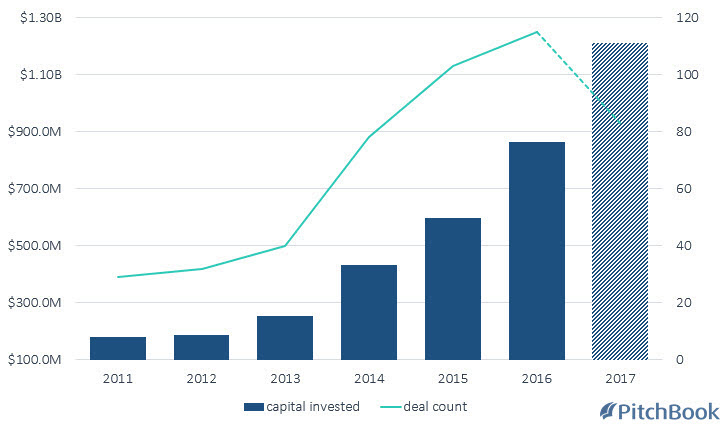 Commercial and personal drone sales spike
The increase in venture capital invested is in proportion to the rapid spike in sales in both the robotics and drones sectors. According to research firm Gartner, global market revenue for drones is expected to touch $6 billion this year and $11.2 billion by 2020. About 3 million drones will be shipped this year, per the company's estimation, a 39% increase from last year. Both commercial and personal drones are expected to see significant growth.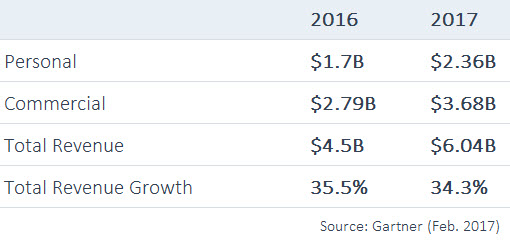 As drones and robots became more efficient, they can be deployed in more complex situations and complete more difficult tasks. In an interview with PitchBook, Comet Labs investment partner Adam Kell said drone sensors, which are becoming increasingly adept at collecting data, are what have VCs so enthused.
"The drone itself is getting cheaper, easier, faster," Kell said. "The sensors are getting a lot more interesting. The data is getting a lot more interesting. It's not just humans remotely flying drones like it used to be. It's one human being able to fly two, then three, then five, and eventually, you don't need any human to fly the drones."
Drones and Hurricane Harvey
Drone use in the wake of Hurricane Harvey exemplified the potential for increased use of the technology for commercial purposes, as well as the varied use of drone sensors. AT&T had drones inspecting cell towers, and insurance companies sent out fleets to assess damages for claims. VC-backed DroneDeploy, the developer of a cloud-based drone mapping software, also announced plans to share data collected by its drones in the Houston area, per Axios, allowing rescue operations to access its 3D maps to see around buildings and under trees.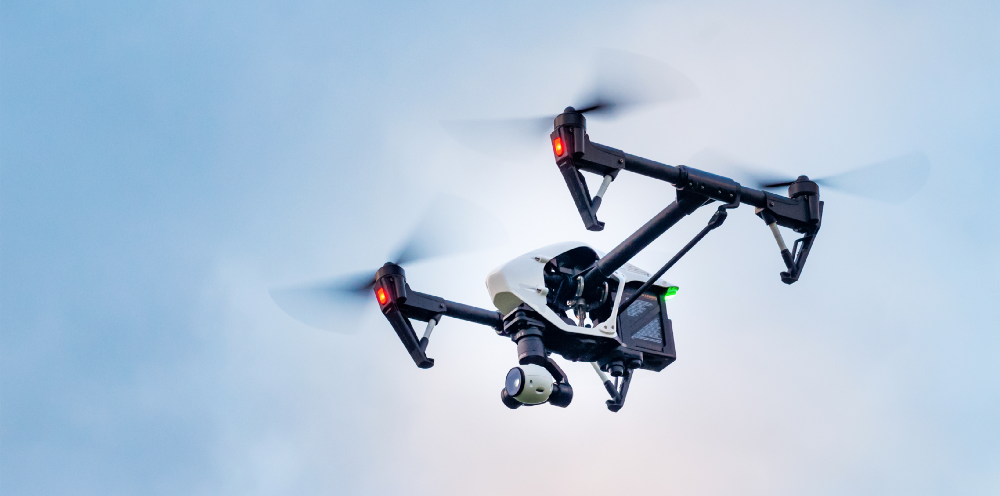 In an
op-ed published in Fortune
, DroneDeploy CEO and co-founder Michael Winn urged the FAA to allow personal drones to help rescue flood victims, emphasizing the effectiveness of the technology: "While a five-person rescue team needs two hours to find a disaster victim, a drone can find that same victim in 20 minutes."
Robotics startups diversify, mimic software companies
The North American robotics market saw its best opening half ever in 2017, per the Association for Advancing Automation. In that time, nearly 20,000 robots valued at a total of $1 billion were sold—a 26% growth in dollars. It's easy to see why VCs are eager to invest in the industry.
Tyler Benster, co-founder and general partner at 3D printing and robotics-focused VC firm Asimov Ventures, told PitchBook that robotics companies are diversifying and operating more like software than hardware companies, which enables startups with smaller amounts of capital to grow more rapidly. Software development allows companies to use simpler materials, which, coupled with the decline in hardware costs, has fueled the rapid development.
"It's not necessarily about scaling back ambition but about digging out business plans where the company is thinking more about the end customer need," Benster said. "Let's deliver a product, an experience, let's not just sell a component that needs to be integrated."
PitchBook subscribers can access the full data set. Interested in robotics? Read the rest of our coverage on the space.