Video: 3Q 2014 European Private Equity Breakdown
July 29, 2014
PitchBook recently released its 3Q 2014 European Private Equity Breakdown report, which includes data and analysis on European deal flow, exit activity and fundraising activity. In today's video, Adley Bowden, senior director of Analysis, provides insight into recent trends in the European buyout, growth and venture capital spaces, as well as a few must-know highlights and stats from 2Q.
Buyout and venture funds raised 16 billion euros in the second quarter as LPs backed fewer but larger European funds.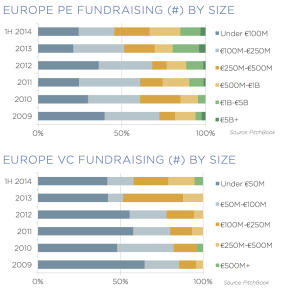 It was the sixth straight quarter that Europe has seen private equity investment cross the €50 billion mark.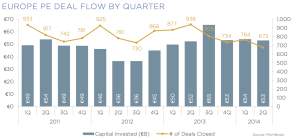 Venture deal activity is down, but capital investment hit a two year high of €1.9 billion.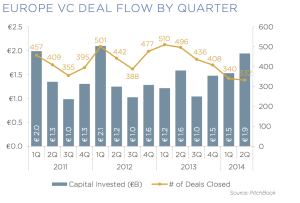 Bolt-on investments are gaining in popularity, and now represent 44% of European buyout activity.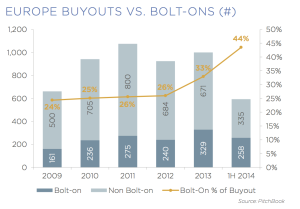 Higher public markets have lead to IPO activity for PE and VC backed companies picking up.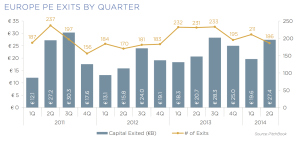 There is no shortage of optimism from the private equity industry when it comes to European investing opportunities. In Southern Europe, investors are searching out solid companies caught in struggling economies, and in other areas like the UK and Germany, firms are finding growth deals and carve-out transactions particularly attractive. Limited partners from around the world seem to share this optimism and have committed over €90 billion to European focused funds over the last 18 months. While deal flow has been somewhat stagnant as investors continue to work on translating their optimism to actual investments, we have seen them take advantage of strong capital markets and valuations to return capital to their LPs by selling and taking public their best portfolio companies.
For more analysis, along with details, statistics and trends, watch PitchBook TV's latest videos from the "Report Center" series. To download the full 3Q 2014 European Private Equity Breakdown Report, click here.