What percentage of U.S. VC-backed startups are founded by women?
January 22, 2015
One of the great things about having the PitchBook Platform on hand is that we are able to provide context to many interesting discussions concerning the venture capital industry. Well-known entrepreneur Steve Blank wrote a post recently discussing the number of startups founded by women in New York City compared to Silicon Valley, contending that NYC has a higher percentage of women on founding teams. However, before delving into speculation as to why, he states that his "last point is definitely not a data-driven survey," and that's precisely where PitchBook can provide context.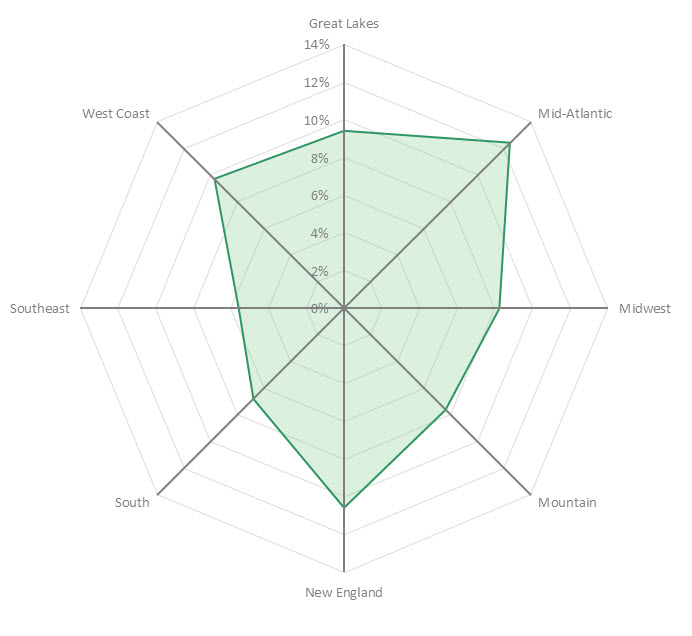 We scoured our database to pull all the companies with at least one female founder that have raised a round of VC funding since 2005, then took those numbers and compared them to the total number of U.S. companies that have raised a round of VC funding since 2005—discovering the overall percentage is roughly 9.7%. The chart above maps the percentage by region, revealing some interesting data points:
The Mid-Atlantic and New England regions have the highest percentages of VC-backed companies with at least one female founder, at 12.4% and 10.6%, respectively.
The West Coast share is skewed somewhat by the sheer preponderance of VC-backed companies; its 9.7% translates into nearly 900 VC-backed startups founded by women out of a total exceeding 9,000.
The next closest in sheer volume is the Mid-Atlantic region, with just over 500 female founders out of a regional total of some 4,000. New England is third, with close to 240 female founders.
Using Growth Rate and Size Multiple metrics found in PitchBook Company Signals, we discovered some of the fastest-growing, female-founded companies in the Mid-Atlantic and New England regions to attract VC financing recently: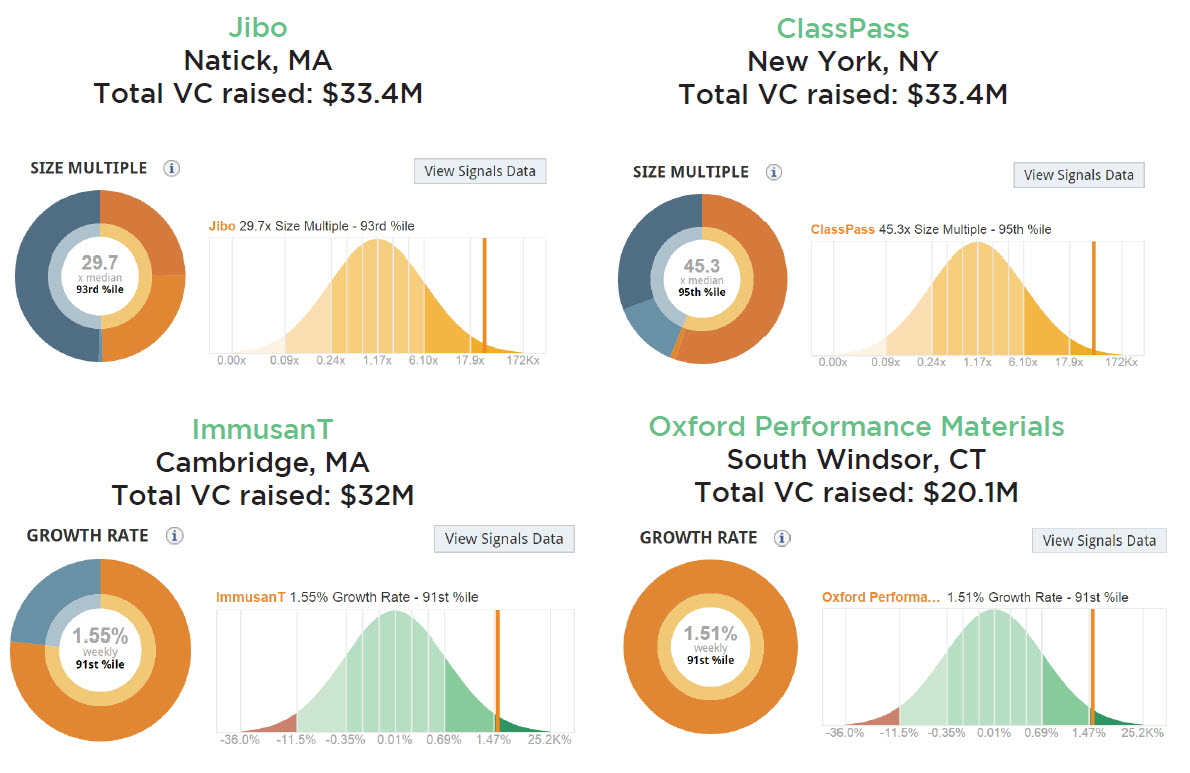 At PitchBook, we use data to uncover trends like these every day. Contact us to see how we can help your business.
Join the more than 1.5 million industry professionals who get our daily newsletter!