Which Private Equity Firms are ESG Leaders?
By Allen Wagner
December 9, 2013
PitchBook will be publishing its 2013 Private Equity ESG Survey Report on Wednesday. The report, sponsored by RR Donnelley, analyzes survey responses from dozens of private equity firms and limited partners on the environmental, social and governance issues at both the firm and portfolio company levels, and reveals what is driving the push toward ESG initiatives, identifies a set of best practices and offers a host of resources for investors looking to bolster their ESG program.
Read the 2013 ESG Survey Report here.
As part of this year's survey, PitchBook asked respondents to name some of the firms they viewed as leaders in ESG practices. It was encouraging to see firms of all different sizes and from both sides of the Atlantic be named, but there were two clear industry leaders­: KKR and Doughty Hanson. KKR was the most frequently named leader in ESG practices in both this and last year's survey, which is no surprise considering the firm initiated its Green Portfolio Program in 2008 and maintains an ongoing partnership with the Environmental Defense Fund. Doughty Hanson, a London-based European private equity firm, wasn't mentioned in last year's survey, but was cited as a leader by several firms and LPs this year. Here's a look at what makes each firm so respected among their peers when it comes to ESG issues:
KKR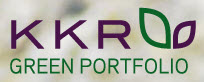 KKR was the firm most frequently named as a leader in ESG practices for the second year in a row. The firm launched its Green Portfolio Program in 2008 to generate operational improvements at its portfolio companies. The program was created in partnership with the Environmental Defense Fund and focuses its efforts on reducing emissions, electricity usage and other environmentally focused operational improvements. KKR estimates that through its first five years the program has generated $917 million in cost savings and additional revenue.
According to KKR, 25 companies have participated and avoided more than 1.8 million metric tons of GHG emissions since the program's inception. Also included on the Green Portfolio Program website are numerous case studies and statistics that show the impact of the firm's ESG programs. For example, KKR portfolio company Oriental Brewery, which installed a modified boiler system and optimized the fermentation processes in-house, reported that from 2008 to 2010, the company avoided $17.7 million in energy costs and 19 million cubic meters of water consumption.
KKR also operates initiatives at its portfolio companies to improve transparency, employee health and sourcing practices and supply-chain risks.
Doughty Hanson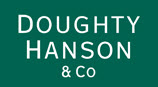 Doughty Hanson has been active in ESG issues and practices for several years and became the first PE signatory to the PRI in June 2007. The London-based PE firm was also one of the first to produce an ESG-focused report, partnering with the World Wildlife Fund in 2011 for "Private Equity and Responsible Investment."
On its website, the firm includes a list of ESG policy items it seeks to achieve, a case study for one of its portfolio companies, details on its own carbon neutrality efforts, and information on social investment and charitable efforts.
As was the case for many of the GP respondents to our survey, Doughty Hanson sees undertaking ESG issues not as a burden, but as a way for the firm and its portfolio companies to enhance value, elevate the brand and reduce risks associated with poor governance. According to the firm, the projects it undertakes are: "commercially driven and are designed to mitigate the financial and reputational risks to which Doughty Hanson, our portfolio companies and our investors are exposed. They also create additional opportunities to increase the value of our portfolio companies, enhance their brands and better position them for exit."
—
Read last year's ESG Survey Report by clicking here.