Who is funding Europe's mega VC rounds?
July 26, 2017
Back in May, London-based augmented reality startup Improbable raised a $502 million Series B round, launching it to the top of the VC funding charts for 2017 and making it Europe's largest single fundraising since 2015. Yet one notable aspect of the deal has been somewhat overlooked: Not one of the listed investors in the transaction was based in Europe.
This may surprise and certainly bucks the trend for incoming investments. US- and Asia-based VC investors
backed fewer deals
in Europe worth €50 million or more last year than in 2015, per the PitchBook Platform, and this year looks likely to continue the trend. However, Improbable's fundraising still highlights how important outside capital is to the top echelon of Europe's venture scene.
While the VC market in Europe is certainly maturing, it is still a long way off competing with its American and Asian peers in terms of capital invested. The
$93 billion SoftBank Vision Fund
is illustrative of this, while in the US this year, New Enterprise Associates pooled
the largest VC-specific fund ever
with a $3.3 billion raise. And while Rocket Internet recently closed a $1 billion vehicle, it is still way off the pace in comparison.
We took to the PitchBook Platform to look at a handful of this year's biggest VC deals in Europe—not including iZettle's Series D extension in January—to give you the scoop on the activity of US and Asia investors in Europe.
Improbable

The AR startup's huge $502 million round at a roughly $1 billion valuation was led by SoftBank, with additional backing from the US and Asia via Andreessen Horowitz (a16z), Temasek and Horizons Ventures.
This deal only represented a16z's second investment in Europe in a €50M plus round, after its backing of TransferWise. Horizons Ventures has previously only invested in Spotify and Student.com at those stakes, while for Temasek, this marked the Singaporean fund's first ever European VC deal at these heights.
AUTO1 Group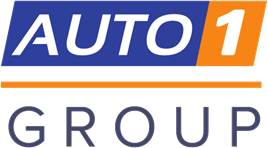 The German car marketplace company hit a valuation of €2.5 billion with its €360 million round, comprising debt and equity, in May.
While it received support from Berlin's Target Global and Scottish asset manager Baillie Gifford, the round was led by San Francisco-based Princeville Global, which provided €75 million. This deal marked Princeville's first ever investment in Europe in the €50 million-plus range.
Letgo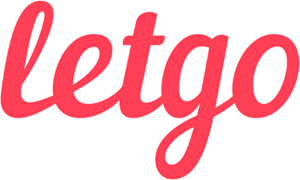 The Dutch-headquartered used goods marketplace caused a stir with its $175 million round in January. Featuring some European backing, the round caught the attention of US-based VCs Accel, Insight Venture Partners, NEA and 14W.
Accel is no stranger to high-level European VC, having invested 10 times in €50 million plus rounds since 2012, including rounds for European unicorns BlaBlaCar and Deliveroo. The same can be said for Insight Venture Partners, with nine deals in that span—nearly 10 with a $50 million investment into Receipt Bank. NEA is also an old hand with these kinds of large deals with seven under its belt since 2012.
PitchBook Platform users can access the full data on US and Asia investor involvement in €50 million-plus European VC rounds.

Want to know more about big-hitting startups this year? Keep track of our 2017 unicorn list.