Walmart suffers as Amazon announces plans for Whole Foods
August 25, 2017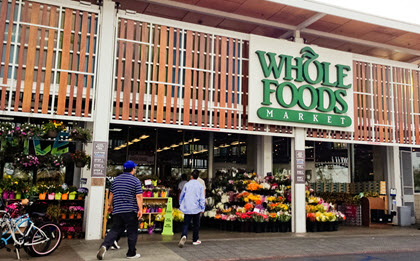 Amazon has announced that its $13.7 billion acquisition of Whole Foods will close Monday. Amazon has said it will start by cutting the infamously expensive grocer's prices on best-selling staples like avocados, bananas and eggs.

The news has already hit rival Walmart (NYSE: WMT) hard, as shares of the retail behemoth dropped more than 2% in mid-day trading Thursday. For the year, though, Walmart shares are up roughly 13%, driven largely by better-than-expected quarterly earnings and rising hopes that the company's low-cost focus will find fresh traction in an environment of tepid brick-and-mortar retail sales.

The company's performance has also been boosted by store improvements and ecommerce growth, but tailwinds from those arenas are set to moderate as profit growth remains elusive—pressures that are now only set to grow as Amazon brings its logistical prowess to the grocery business.

Walmart isn't suffering in solitude. Shares of other retailers are also taking hits: On Thursday, Costco (NASDAQ: COST) dropped 5%, Kroger (NYSE: KR) fell more than 8%—returning to 2014 levels—and Supervalu (NYSE: SVU) lost nearly 7%, revisiting depths not seen since early 2013.

Check out more of our ecommerce coverage.