Private market fund performance: Spotlight on first-time and emerging managers
As private market investors seek more diversity, both from investment managers and their underlying strategies, they are increasingly looking to first-time and emerging managers. In our ongoing PitchBook Benchmarks webinar series, we recently examined the historical track record of emerging funds and provided insight into how to identify and assess these nascent managers.
Using data available through PitchBook, our analysts explored topics including:
Updates on the latest performance trends in private markets
Analysis of historical performance of first-time funds and emerging managers
Overviews of current opportunities from first-time funds and emerging managers
Watch the recording below and download the
presentation slides
.
To watch this webinar, please submit this form:
More about the panelists

Hilary Wiek, CFA, CAIA
Senior Analyst, PitchBook
Hilary Wiek covers fund strategy and performance for PitchBook. She also heads up PitchBook's coverage of the ESG/Impact Investing space. With over 20 years of experience in asset owner, manager and advisory roles, Wiek was previously the Director of Investments at Saint Paul & Minnesota Foundations, where she handled portfolio management, impact/ESG, investment diligence and monitoring, and investment operations.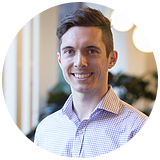 Wylie Fernyhough
Senior PE Analyst, PitchBook
Wylie is a Senior PE Analyst at PitchBook, where he leads the firm's core private equity and M&A research. He oversees the PE teams' broader research projects and coverage, spanning technology-focused buyout firms, growth equity, mega-funds, and more. He also produces thematic research spanning GP stakes, public PE firms, and PE firm valuations. Fernyhough led an initiative to build out a proprietary valuation tool used for closed-end private capital managers. Prior to joining PitchBook, he served as a portfolio manager at Harvest Capital, a boutique wealth management firm based in Washington.