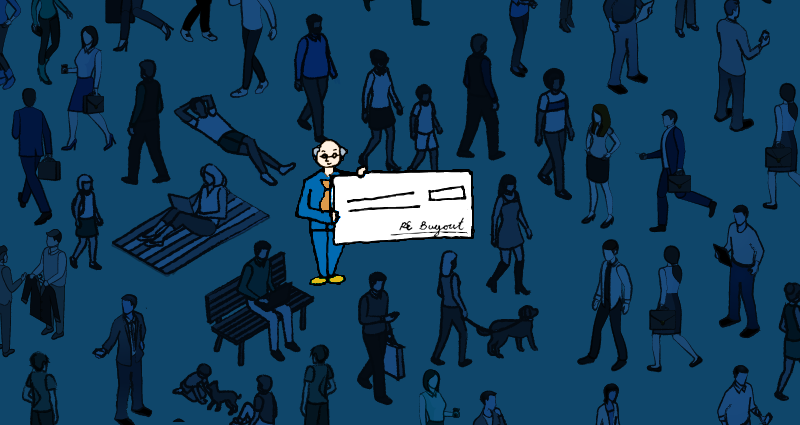 VCs are facing a shifting exit environment. Strategic acquisitions, the most common VC-backed exit type, dropped off in 2017—and fell 20.32 percent from a peak in 2015. Strategics may be weary of sky-high valuations or taking a break after going on spending sprees in 2014 and 2015.
Meanwhile, IPOs remain complex, expensive and potentially volatile, especially for companies with high-valuations. Unicorns like Snap and Blue Apron struggled upon going public last year—and are still trading far below their initial share price.
Private equity buyouts provide a route to exit that bypasses the risks of going public—and they are filling the void left by strategic acquisitions. In 2017, 17.4 percent of all VC-backed exits were buyouts, up from 12.5 percent the previous year.

Private equity firms seek new places to sink capital
On the other side of the record dry powder coin, PE firms need to deploy capital efficiently. As a result, they've developed new deal sourcing strategies. This has played out in the
technology sector
particularly, where PE firms are increasingly investing in VC-backed companies.
Last year, 17.9 percent of PE deals were in the information technology industry—a substantial increase from 13.3 percent in 2015.
One reason is software makes it easier for companies to start generating revenue—and hit milestones that make them attractive targets for private equity firms. Second, the adaptability of software makes tech companies prime candidates for add-ons, especially when every sector from retail to manufacturing is integrating technology into their business plans.
17.9%
of all PE deal volume invested in IT in 2017
↗ 34.6% from 2015
PE buyouts are a win-win
Both venture capital and private equity fund managers are feeling the effects of record capital overhang. A PE firm buying a VC-backed company not only gives the PE firm the opportunity to deploy dry powder efficiently, but it also gives the VC the opportunity to exit—a win-win for both investors.
Learn more about the shifting VC-backed exit environment with our guide, The search for liquidity: How VCs are navigating a changing exit environment.