Notable newcomers: More investors, strategic acquirers enter the European private equity market
September 12, 2018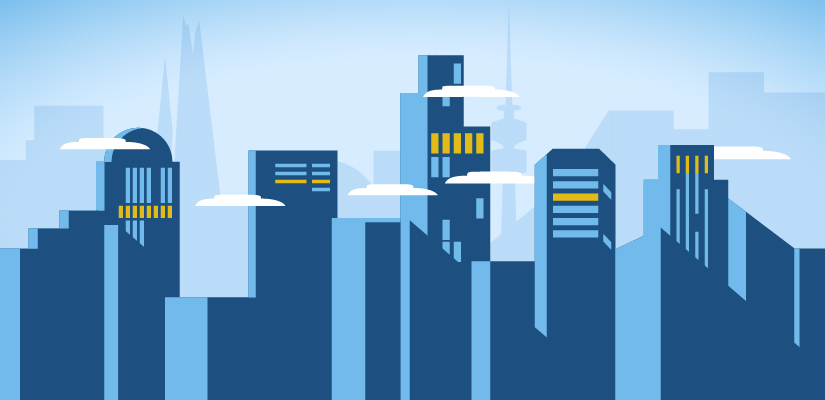 3,956
active private equity investors in 2017, globally

52% from 2007
€886B
total assets under private equity management in 2017, globally

32% from 2007

As deal competition in Europe increases, finding the right investor or acquirer for your client has never been more important. Yet building buyers lists has become more challenging as the private equity landscape grows more crowded. Over the last decade, the number of private equity investors has risen 52% percent globally, driving fund volume to record levels. Currently, almost 4,000 active private equity investors have 4,832 open funds and over €865 billion in assets under management—telling indicators of the explosion of activity we have seen as more investors enter the market or start their own firms.
2,644
active strategic acquirers in 2017, globally

71% from 2007
9,289
private equity transactions in 2017, globally

24% from 2007

Adding to this already crowded landscape is an influx in acquisition-focused platform companies, a trend driven by private equity firms' proclivity for buy-and-build. The result is a flurry of mergers and acquisitions and an uptick in add-on deals.
So who are these newcomers? And what kinds of transactions are they participating in? To give you some idea, we put together a list of five players to watch.
5 new private equity investors and acquirers to watch
Essling Capital
Founded: April 2017
Entity type: Private equity/buyout firm
Specialisation: Unlisted assets
Location: Paris, France
A spin-out from wealth management firm Massena Partners, Essling Capital is a Paris-based independent asset management firm specialising in unlisted assets. Earlier this year, the firm launched its first fund of funds targeting €300 million. Essling currently invests across all asset classes, including minority co-investments, real estate and non-listed debt.
For more information, check out Essling Capital's profile preview.

Apiary Capital
Founded: May 2017
Entity type: Private equity/buyout firm
Investment preference: Lower mid-market companies
Location: London, England
Launched last year by two former Bowmark Capital executives, Apiary Capital closed its debut fund at £200 million, exceeding its target by £50 million. The fund—which recently made its first investment into a UK-based travel management company The Appointment Group—will be used to invest in other lower mid-market companies in business services, healthcare and education.
For more information, check out Apiary Capital's profile preview.

Torqx Capital Partners
Founded: January 2017
Entity type: Private equity/buyout firm
Preferred industries: Consumer products and services
Location: Bussum, Netherlands
Torqx Capital Partners specialises in buyout, add-on, recapitalization, carveout and spin-off investments. In less than a year, the firm has acquired a motorcycle parts company, a diamond-cutting tools manufacturer, a food service retailer and a party planning business. Torqx is actively seeking new investments in manufacturing and consumer products.
For more information, check out Torqx Capital Partners' profile preview.

Fidelium Partners
Founded: June 2017
Entity type: Private equity/buyout firm
Status: Actively seeking new investments
Location: Munich, Germany
Fidelium Partners invests in industrial, chemical and consumer goods as well as business services, telecommunications and media technology. Although the newly founded firm plans to participate in a variety of deals, it offers niche expertise in special situations—events as succession, relocation, restructuring or difficult banking situations.
For more information, check out Fidelium Partners' profile preview.

ANEO Software
Founded: December 2017
Entity type: Strategic acquirer
Industry: Software and Business Products & Services
Location: Espoo, Finland
ANEO Software's primary product, Artturi Neo, guides service processes for customers in industrial and energy production, property services, urban and municipal engineering, real estate management and more. The company is focused on expanding and consolidating its presence in the software sector through mergers and acquisitions.

Mapping a crowded landscape
These five players represent just a fraction of the more than 550 private equity firms and acquirers that have entered the market since the start of 2017 alone. In this fast-changing landscape full of new players and new activity, it has never been more essential to map the flow of capital, track industry trends and target the right investors with accurate private market data.