Big Things
10 big things: Away's woes, and other warnings
December 15, 2019
The way the startup world works these days, in most cases, you grow or you die. From the C-suite on down, it's a mentality that can create tremendous pressure. Success is never the end; it's just a sign you'll need to be even more successful in the future. You can always work a little bit harder, stay in the office a little bit later, check one more item off the to-do list. Your best is never enough.
Sometimes, that sense of constant urgency inspires people to do great things. Sometimes, it causes them to behave in ways they're probably not too proud of. Sometimes, it spurs actions that are downright reprehensible.
And sometimes, when things get out of hand, you have to face the music.
In the early days of December, a bombshell report of workplace bullying forced a unicorn CEO to step down. Two other major companies, meanwhile, suffered serious financial hits because of highly questionable tactics they used to achieve industry dominance. Bad behavior is coming home to roost across the private markets, and that's one of 10 things you need to know from the past week: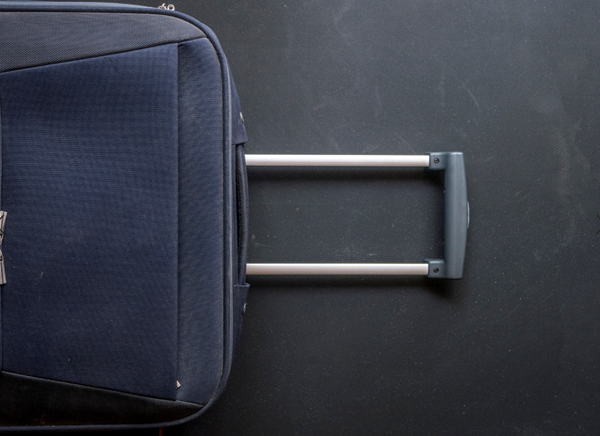 1. Truth and consequences
On December 5, The Verge published
a report
by Zoe Schiffer that shined a light on a toxic workplace environment at Away, a trendy luggage startup that has raised more than $180 million in VC funding since its founding in 2015. The primary problem, it seems, was the tyrannical behavior of co-founder and CEO Steph Korey, who had a habit of shall-we-say strongly encouraging employees to work long hours of unpaid overtime and then berating those employees in public Slack channels if they failed to live up to her own lofty expectations.
"You could hear her typing," one former employee is quoted as saying, "and you knew something bad was going to happen."
Much uproar and consternation followed, and four days after the report hit the virtual presses, Korey announced plans to step down as CEO next month, shifting into an executive chairman role. She'll be replaced by Stuart Haselden, the current COO at Lululemon. New York-based Away, which was valued at $1.45 billion in May, told The Wall Street Journal its search for a new CEO had been ongoing since spring. But it would stretch credulity to say the move was unrelated to The Verge's article. Later in the week, Recode reported that Haselden had indeed already planned on joining Away, but that he was going to become the company's COO, not CEO, before all the drama began.
It's not entirely relevant, but considering the role Slack played in Away's very bad week, I feel compelled to note that Jen Rubio, who co-founded the luggage company along with Korey, is engaged to Slack founder Stewart Butterfield.
The Verge's reporting painted Korey in a very negative light. She certainly doesn't sound like someone I'd enjoy working for. But in some respects, I can understand where she's coming from.
Most of the issues in the piece ultimately seemed to circle back to the fact that the workers at Away were stretched too thin. The company had grown so big, so fast—it logged a YoY revenue increase of 200% from mid-2017 to mid-2018, per Rakuten—that they couldn't keep up. And that frustrated Korey, because growth is the name of the modern startup game. Promises of growth were the reason she'd been able to raise tens of millions of VC dollars, and continued growth was the only way she'd be able to keep doing so. Selling 500,000 pieces of luggage wasn't enough. And had Away sold 5 million, that wouldn't have been enough, either.
It can be a vicious cycle. It can be a lot of pressure. Could Korey have handled it better? Most certainly. But, at least in part, I think she fell victim to a venture ecosystem that requires founders to focus on growth with an almost sociopathic zeal.
Few startups in recent history demonstrate that stratospheric growth model better than e-cigarette maker Juul Labs, which rocketed to a reported $38 billion valuation less than 18 months after spinning off from Pax Labs. Recently, though, major Juul backer Tiger Global sliced its valuation of the company to $19 billion, according to a WSJ report from this week, continuing a very controversial 2019 that's included multiple government agencies conducting investigations into Juul's practices and several states filing lawsuits.
At the heart of the investigations and lawsuits are allegations that Juul was illegally targeting its advertisements at minors; the company's rapid rise to prominence has been widely tied to a recent spike in underage nicotine consumption. I would argue this—peddling potentially harmful and addictive substances to children—is much worse than anything Steph Korey did at Away. But I would also argue that the root cause is similar.
Juul could have built itself a nice little business by selling its vaping products to the very large population of adult nicotine users. But if the allegations are true, the company couldn't help itself. In the ceaseless quest to maximize profits and grow as quickly as possible—and to win over the youth market that could get hooked and become lifelong customers—it crossed a line. And now, it's paying the price.
Predatory advertising was at the heart of another scandal that came to a resolution this week. Apollo Education Group, which is the parent company of the University of Phoenix, reached a $191 million settlement with the US Federal Trade Commission related to ads that allegedly made false claims about the for-profit college's connections to major employers like Microsoft and Adobe. The settlement will take the form of a $50 million cash payment and the cancellation of $141 million in debts owed by former University of Phoenix students.
It's a financial hit for a company that's backed by one of the biggest private equity firms on Earth. In 2017, Apollo Global Management paid $1.1 billion to acquire Apollo Education (despite the similar names, the two entities had no prior affiliation). It's also far from the first time the University of Phoenix has been dinged for controversial practices. Between 2004 and 2009, it paid out nearly $90 million in settlements of lawsuits related to charges it was illegally paying recruiters based on the number of new students they brought in.
The long-running nature of the University of Phoenix's issues make the situation different from the recent controversies at Away and Juul. So does the fact that the business is very far from a startup. But the mindset behind the woes is again the same. The University of Phoenix was already a moneymaking powerhouse. Yet the hundreds of thousands of students and billions in annual revenue weren't enough. Growth had to continue, no matter the cost.
There's no great moral here. Just a reminder that sometimes, there are more important things than making sure your growth curve looks like a hockey stick.
2. Take-backs
WeWork is continuing its efforts to unwind almost everything Adam Neumann did in the past two years. This week, it agreed to sell content marketing specialist Conductor back to the company's executives, ending a brief period of ownership that began in March 2018. Shortly thereafter, reports emerged that WeWork is shuttering Spacious, a restaurant-based co-working startup it acquired just four months ago. SoftBank, WeWork's new owner, also got in on the act: The investor sold its stake in Wag back to the dog-walking startup's management, about two years after pumping $300 million into the business.
3. Moving forward
Not everyone was spooked by WeWork's downfall. Chinese co-working rival Ucommune—which changed its name from UrWork in 2017 after WeWork sued for trademark infringement—filed this week for a public offering in the US, hoping to succeed where WeWork so publicly failed. Another VC-backed business, financial software provider Bill.com, conducted a successful debut this week against the bearish IPO backdrop that emerged in WeWork's wake, with its stock shooting up 61% on its first day of trading.
4. A princely debut
All Mohammed bin Salman wanted was a $2 trillion company. Was that too much to ask? As it turns out, no, it was not. The Saudi crown prince oversaw the successful IPO this week of Saudi Aramco, the state-owned oil colossus, followed by 10% increases in Aramco's stock price on back-to-back days, taking the company's initial market cap of $1.7 trillion up to $2 trillion. It's now easily the most valuable public company in the world, even if the still Saudi-centric nature of its ownership makes Aramco an outlier that's difficult to compare to names like Apple, Alphabet or Alibaba.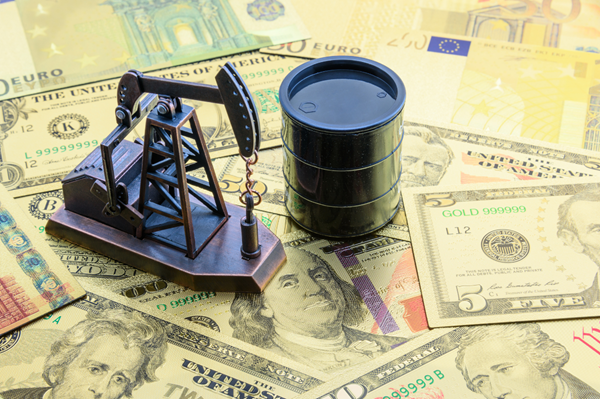 5. Crushing cancer
Pharmaceutical giants Merck and Sanofi both lined up multibillion-dollar acquisitions in the oncology space this week, with Merck inking a $2.7 billion pact with ArQule and Sanofi agreeing to buy Synthorx for $2.5 billion. Grail, a cancer-detection startup, has raised $125 million in new funding toward a $250 million target, according to a new SEC filing from Thursday. And two life-sciences firms that back oncology startups are raising major new funds, with Omega Funds closing a $438 million effort and The Column Group establishing a $700 million goal for its next vehicle.
6. Drone deals
EHang, a Chinese startup building autonomous air taxis, went public in the US this week, raising $40 million and establishing an initial market cap of $687 million. Another startup in the drone space, PrecisionHawk, banked $32 million in new funding to continue developing its analytics tools used by other companies to process and understand data collected by drones.
7. PE's big funds
A record-setting year for private equity fundraising in the US continued this week, as Leonard Green Partners closed its latest flagship fund on $12 billion, topping a $9.6 billion predecessor. The Los Angeles-based firm also brought in $2.75 billion for a new middle-market strategy. Another Southern California firm was active, too, as Clearlake Capital filed with the SEC for a new fund that will reportedly try to raise $5 billion.
8. PE's big deals
Who knew that private equity screams for ice cream? Nestle agreed this week to sell its US ice cream business for $4 billion to Froneri, a joint venture the Swiss company established three years ago alongside PAI Partners. Two other potential major buyouts were in the works this week, with reports that PE-backed McAfee could pursue a takeover of cybersecurity rival NortonLifeLock and that Apollo Global Management made a $4.3 billion offer for the powertrain unit of Tenneco, a US-based supplier of auto parts.
9. Foreign finance
Brazilian trading brokerage XP, which had received prior backing from General Atlantic, raised nearly $2 billion this week in a banner IPO on the Nasdaq. Its stock climbed higher in the coming days, taking its market cap past $20 billion. In Canada, payment processor Nuvei raised $270 million in new capital this week from Novacap and Caisse de dépôt et placement du Québec, reaching a $2 billion valuation.
10. Plane and simple
We began with Away and its luggage. We end with two companies concerned with transporting that luggage (and its owners) from one place to the next. Delta Air Lines agreed this week to take a minority stake in Wheels Up, the operator of a private charter business that VCs valued at $1.1 billion in August. And Canadian private equity firm Onex completed its takeover of air carrier WestJet Airlines for C$5 billion (about $3.8 billion), a controversial purchase that was challenged by rival Air Canada earlier this year on grounds that the deal was "not Canadian."
Correction: This story has been updated to say that Stewart Butterfield and Jen Rubio are engaged, not married. It has also been updated to more accurately describe the settlement between the FTC and the University of Phoenix; the University of Phoenix did not admit to any wrongdoing.