Everything about Uber's IPO is going to be big. There's the $10 billion it's believed the company is going to raise. There's the valuation that could reach $100 billion or more. There's the billions of rides the company has conducted and the billions of dollars it's lost. There's the 29 underwriters, for goodness' sake.
It's going to be one of the biggest IPOs of all time, and it's going to dominate the headlines in the worlds of business and tech for the next several weeks. It's also going to make lots of people very, very rich. Although the emplo—whoops, sorry, "independent contractors"—who spend their days and nights behind the wheel certainly won't be among them.
We still don't know all the specifics, including some of the big ones. But at long last, the most valuable VC-backed company in America has made its IPO prospectus public. And here at The Weekend Pitch, that's one of the 10 things you need to know from the past week:
1. Lights, camera, action
It's almost showtime for one of the most highly anticipated listings in stock-market history. Uber
made its S-1 public
on Thursday, a day after reports emerged that the company is eyeing a price range of $48 to $55 per share, which would raise about $10 billion and value the company between $90 billion and $100 billion.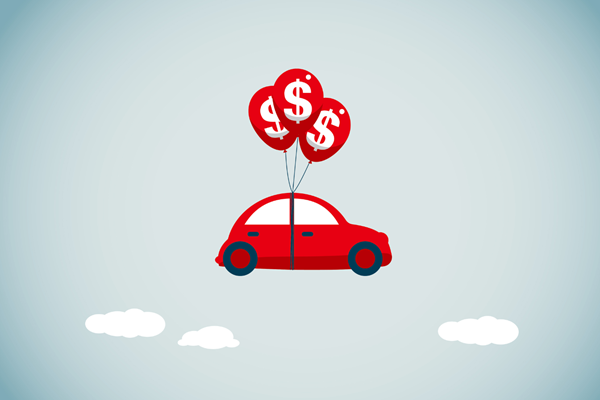 The offering might not quite reach Facebook levels—the social network raised $16 billion at a $104 billion valuation with its IPO in 2012—but man, that's a lot of money.
Among the people who've been anticipating the Uber listing, of course, are the longtime shareholders who will have the chance to cash out. The prospectus doesn't give details on who plans to sell what, but it does reveal the pre-IPO stakes held by some of Uber's investors.
SoftBank is the biggest shareholder, with a 16.3% interest—which, if Uber hits the high end of its range and is valued at $100 billion, would of course be worth $16.3 billion. Benchmark and general partner Matt Cohler own an 11% stake, which would of course equate to $11 billion. Travis Kalanick still owns 8.6% of the company, and fellow co-founder Garrett Camp maintains a 6% stake through his Expa-1 startup studio. Saudi Arabia's Public Investment Fund has a 5.3% holding. Combined, those five parties control shares that could soon be worth nearly $50 billion.
There are probably a hundred other different angles from the filing that show just how enormous Uber has already become and how ambitious its goals for growth seem to be. You should
give it a read yourself
. But for now, I'll leave you with one other figure: Uber claims consumers used its services to travel about 26 billion miles during 2018—or enough to circumnavigate the globe more than a million times.
2. IPO pops
After a full-on IPO drought earlier this year, the floodgates seem to have officially opened. Software unicorn PagerDuty debuted on Thursday after
elevating its expected price range
earlier in the week and saw its stock shoot even higher, jumping nearly 60% during its first day. Tufin Software, another VC-backed tech company, went public the same day and experienced a 36% pop. And stock in Jumia, the operator of an African ecommerce marketplace, skyrocketed 76% after the company raised nearly $200 million with a Friday debut on the NYSE.
3. The on-deck circle
Two unicorns that might be next in line to go public are Pinterest and Zoom Video Communications—but this week, the two seemed to be on very different paths. Pinterest set an IPO price range of $15 to $17 per share, which would leave the company with a valuation below the $12.3 billion figure it attained with its last round of VC. Zoom, meanwhile, announced a range for its upcoming listing of $28 to $32, which could result in a valuation of around $8 billion—a huge step-up from the even $1 billion valuation it reached in 2017.
4. There will be blood
In a move some industry-watchers believe could set off a consolidation push in one of the world's biggest oilfields, Chevron agreed to acquire shale driller Anadarko Petroleum, an oil & gas exploration company that's active in the red-hot Permian Basin. In the wake of the news, stocks in several other US shale companies shot up 10% or more.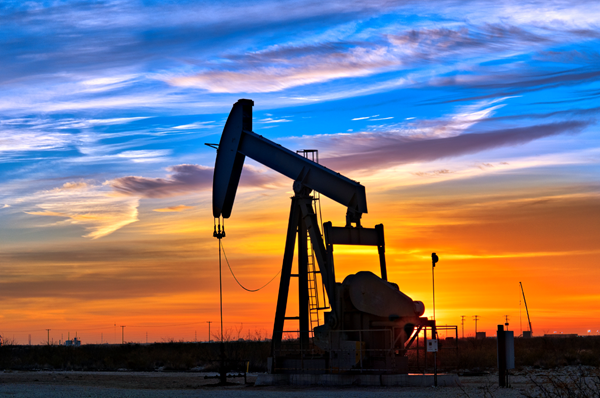 5. Floating in Europe
I wasn't kidding about those IPO floodgates being open—and the frenzy hasn't been contained to the US. Two payments companies with private equity backing raised more than $1 billion in separate public listings this week in Europe: Nexi, a payments processor with backers including Advent International and Bain Capital, debuted in its home nation of Italy on Friday. And Network International, a Dubai-based peer that counts Warburg Pincus and General Atlantic among its investors, conducted a 10-figure listing in London.
6. Politics in PE
Blackstone made a pair of additions this week that deepened the firm's connections in the corridors of power. First, reports emerged indicating Eli Miller—who a week before announced plans to leave his job as chief of staff to US Treasury Secretary Steven Mnuchin—will join Blackstone to work on public policy. Two days later, the firm announced that Kelly Ayotte, a former senator for New Hampshire, will join its board effective next month.
7. Media denials
Deal or no deal? On Wednesday, the CEO of WarnerMedia pooh-poohed a report from the Financial Times that parent company AT&T was mulling a sale of its newly acquired HBO unit. On Thursday, it was supermarket tycoon Ron Burkle's turn, as the founder of investment firm The Yucaipa Companies denied a New York Times report that he was considering an acquisition of The National Enquirer. One media deal that did get done, though, was Great Hill Partners'
takeover of The Onion
and Gizmodo Media Group.
8. Dueling baritones
We already knew that one depiction of Elizabeth Holmes and Theranos was headed for the screen: Jennifer Lawrence is set to star as the founder in a forthcoming adaptation of "Bad Blood," the 2018 best-seller detailing the company's grift. But this week, we learned there's going to be competition. Hulu is said to be planning a Theranos series called "The Dropout," apparently based on the recent podcast of the same name, with Kate McKinnon of "Saturday Night Live" fame attached to the titular role.
9. Apollo's exits
The parent company of Chuck E. Cheese is set for a return to the public markets, more than five years after it was taken private by Apollo Global Management. This week, the firm lined up a reverse merger with a special-purpose acquisition company that will reportedly see CEC Entertainment list with a valuation of $1.4 billion. Apollo is also considering another 10-figure exit, with reports emerging this week it could take Italian glass bottle-maker Verallia public at a possible valuation of $4.5 billion.
10. SoftBank takes the lead
Another week, another pair of massive fundings from SoftBank. This time around, the Japanese investor led a $225 million investment in Klook, bringing the travel startup's Series D to a total of $425 million. Shortly thereafter, SoftBank staked insurance startup Lemonade in a $300 million round that came with a reported valuation of $2 billion.