I was going to write about something else, I swear. Some of the biggest names in private equity were raising enormous funds and hiring former pizza executives. Mike Isaac published "Super Pumped," his long-awaited book on the rise and fall of Travis Kalanick at Uber. Peter Thiel and Palantir Technologies were once again in the headlines. I had options, is what I'm saying.
And then WeWork came along and did a bunch of crazy stuff, as WeWork is wont to do. And so here we are, once again trying to figure out what's going on inside Adam Neumann's head.
I guess we'll get to "Super Pumped" next week.
WeWork is reportedly thinking about not going public in 2019 after all, and if an IPO does occur, it could come at a highly reduced valuation. The co-working company is beseeching its biggest backer for more cash. And that's only the beginning of the drama—which is one of 10 things you need to know from the past week: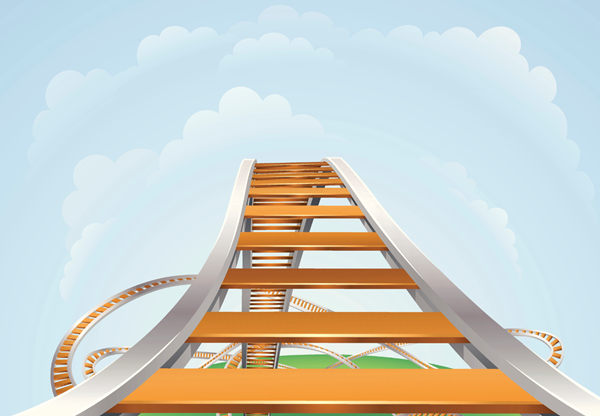 1. WeWork's wild ride
Ever since WeWork made its IPO prospectus public in mid-August, the company has been surrounded by a cacophony of criticism. Some of it has been about silly stuff, like WeWork's insistence that it wants to elevate the world's consciousness, or whatever. Some of it has been a lot more serious, like whether the company's business model will allow it to ever be anything more than a gigantic, well-decorated money pit.
Apparently, the heat isn't only coming from snarky media members like me. The Wall Street Journal published an eye-opening report on Thursday that, with potential investors skeptical about both its business model and its corporate governance, WeWork is now planning an IPO valuation of somewhere around $20 billion, a massive drop from the $47 billion valuation SoftBank lavished on the company in January. The WSJ also reported that CEO Adam Neumann traveled to Japan last week to meet with SoftBank leader Masayoshi Son, seeking additional capital and discussing a potential delay of WeWork's public debut into next year.
There's a lot to unpack here. WeWork's willingness to embrace a much lower market cap might be a sign that we should treat that $47 billion valuation with a degree of skepticism. After all, at the same time as that $5 billion investment in January, SoftBank supplied another $1 billion to buy out earlier investors and employees at a reported valuation of somewhere around $20 billion, in line with the $21.2 billion valuation WeWork attained in 2017. Perhaps that $47 billion figure was an unrealistic bit of symbolism on the part of SoftBank. It wouldn't be the first time.
Also of note is the nature of Neumann's talks with Son: The two discussed the possibility of SoftBank either making a multibillion-dollar investment in WeWork's IPO or a large private investment that, as the WSJ put it, "would allow We to delay its IPO until 2020." The key word there, I think, is "allow." That would seem to indicate that a public debut isn't just a chance for employees to cash out, and that WeWork actually needs the billions of dollars a listing would raise to continue funding its rapid growth. That's maybe not the best sign for a business that's already brought in some $12 billion.
It's unclear how Son and SoftBank feel about all this. The Japanese investor has already put $10.65 billion into WeWork, per the company's S-1 filing, which Bloomberg reported this week has allowed SoftBank to accumulate a 29% stake. Even when you're operating a $100 billion fund, that's a significant sum. Will SoftBank keep pouring in billions and hope WeWork figures things out, or is it approaching the end of its rope? Is there even an end to Son's rope?
There were two other WeWork developments this week that seemed in part like attempts to stem the tide of criticism that's overwhelmed the company in recent weeks. The company announced the addition of Frances Frei as a new board member, with the Harvard Business School professor and former Uber executive becoming the first woman to sit on its board. WeWork also revealed that Neumann has given back $5.9 million in stock that he received earlier this year for transferring the "we" trademark to the company, a widely condemned bit
of shady self-dealing
.
Considering the vitriol the deal inspired, Matt Levine of Bloomberg was accurate this week in calling it "a staggeringly dumb transaction." It seems certain that the negative economic impact of Neumann paying himself for the rights to the company's new name has been a whole lot more than $5.9 million.
Maybe self-awareness just isn't Neumann's strong point. Another piece of evidence for that case would be a statement the WeWork CEO made in a meeting with analysts this week when he criticized other unicorns for—wait for it—spending too much cash to fuel growth. "I look a little bit around at Uber and Lyft," he said,
per Bloomberg
. "I think there were growth issues. I think when you grow at any price there are consequences."
Someone get this man a mirror.
The string of gaffes and eye-rolling statements gets at an interesting question: Would postponing its IPO really help matters for WeWork? If investors aren't buying what the company is selling now, will another six or 12 months really change things? Sure, WeWork
could keep acquiring other startups
and continue its attempts at world-conquering diversification. But there's little sign of a change in the matter of a larger problem: Whether the valuation is $47 billion or $20 billion, most investors seem to think WeWork isn't worth it.
2. Slumping unicorns
Perhaps another reason WeWork is considering an IPO delay is the less-than-stellar performance of a few other companies that recently held gargantuan VC-backed valuations. Uber, Lyft and Slack all saw their stock reach new low points this week, with Lyft falling to below $45 per share, Uber to below $31 per share and Slack to less than $28 per share after the business released its first earnings report as a public company. For both Lyft and Uber, those values are about two-thirds of the price of their shares at the time of their spring IPOs.
3. Catching IPO fever
A trio of current unicorns set initial price ranges this week for their upcoming public offerings. SmileDirectClub, a PE-backed provider of teeth-alignment tools, is eyeing
a potential $8 billion valuation
. Both Cloudflare and 10x Genomics, meanwhile, are planning listings that would value them at over $3 billion; Cloudflare offers website infrastructure services, while 10x is a developer of gene-sequencing technology. Both companies raised VC rounds earlier this year.
4. Dodging IPO fever
Taking a page out of WeWork's book, mysterious data-mining specialist Palantir Technologies is discussing a major new round of private funding that would replace a planned public offering, with that IPO potentially delayed another three or four years, according to Bloomberg. Poshmark has also reportedly decided to put off its IPO, with the operator of a marketplace for secondhand clothing perhaps scared off by the struggles of rival The RealReal since the fellow apparel reseller's public debut in June.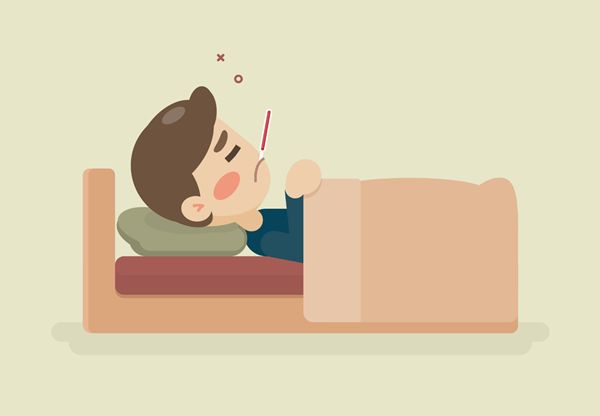 5. PE powerhouses, pt. I
Vista Equity Partners closed its latest buyout vehicle
on $16 billion
this week, per The Wall Street Journal, taking the tech investor into the upper echelons of private equity mega-funds. Another firm that's already there—Apollo Global Management—made a major move of its own, completing its previously announced conversion from a partnership to a corporation. And two other industry giants are chasing a new tech deal, with KKR and Silver Lake said to be circling a possible $3 billion takeover of ticket-seller StubHub, which is currently owned by eBay.
6. PE powerhouses, pt. II
Finally, we get to the pizza executive. We're talking about Patrick Doyle, the former CEO of Domino's who led the chain's recent revival; for his next act, Doyle has joined The Carlyle Group
as an executive partner
, where he'll apparently focus on large deals with established companies. Carlyle also made an interesting investment this week, agreeing to take control of HireVue, a developer of AI that analyzes the word choice, facial expressions and more of job applicants in video interviews. Sounds awful.
7. A biotech bankruptcy
Less than a year ago, a lab-testing startup called uBiome raised $83 million in VC funding at an estimated $600 million valuation, with investors like 8VC and Y Combinator optimistic about the company's research on microbiomes and human health. All that cash didn't last long: This week, uBiome filed for bankruptcy. It can't come as a total surprise, though, considering the company reportedly suspended its clinical operations earlier this year in the wake of an FBI raid.
8. Killing cancer
Three different startups trying to conquer the emperor of all maladies raised major amounts of new VC this week. Nkarta Therapeutics collected $114 million in Series B funding to further develop its "natural killer cell therapies." In the UK, Achilles Therapeutics banked £100 million (about $123 million) for its personalized cancer therapies. And Repare Therapeutics hauled in $82.5 million to finance its precision oncology efforts.
9. Flight delays
A pair of private equity-backed aviation takeovers on either side of the Atlantic Ocean are coming under fire. Up north, Air Canada is reportedly challenging Onex's planned multibillion-dollar takeover of smaller rival WestJet, going so far as to call the would-be deal "not Canadian." Scathing. And in the UK, the family behind the Cobham defense & aerospace company sent a letter to shareholders this week urging them to block a sale to Advent International, per the Financial Times. The £4 billion move was announced earlier this summer.
10. Pounding pavement
Serena Williams and Usain Bolt—who, incidentally, might very well be the two most dominant athletes of the 21st century so far—are betting on the public's growing love of 5Ks. The two teamed up this week to back a $5 million seed investment in a startup called Let's Do This, which operates a database of endurance races where runners can find and reserve spots in everything from local fun runs to Ironman triathlons. It's unclear if one can sign up to race Bolt in a 100-meter dash.