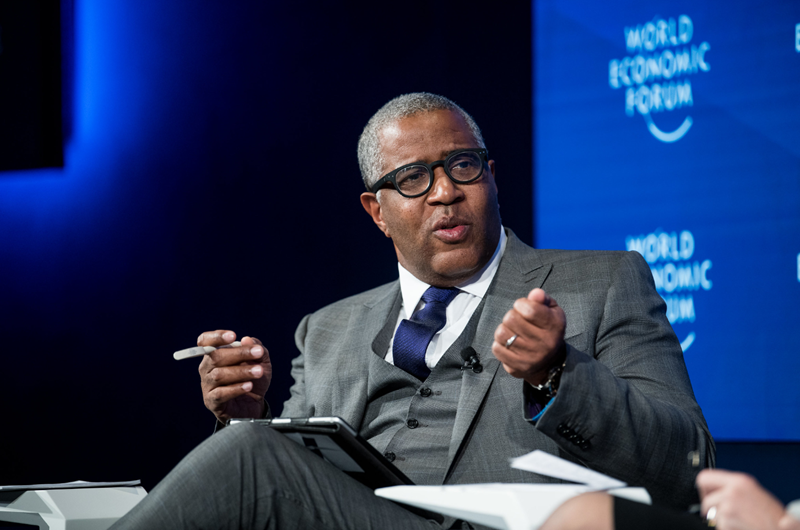 The past five years have marked an extraordinary stretch of fundraising for
Vista Equity Partners
, the buyout shop that's spent two decades helping the private equity industry blaze a trail in the software sector. And the firm is showing no signs of slowing down.
Vista has closed its seventh flagship fund with $16 billion in outside commitments, according to The Wall Street Journal, with the firm expected to contribute several hundred million more of its own capital on top of that total. The effort comes less than two and a half years after Vista closed its previous mega-fund, bringing in roughly $11 billion in 2017.
All told, across various fund strategies, Vista has now raised about $37 billion for buyouts and growth deals since the start of 4Q 2014.
Along with
Silver Lake
and
Thoma Bravo
, Vista has been one of three tech-focused private equity investors experiencing
sensational fundraising success
in recent years. In terms of pure dollars, though, Vista is now the top dog. Its new $16 billion fund surpasses the $15 billion Silver Lake raised for its latest flagship fund in 2017, as well as the $12.6 billion Thoma Bravo banked for
a new vehicle
earlier this year.
Both Vista and Thoma Bravo's 2019 funds are the culmination of periods of remarkable growth. Vista's comes after the aforementioned $11 billion fund in 2017 and a $5.8 billion effort from 2014, while Thoma Bravo's vehicle was a follow-up to a $7.6 billion vehicle from 2016 and a $3.65 billion fund in 2014.
One reason for those rapidly escalating fund sizes is the fact that both firms have established track records of producing top-notch returns. In terms of IRR, all four of Vista's preceding flagship efforts rank in the top half of their respective benchmarks, according to the PitchBook Platform, with three falling into the top quartile. The same is true of Thoma Bravo, with three top-quartile efforts among its past four flagship funds (not counting the firm's new $12.6 billion effort, which is still too young to have generated much in the way of returns).
Vista and Thoma Bravo's new tech mega-funds in 2019 are significant factors in what's shaping up to be a lucrative fundraising year across the whole of the US private equity industry. Firms combined to raise more than $100 billion for new vehicles during the first half of the year, according to PitchBook's
latest US PE Breakdown
. Vista's effort on its own will give that total a healthy bump, and expected mega-fund closures from firms like
Blackstone
and
Warburg Pincus
in the coming months would take it even higher.
In fact, Vista's $16 billion fund isn't even the first vehicle the firm closed this year. In July, it announced an $850 million close for its second Endeavor fund, which Vista uses to back high-growth enterprise software companies with less than $30 million in annual revenue.
The firm will likely deploy its new flagship fund on much larger investments. Already, Vista has completed a quartet of software deals in 2019 worth $1 billion or more: It took
Apptio
private for $1.94 billion, took
Mindbody
private for $1.9 billion, bought a majority stake in
Quick Base
for a reported $1 billion and teamed with
TA Associates
to back
Aptean
in another move reportedly worth an even $1 billion. Vista also made headlines this year when co-founder Robert Smith pledged to pay off the student debt of
the entire 2019 graduating class
at Morehouse College in Atlanta.
It was a bold stroke from an investor who's helped reshape the perception of what industries private equity firms can invest in. And Smith's coffers are now better stocked than ever to pursue the sort of software deals that have fueled his firm's rise.
Related read: For Vista Equity Partners, a narrow focus yields vast returns