Big Things
11 big things: Slack's S-1 & Uber's shrinking expectations
April 28, 2019
At just about any other time in the history of venture capital, either Slack's or Uber's upcoming public debut might be the biggest VC exit of the year. But here in April 2019, they're just two more unicorns going public among a herd that's growing larger by the week.
OK, perhaps that's underselling Uber, which is in line to conduct one of the biggest VC-backed IPOs ever. But late last week, we learned the listing might not be as big as its investors once dreamed. And within hours of that news, Slack dropped a major filing of its own, revealing a first look at some of its key financial figures.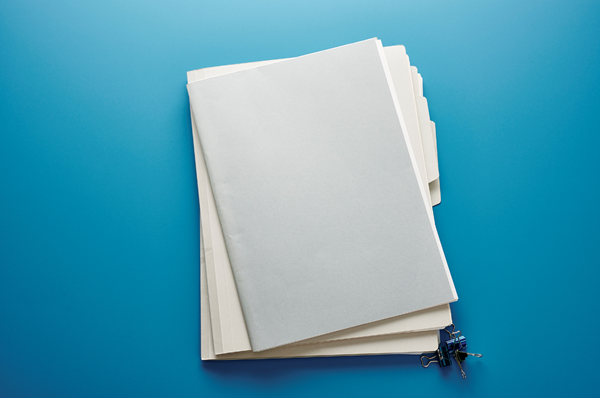 Slack and Uber taking their latest steps toward ringing the opening bell on Wall Street is one of 11 things you need to know from the past week:
1. Let's go public now, everybody's learning how
Uber updated its S-1 filing on Friday to reveal a price range of $44 to $50 per share. The company plans to sell a whopping 180 million shares, so a midpoint pricing would raise some $8.46 billion and reportedly result in a valuation somewhere in the range of $80 billion to $90 billion. That's a) A far cry from the $120 billion figure that had been floated as recently as December, and b) Potentially not that much higher than the $76 billion valuation Uber reportedly achieved with its latest round of private funding.
It's probably also bad news for the bank account of CEO Dara Khosrowshahi, who's reportedly due a nine-figure payout if Uber maintains a $120 billion public valuation for 90 straight days.
The latest filing also included some other Uber updates. One is that the business is now estimating an adjusted EBITDA loss of $847 million to $954 million for 1Q 2019, after reporting a $1.8 billion loss for all of 2018. Another new tidbit is that five different backers will offload more than 1 million shares in the listing, including SoftBank, which would bring in more than $250 million at a midpoint price.
Slack's S-1 filing also revealed some notable facts about the company's backing: Mainly, that four VC investors combine to own a majority of Slack's shares. Accel controls a 24% stake, while Andreessen Horowitz owns 13.3% of the company, Social Capital has a 10.2% holding, and SoftBank maintains a 7.3% interest. Recent reports have indicated that Slack's shares have traded at a $17 billion valuation on the secondary market in pre-IPO dealing; that, of course, would value Accel's stake at more than $4 billion.
What else did we learn? Slack's revenue figures reveal the sort of explosive growth you'd expect, sitting at $400.6 million for the 12 months that ended January 31, compared to $220.5 million in 2018 and $105.2 million in 2017. But the messaging company is also spending cash at a rapid rate, which means it's still losing money: $138.9 million for its fiscal 2019, about the same as last year's $140 million loss, and $146.9 million in 2017.
Slack's business model relies largely on finding new companies and customers that will shell out cash to use its product, so it's a good sign for potential investors that Slack is also reporting strong growth in paying customers. The company had 88,000 paid customers in fiscal year 2019 and 575 that handed over more than $100,000, increases from 37,000 total customers and 135 big spenders in 2017.
This section has been updated to more accurately describe Uber's estimated 1Q loss.
2. Drive my car
Ford this week became the latest major corporation to
pump cash into Rivian
, a maker of electric trucks and SUVs that hopes to someday rival Tesla. Ford's $500 million investment came just two months after Rivian raised $700 million from Amazon at a reported $4 billion valuation. In other auto news, Faraday Future spinout Canoo is reportedly seeking $200 million in new funding, while Getaround has agreed to buy Drivy for $300 million in a peer-to-peer car-sharing merger.
3. Permian hostilities
In what one industry analyst
described as
"a very bad idea," Occidental Petroleum announced a hostile takeover bid this week for Anadarko Petroleum, a deal that would allow Occidental to further consolidate a host of holdings in the Permian Basin, the stretch of West Texas and southeastern New Mexico that's largely powered America's recent oil boom. The proposal comes less than two weeks after Anadarko agreed to sell itself to Chevron, choosing the industry giant's bid over a competing offer from—you guessed it—Occidental.
4. Meat market
Two days after Beyond Meat filed for a unicorn IPO that's expected to occur next week, Tyson Foods sold its stake in the alternative protein company. The reason, it seems, was essentially fears of corporate subterfuge: After Tyson announced plans to create its own plant-based meat alternatives, Beyond Meat reportedly tried to prevent the company's representative from attending board meetings. Which led to some tension. Tyson is said to have owned a 6.5% stake before the exit.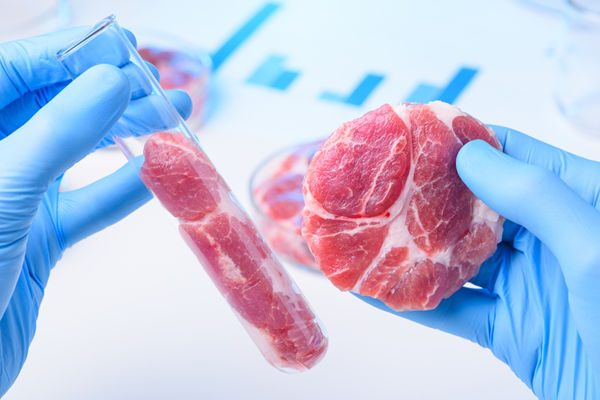 5. Happy holidays
On Monday, Pax Labs—a cannabis tech company and maker of vaporizers that was once the parent of Juul—unveiled a new round of funding at a $1.7 billion valuation. The amount of said funding: $420 million. The date it was announced: April 22, or two days after April 20 (aka 4/20). Get it? Do you get it?
6. Vested interest
In the weeks after he was first connected to a widespread college admissions bribery scandal, things haven't gotten better for now-former TPG Capital executive Bill McGlashan. In one new twist of the saga this week, it appears TPG will strip McGlashan of his vested and unvested interests in the firm's funds, which include stakes in Uber and Airbnb, per Axios. And in another development, a TPG investigation reportedly found that McGlashan had previously allowed William Singer—the alleged mastermind of the bribery scheme—to pitch investment ideas to TPG.
7. Unicorn foals
Edtech startup Coursera collected $103 million in VC this week at a valuation of more than $1 billion, and fleet logistics business KeepTruckin hauled in $149 million at a $1.25 billion valuation. Reports emerged that another company could soon become a unicorn, too: TheRealReal, an online luxury item retailer authorized a funding that could value it at $1.06 billion.
8. Meeker madness
Mary Meeker and the rest of the old Kleiner Perkins growth team have reportedly raised $1.25 billion for the first fund at their new shop, called Bond Capital. News of the vehicle emerged the same week as a
Fortune investigation
into Kleiner's fall from the VC elite—not to mention
Kleiner's response
to said investigation.
9. Transpacificism
The flood of VC-backed IPOs on Wall Street is drawing companies from an ocean away. Within the span of 24 hours earlier this week,
four startups from China
either filed for or set terms for upcoming offerings on Wall Street. The biggest name is probably Luckin Coffee, which reportedly plans to raise up to $800 million by going public. But don't sleep on aptly named So-Young International, the operator of a marketplace for plastic surgery.
10. The uncanny valley
Magic Leap raised another $280 million on Friday to continue developing its augmented reality tech, adding to a pile of cash that already totaled well over $2 billion. A much smaller startup called Synthesia brought in $3 million in funding this week, and its product may be even eerier than Magic Leap's: The company's AI-powered video software can make David Beckham
speak nine languages
.
11. Paranoid Laundroid
You might see a startup building laundry-folding robots it planned to sell for $16,000 apiece and think: How could such a sensible product ever fail? But alas, Seven Dreamers, the maker of the star-crossed Laundroid device, filed for bankruptcy this week. And so our dreams of a folding-free future must yet again be postponed.