Autotech
Ford pumps $500M into Rivian, reveals plans for new electric vehicle
April 24, 2019
View comments

(2)
Rivian
, a Michigan-based manufacturer of electric SUVs and pickup trucks, announced Wednesday that it has secured a $500 million equity investment from
Ford Motor Company
. Often touted as a prospective challenger to
Tesla
, the news comes after Rivian showcased its all-electric R1T pickup and R1S SUV at the Los Angeles Auto Show last fall. Ford's president of global operations, Joe Hinrichs, will join Rivian's board of directors as part of the deal.
Founded in 2009 by current CEO RJ Scaringe, Rivian picked up a $700 million funding led by
Amazon
in February, with a Reuters report at the time indicating that the company's valuation could be as much as $4 billion.
After more than a century of being one of the biggest automakers globally, Ford meanwhile announced its decision last year to phase out most of its traditional sedans in North America and instead focus on vehicles including trucks and those used for commercial use. It may not come as a surprise then that the midwestern auto giant has also recently expanded its reach into non-traditional mobility options in order to maintain profitability and stay relevant.
So what can a 116-year-old car manufacturer gain from pumping millions of dollars into a buzzy startup that has yet to begin production of its conceptualized designs?
The answer lies in Rivian's "skateboard" platform—a flexible chassis that's said to function as a vehicle's foundation, holding a battery pack, drive units, suspension and other related systems. As part of the deal, the companies have announced that Rivian's skateboarding platform will help facilitate the development of a new electric vehicle for Ford's portfolio. The collaboration will be in addition to Ford's previously announced $11 billion electric vehicle investment, which includes a Mustang-inspired crossover and a zero-emissions version of the F-150 pickup. The partnership will also help Rivian access "Ford's industrial expertise and resources," according to Ford President and CEO Jim Hackett.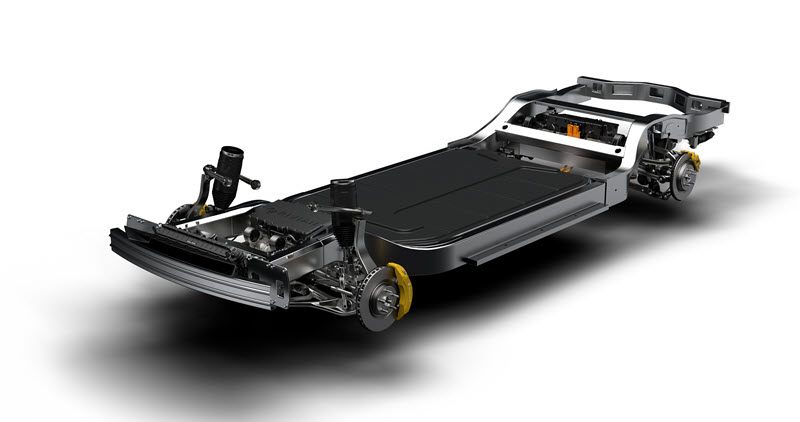 The deal with Rivian continues an investment spree for Ford, which has recently added some notable mobility businesses to its portfolio. Last November, Ford acquired
Spin
, one of the first providers of bikesharing services in the US. The San Francisco-based company has since shifted its focus to dockless electric scooters and currently operates in more than 50 markets across the US. In 2017, the automaker announced a $1 billion investment in
Argo AI
to develop a virtual driver system for self-driving cars by 2021. Ford has also partnered with the now publicly-traded
Lyft
to work on autonomous vehicle technology. And last year, reports emerged that Ford was planning to spend $4 billion over the next five years on a separate autonomous vehicles business.
Meanwhile, as the tech world awaits a bigger eye-catching move by Elon Musk regarding Tesla's highly anticipated electric truck,
one of his latest tweets
included an announcement about his company's plans "to develop a quiet, electric leafblower."
Featured image courtesy of Rivian's press kit.
Related read: Six big things: Do Amazonians dream of electric trucks?