Big Things
Six big things: Do Amazonians dream of electric trucks?
February 14, 2019
Over the past decade,
Tesla
has used some stellar technology and its mostly sterling brand to establish itself as a leader in the realm of electric cars. A startup called
Rivian
hopes to do the same thing for electric pickup trucks. And reports emerged this week that the company might soon have a pair of powerful new backers.
Those would be
Amazon
and
GM
, which are said to be nearing an investment in Rivian that would value the Detroit-area business somewhere between $1 billion and $2 billion. There are obvious potential benefits for both investors, one of which was perhaps the dominant American company of the 20th century and the other of which is well on its way to accomplishing the same feat for the 21st.
For GM, a partnership with Rivian could mean the chance to beat some of its other automaking rivals to market with an electric pickup, a move that could be worth billions of dollars. While the vast majority of current hybrids on the market are smaller four-doors, trucks and SUVs generally generate more cash for Detroit's heavyweights. And for Amazon, electric cars with larger carrying capacities could be ideal vehicles for a low-emission, low-maintenance delivery fleet.
Perhaps Amazon has larger autonomous transportation plans, too, considering the company participated in a $530 million funding for self-driving car startup
Aurora
earlier this month. And its investment in Rivian wasn't the only instance of Amazon dipping its toe into the VC river this week, which is one of six big things to know from the past week:
1. Here come the corporates
In addition to its potential deal with Rivian and GM, Amazon also announced plans this week to buy VC-backed wifi startup
Eero
, paving the way for Amazon-powered routers (and for the company to have even more access to everything you're doing online). Another corporate behemoth,
Johnson & Johnson
, lined up a major VC exit of its own this week, agreeing to buy robotic surgery startup
Auris Health
for at least $3.4 billion.
2. Delivery dollars
DoorDash
is in the process of raising $500 million at a valuation between $6 billion and $7 billion, per The Wall Street Journal, a stunning figure considering the company first joined the unicorn club less than a year ago. You know who's really happy about that news? Investors like
Sequoia
, which led a Series A that valued DoorDash at a mere $72 million back in 2014, not to mention firms like
Khosla Ventures
and
CRV
, which have backed the business even longer.
3. Autonomous transit
Where to begin? With
SoftBank
, I suppose, which invested $940 million this week in
Nuro
, a startup developing robotic vehicles for autonomous deliveries.
TuSimple
, which makes autonomous trucks (we're talking 18-wheelers, not pickups), reportedly joined the unicorn club this week with a $95 million funding. And
May Mobility
, a smaller business with a network of autonomous transit shuttles in the Midwest, brought in $22 million in new VC.
4. Non-autonomous transit
SoftBank was also at the center of another logistics deal this week, with the company reportedly in talks to lead a $500 million investment in
Flexport
, a freight forwarding company. In the ridesharing realm,
Lyft
hired Michelle DeBella away from
Uber
, where she'd been global head of internal audit. Was there scooter news? There was scooter news.
Lime
's ongoing battle to put its transportation toys on the streets of San Francisco took another turn, as the company reportedly lost an appeal to operate in the city for now but was told it may be allowed to at a later date.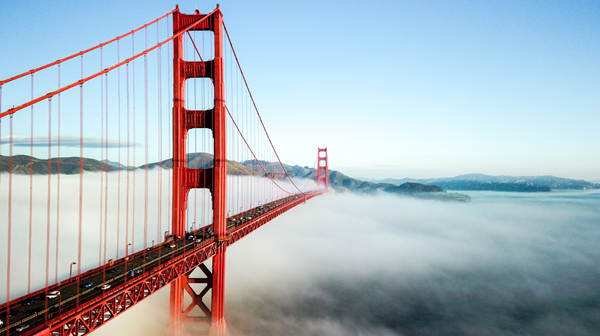 5. Didi drama
Ridehailing giants like Uber and
Didi Chuxing
have made no bones about emphasizing growth over profits. But were they expecting losses quite like this? A few months after Uber self-reported a net loss of $939 million during 3Q 2018, Chinese media revealed that Didi lost 10.9 billion yuan (about $1.6 billion) during 2018. So that's where all that VC is going.
6. Pedaling and peddling
Peloton
has no plans to be left behind in the great unicorn IPO race of 2019: Reports emerged this week that the $4.15 billion stationary bike startup is interviewing banks for a listing that could occur in 2H. In Singapore, a company more concerned with gowns than gears came very close to achieving unicorn status itself, as fashion ecommerce startup
Zilingo
banked $226 million in funding at a reported valuation of $970 million.