There was a lawsuit. There was a hack. There were boycotts. There were ties to a dangerous, hate-fueled website that's been linked to a series of horrific civilian massacres.
This week, several prominent startups made headlines for all the wrong reasons.
The past few days were full of controversy for a quartet of companies that have combined to raise hundreds of millions in VC and PE backing—and that's one of 11 things you need to know from the past week: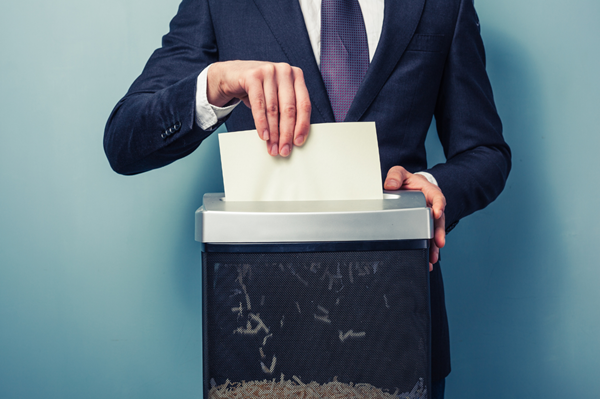 1. Bad news
We'll start with the lawsuit. It involves Kik, a social media startup that raised $100 million in a 2017 initial coin offering for a token called Kin. In June, the SEC
filed suit
accusing the Canadian company of conducting an illegal securities offering to help stave off insolvency; this week, Kik volleyed back with
a lengthy response
accusing the regulator of "repeatedly twist[ing] the facts" in its accusations.
The heart of the issue, it seems, is what exactly constitutes a security. Was the Kin token designed as an investment opportunity requiring federal oversight, as the SEC claims, or was it simply a new way to engage users in Kik's suite of offerings? But Kik also takes issue with other parts of the suit, including its depiction of the company's finances. The case could be a bellwether for how ICOs are received in the future.
This week's hack involved StockX, the operator of a marketplace for authenticated sneakers and other designer apparel that was
valued at $1.1 billion
with a $110 million Series C in June. The company confirmed a data breach that exposed a wide swath of customer data including passwords, real names and shoe sizes.
That in itself, perhaps, isn't so controversial. The fact that it appears StockX initially tried to hide the hack from its users, though, is a bit more worrisome. When StockX first sent out an email to those whose personal information was exposed, it chalked up the need to reset their passwords to "system updates," according
to TechCrunch
. Meanwhile, someone on the so-called dark web is reportedly selling access to more than 6.8 million records from StockX for $300.
Then there were the boycotts that embroiled SoulCycle and Equinox Fitness, which have raised capital from PE firms Leonard Green & Partners and L Catterton. More importantly, though, the gym brands are also backed by a real estate company led by billionaire Stephen Ross, who last week hosted a fundraiser for Donald Trump's 2020 presidential campaign that drew the ire of fitness buffs across America. SoulCycle and Equinox were reportedly swamped with cancellations and condemnations, despite both companies publicly stating they didn't support the fundraiser.
And the most tragic news of the week sparked debate about Cloudflare, a website infrastructure and security company. Until very recently, the business provided services that helped keep 8chan, a message board long maligned for fostering hate speech and extremist violence, up and running. Last weekend, the gunman who murdered 22 people at a Walmart in El Paso, TX, is believed to have posted on 8chan giving advance notice of the terrorist act, becoming at least the third such shooter to do so this year. In response, Cloudflare severed its connection to the site.
The implications for venture capital are at the very bottom of a long list of concerns related to the nightmare in El Paso. But Cloudflare is a $1.8 billion company that's raised about $400 million in prior VC funding and is said to be planning an IPO for later this year; continuing to have its name linked to 8chan was likely the last thing the company wanted as it prepares to go public.
Our thoughts go out to the victims, friends, family members, first responders and others affected by last weekend's heartbreaking events in El Paso and Dayton, OH. It's hard to know what to say, other than that it sure seems like there are steps the US could take to decrease the likelihood of such tragedies happening again and again and again.
2. Uber vs. Lyft
Uber stunned Wall Street this week by reporting
a $5.2 billion loss
for 2Q. About $3.9 billion of that was one-time expenses related to the company's IPO, but it was still enough to send Uber's stock price plunging to its lowest level in months. Longtime rival Lyft reported more promising 2Q earnings this week, leading to a stock spike of more than 8% in early Thursday trading, up to more than $65 per share. But by Friday that figure was back down below $60, with Uber's struggles seeming to drive a surge in ridehailing pessimism. Both companies are still searching for public-market momentum in the wake of 1H IPOs.
3. Read all about it
Newspaper conglomerate Gannett agreed this week to sell itself to New Media Investment for
a reported $1.4 billion
, bringing USA Today, The Indianapolis Star, the Tennessean and more than 200 other newspapers under the management of Fortress Investment Group, which is owned by SoftBank. TPG Capital, meanwhile, is reportedly considering a $1.5 billion sale of Vice Media, which would be a major markdown from the $5.7 billion valuation Vice attained in 2017. In addition to newspapers and online media, there was a news app, too: SmartNews, a company that operates an AI-powered app for users in the US and Japan, raised $28 million this week at a $1.1 billion valuation.
4. Long-awaited mergers
After much hemming and hawing from Carl Icahn and others, Occidental Petroleum this week finalized its $38 billion takeover of rival Anadarko Petroleum after 99% of Anadarko shareholders approved the deal. In another transaction many months in the making, semiconductor company Broadcom agreed late Thursday to buy the enterprise cybersecurity business of Symantec for $10.7 billion, making lemonade out of the lemons that were left when Broadcom and Symantec abandoned discussions last month for a much larger merger.
5. Mallrats
A trio of companies working to improve the business of shopping were involved in major deals this week. Ibotta, a Denver-based startup building a coupon and cash-back app for in-store shoppers, raised an unspecified amount of cash that it said came with a $1 billion valuation. Swedish payments company Klarna
collected $460 million
to become the second most valuable VC-backed business in all of Europe. And Celect, a creator of predictive shopping analytics that had been backed by In-Q-Tel, the venture arm of the CIA, sold itself to Nike this week.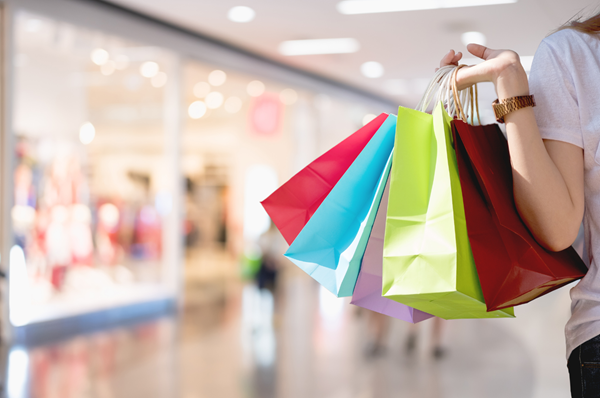 6. Twitterati
You probably best know Dick Costolo and Adam Bain from their time in Twitter's C-suite. Now, the ex-CEO and ex-COO of the social media company are back with a new venture called 01 Advisors, which plans to provide both advisory services and outside capital to startups, according to Axios. The firm already raised $135 million for a debut fund that has a $200 million target, per an SEC filing.
7. The wheels on the bus
Proterra is a California-based company building electric transit buses for cities in the US and Canada; the startup is now raising up to $75 million at what could be a unicorn valuation, according to a report this week from Forbes. FlixMobility, meanwhile, is a German company that offers cross-border bus services throughout much of Europe and part of the US; this week, it added onto an ongoing Series F that values the business at more than $2 billion, per TechCrunch.
8. The wheels on the plane
Wheels Up, which operates a membership-based platform for private air travel, completed a $128 million funding on Friday, tacking onto the hundreds of millions of VC backing the company has already raised and taking its valuation to an estimated $1.1 billion. Earlier this year, Wheels Up acquired fellow private aviation specialist Travel Management Company, giving it a fleet of nearly 120 aircraft; Wheels Up's backers include NEA and T. Rowe Price.
9. PE's software exits
As private equity firms focus more and more on the software space, you can expect more and more weeks like this one. Francisco Partners revealed plans to sell ClickSoftware to Salesforce for $1.35 billion, barely four years after Francisco Partners paid $438 million for the business. Tech specialist Thoma Bravo lined up a major exit of its own, inking a deal to sell iPipeline to Roper Technologies for $1.63 billion. And Mastercard agreed this week to buy the corporate services business of European payments company Nets for €2.85 billion (about $3.2 billion), less than two years after Hellman & Friedman led a takeover of Nets for a reported $5.3 billion.
10. Competition
Is imitation really the sincerest form of flattery? You could ask GoWork, an India-based co-working startup that raised a reported $53 million in debt funding this week. The name and the business plan probably sound familiar to WeWork. Or you could ask Ramp Financial, which this week reportedly raised $7 million to offer corporate credit cards for other startups—the same business model that's taken Brex to a $2.6 billion valuation.
11. Dadi & Didi
In 2019, fertility startups are making waves in Silicon Valley. This week's example came in the form of Dadi, a male fertility startup that closed on $5 million in funding to support its sperm-testing and -freezing services. A company with a very similar name but very different goals was also in the news this week: Chinese ridehailing goliath Didi Chuxing, which announced plans to spin off its autonomous driving operations into their own business.