Retail
It's legit: StockX hits $1B valuation amid VC's hunt for authentic apparel
June 26, 2019
Are these Air Jordans the real deal? Did Gucci actually make that
Gucci
handbag? For a Detroit-based startup called
StockX
, those are now billion-dollar questions.
The company has unveiled $110 million in Series C funding at a valuation of more than $1 billion, the latest sign of VC's interest in the moneymaking potential of businesses that authenticate designer apparel for the secondhand marketplace.
DST Global
,
General Atlantic
and
GGV Capital
led the new funding for StockX, while
GV
and
Battery Ventures
both added on to their existing investments in the business.
StockX had last raised venture capital in September, when it brought in $44 million at a $170 million valuation—making for a valuation step-up of more than 6x in about nine months. It's now collected around $160 million in total VC financing.
Founded in 2016, the startup fulfills two primary functions: It operates a marketplace where users can buy and sell luxury shoes, watches and other apparel, and it employs teams of experts to make sure all the items sold on that marketplace are authentic, analyzing everything from the stitching to the scent. StockX has proven quite popular, turning into a hub for users to make deals with a high degree of confidence in a world often plagued by counterfeits. It's essentially a pseudo stock market for sneakerheads.
​​​​​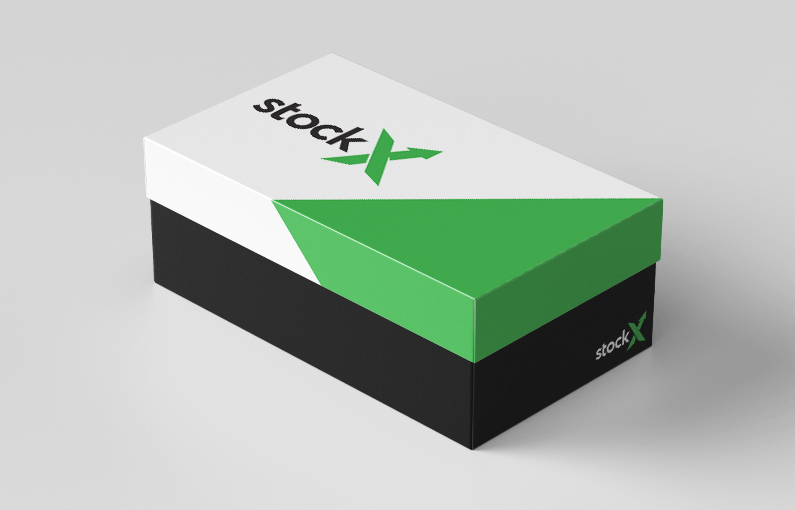 And it's not the only business using that sort of mission to attract plenty of interest from Silicon Valley. Another startup called
GOAT
is doing almost the same thing, but with a slightly narrower focus: Its marketplace and services are geared toward just athletic and lifestyle shoes, rather than roping in watches, clothes and other luxury apparel as well.
Founded in 2015 and based in Southern California, GOAT has raised nearly $200 million in private backing, including a $100 million investment from
Foot Locker
in February at a reported valuation of more than $550 million. Its list of VC investors includes
Accel
,
Index Ventures
,
Matrix Partners
and
Upfront Ventures
.
The two startups present an interesting combination of digital and analog. Both are tech companies reliant on auction, payments and security software, but their business models are also firmly rooted in the physical world: Touch, sight and smell are all important parts of StockX and GOAT's authentication processes. For most of the internet's history, the remoteness of the medium and the risk of fraud has had a chilling effect on certain kinds of ecommerce. StockX and GOAT (as well as their VC backers) think they have the right mix to heat the market up.
On Wall Street, meanwhile, this week is scheduled to bring another major event in the world of making sure luxury apparel is authentic.
The RealReal
is reportedly scheduled to go public Thursday in a move that could value the company at about $1.5 billion, with the Bay Area business set to join a flood of other VC-backed unicorns that have conducted IPOs in 2Q. The RealReal runs an online marketplace for high-end consigned goods of all kinds, including clothing, jewelry, art and home décor. It's also begun to open a few physical locations, joining in on the trend of successful ecommerce companies branching into the world of brick and mortar.
Before filing for its IPO, The RealReal had raised over $330 million in total VC backing, with a steadily escalating valuation that eventually reached $1.05 billion just a few months ago, in March. Several different VC and growth firms own substantial holdings in the business, led by
Great Hill Partners
(14.7% pre-IPO stake),
Canaan
(13%) and
PWP Growth Equity
(11%).
Perhaps companies like StockX, GOAT and The RealReal are an inevitable byproduct of the shifting tides of the retail industry. Consumers used to buy shoes, clothes, collectibles and everything else at actual stores, where they could examine the products themselves. For much of this century, of course, a wholesale shift to online shopping has been underway, with wide-ranging side effects—such as a spate of bankruptcies from shopping-mall retailers. When you're paying thousands of dollars for shoes or a handbag sight-unseen, how do you make sure the product is what it claims to be? The answer may be middlemen who use their expertise to ensure every deal is on the up-and-up. For a nominal fee, of course.
Featured image via Vladimir Sukhachev/iStock/Getty Images Plus
Related read: An inside look at The RealReal's IPO filing