Big Things
11 big things: The VC world's mobility mania
November 17, 2019
The rise of Uber and Lyft, the development of new electric vehicle technologies and the creation of the on-demand economy have all come together to spark a renaissance in the transportation sector over the past decade. There's been an explosion of companies trying to reimagine the way humans get from Point A to Point B. And to pay for all the research, development and electric scooters—so, so many electric scooters—there's been a concurrent explosion of VC investment in the space.
Through the first nine months of 2019, investors put more than $25 billion into the industry, per PitchBook data. This week, a quintet of mega-rounds nudged that figure even higher.
DoorDash is adding more money to its already well-stocked coffers. Trucking startup Convoy is now worth nearly $2.75 billion. And a Tesla rival is teaming up with a Chinese tech titan. The recent arrival of nearly $1.5 billion in new funding for mobility startups is one of 11 things you need to know from the past week: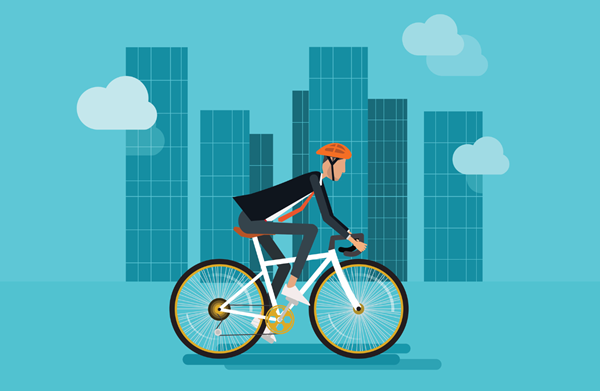 1. Deals on wheels
Each of the five aforementioned companies takes a slightly different tack. But all five are clearly reliant on using tech to tackle mobility challenges. Combined VC funding raised in the past seven days: A cool $1.45 billion.
DoorDash's new cash is coming from T. Rowe Price, according to Bloomberg, in the form of a $100 million follow-on to the $600 million round the meal delivery company announced in May. It will reportedly take DoorDash's valuation to nearly $13 billion, a slight uptick from the $12.6 billion valuation it attained in the spring.
The funding is the latest development in a frantic past 20 months at the startup, a period during which it's now raised just shy of $1.9 billion in total VC and blown past rivals Uber Eats and GrubHub in terms
of market share
. Over that same span, DoorDash's valuation has climbed from $1.4 billion to $13 billion. And in case you were wondering, yes, SoftBank is involved: The Japanese conglomerate got the crazy stretch going by leading a $535 million investment in DoorDash back in March 2018.
While DoorDash is attempting to use tech and transportation to change the way meals are delivered, Convoy is doing the same for much larger shipments. The Seattle-based startup has long been pitched as "Uber for trucking," using its platform to match available long-haul drivers with freight that needs to be shipped. This Wednesday, it unveiled by far its largest funding yet, a $400 million round that came at a nearly $2.75 billion post-money valuation.
T. Rowe Price was involved in this one, too, teaming with Al Gore's Generation Investment Management to lead the financing. Those firms join a rather eclectic list of existing investors, one that also includes Greylock Partners, Y Combinator, Jeff Bezos, Bill Gates, Bono and fellow U2 member The Edge. The new funding marks a major step up from September 2018, when Convoy last raised VC, hauling in $185 million at a $1.08 billion valuation.
Out in Buffalo, NY, a business called ACV Auctions got in on the act, raising $150 million in Series E funding to finance its wholesale vehicle marketplace, an online platform used by franchises and used-car dealers to buy and sell cars in quick-moving auctions. ACV has now raised five rounds of VC in the past four years. Over that span, its valuation has grown from $12 million to $1.5 billion, welcome news for backers like Bessemer Venture Partners and Tribeca Venture Partners.
In China, meanwhile, it was a pair of enormous tech companies pumping hundreds of millions into mobility. First, electric vehicle developer Xpeng Motors announced a $400 million Series C and a new partnership with Xiaomi, the consumer electronics powerhouse. That only adds to Xpeng's clout in the country: It already counted Alibaba among its backers. The company currently has one electric model available for sale, with a second offering set to arrive next year.
And to round things out, there was Tuhu, which raised between $300 million and $400 million this week in a round led by Tencent, according to the Nikkei Asian Review. It was Tuhu's first funding since last September, when it collected a reported $450 million at a $1.16 billion valuation in a round co-led by Tencent, The Carlyle Group and Sequoia. Tuhu operates an online platform for the auto repair market, selling tires and other parts and services via a vast network of partner stores.
These five businesses are reflective of the overall diversity in the mobility market, which in turn probably plays a role in the sector's growing popularity: With this much going on, there's something for every type of investor. (If you want more data on subsectors like ridesharing and micromobility, check out
this preview
of a recent PitchBook report on the space. PitchBook subscribers can access the
full 130-page document
.)
Here we are, more than 800 words in, and I still haven't mentioned the most exciting mobility startup that raised VC this week: That would be JetPack Aviation, which, after tackling its initial goal of building a jetpack, has now moved on to flying motorcycles. To finance these insanely cool vehicles—which I will never personally use in a million years because I would surely crash and kill myself—the company reportedly brought in a $2 million seed funding.
2. Nine-figure November
Plenty of companies not in the mobility business announced major VC rounds this week, too. That includes 1Password, a password management company that raised a $200 million Series A led by Accel, as well as Guild Education, a continuing education startup that banked $157 million to become the latest unicorn led by a woman—in this case, chief executive
and co-founder Rachel Carlson
. Business software specialist Freshworks brought in $150 million from Sequoia, CapitalG and Accel at a $3.5 billion valuation. And biotech developer Avidity Biosciences closed out a $100 million Series C.
3. Drug dealing
Earlier in November, reports emerged that Walgreens Boots Alliance was talking about a take-private buyout with somebody. This week we learned that the somebody in question is KKR, which is reportedly negotiating a potential deal that some experts estimate could give Walgreens an enterprise value upward of $80 billion. It's a staggering sum that almost surely means a successful takeover would be the biggest LBO ever. Debate has already begun about the feasibility of arranging the debt for such a deal. The fact that we're having the conversation at all is a sign of how friendly the current environment can be to mega-deals.
4. Taylor vs. Carlyle
Taylor Swift is
feuding with The Carlyle Group
. The tiff traces to this summer, when Carlyle teamed with music mogul Scooter Braun to back a $300 million takeover of Swift's former record label. It's certainly no love story, and you hate to see sparks fly when the product of someone's life work is at stake. Swift wants to own the rights to her own songs forever and always; even in her wildest dreams she didn't think her ex-label would be so mean. And so now, she's come to deeply regret a contract she signed at the age of fifteen. She should've said no.
5. A PE president?
After much hemming and hawing, former Massachusetts governor Deval Patrick stepped down from his role as a managing director at Bain Capital this week and officially threw his hat into the ring in the battle to become the next Democratic US presidential nominee. In other ties between politics and the private markets, former US Secretary of Commerce Penny Pritzker filed paperwork with the SEC this week along with co-founder Alexa von Tobel for a $200 million debut fund from Inspired Capital that will focus on early-stage deals.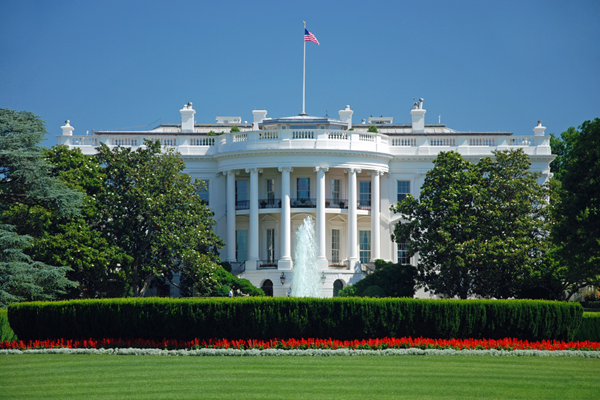 6. Madam, I'm not Adam
In the same week that WeWork told investors it lost $1.25 billion in 3Q, a separate report from The Wall Street Journal indicated that the co-working company has spoken to T-Mobile chief executive John Legere about coming aboard as its new CEO. On Friday, though, CNBC published a new report stating flat-out that Legere will not follow in Adam Neumann's footsteps. Which in at least one respect is too bad: WeWork probably could have counted on a former leader of a wireless empire to make sure its phone booths aren't
drowning in formaldehyde
.
7. Burgers & beers
Industry behemoth AB InBev agreed this week to buy out the 68.8% stake that it didn't already own in Craft Brew Alliance, valuing the network of US craft breweries at $321 million and furthering its consolidation of all things beer. In M&A news related to eating and drinking, Prosus (a Naspers subsidiary) entered a new hostile bid to buy Just Eat, a British food delivery business that has an existing agreement to merge with rival Takeaway.com. It was the second public approach from Prosus—as well as the second time Just Eat promptly advised its shareholders to reject the bid.
8. Kitchen competition
Last week,
we discussed
Travis Kalanick and his new venture CloudKitchens, which runs shared kitchens used by food delivery companies. This week, some of his former employees were up to something very similar: Virtual Kitchen, another kitchen rental business co-founded by two ex-Uber workers, officially announced its Series A, a $15 million round co-led by Andreessen Horowitz at a $51 million valuation.
9. Record raisers
Norwest Venture Partners, one of the oldest firms in Silicon Valley, closed its latest vehicle this week
on $2 billion
, the most cash it's ever pulled in for a single fund. Growth investor Insight Partners is reportedly eyeing a record fund of its own, having established a $7.25 billion target for its next flagship effort. And Primavera Capital closed its third fund this week on $3.4 billion, according to Private Equity International, topping a $1.9 billion predecessor as the Chinese firm's biggest vehicle yet.
10. Continental commitments
Two of the biggest buyout firms in Europe wrapped up vehicles this week focused on conducting smaller minority investments. First, Luxembourg-based CVC Capital Partners closed its second growth fund on $1.6 billion, a pile of capital the firm will deploy around the world. And Sweden's EQT concluded fundraising for its second EQT Ventures vehicle with commitments of €660 million (about $726 million); it plans to invest the fund across Europe and the US.
11. Q it up
"Fortnite" creator Epic Games agreed this week to acquire Quixel, the creator of some genuinely cool software used to import thousands of different visuals, textures and backgrounds into video games. Epic Games apparently plans to incorporate Quixel's assets and services into the Unreal Engine, its highly popular tool for game creation. Also in the news was Quinn, an audio erotica site that officially launched this week amid an ongoing podcast boom. The startup's founder has a name that's surely familiar to many in the VC world: It's Caroline Spiegel, the 22-year-old sister of Snap founder Evan Spiegel. We'll find out in the coming years if unicorns run in the family.