Big Things
12 big things: IPOs, SoftBank and more with a unicorn CEO
November 10, 2019
During any sane time, the IPO of a unicorn backed by SoftBank's Vision Fund that's developing new ways to plumb the depths of our DNA in a quest to cure cancer might have garnered some major headlines. This September, though, was decidedly insane for the VC world.
For the past five months, a seemingly unending procession of billion-dollar companies had been going public, including already famous names like Uber, Lyft and Slack. Then WeWork happened. It meant much of Silicon Valley's attention seemed to be elsewhere on September 12, when 10x Genomics debuted on the Nasdaq and saw its stock spike nearly 50%.
Flying under the radar was just fine with 10x co-founder and chief executive Serge Saxonov, a PhD and one-time first employee at 23andMe who's spent the past seven years raising hundreds of millions of VC dollars while building an emerging biotech power. This week, a couple hours after 10x released its first earnings report as a public entity, I spoke to Saxonov about the IPO, the Vision Fund and his company's grand ambitions.
10x Genomics thinks that the "century of biology" has begun, and that's one of 12 things you need to know from the past week: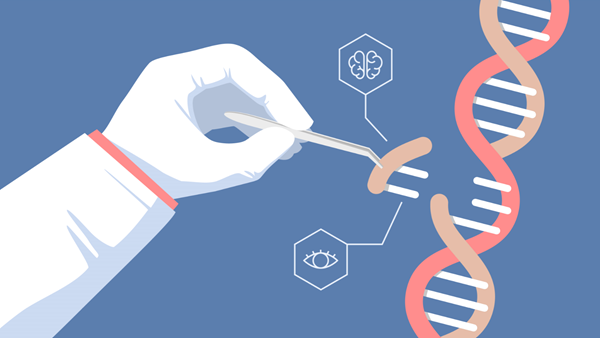 1. Talking 10x
​​​The unicorn parade has been one of the defining stories of the year in VC. In recent years, a whole cohort of highly valuable companies had stretched the industry's limits by staying private for unprecedented periods of time. In 2019, they all seemed to decide at once that the time was right to go public.
Saxonov, though, didn't necessarily feel like part of a cohort. He kept tabs on Uber and Slack and all the rest, of course. But the wider market—and all the media attention it sucked up—was far from the front of his mind.
"For us, the focus was very much on ourselves," Saxonov said. "We've got our own timeline."
And while 10x's listing may not have captured the public imagination like WeWork's colorful collapse, it did draw the eyes of the people who mattered most. When the company decided to pursue an IPO, its primary motivations were to raise capital and to raise its profile. Mission accomplished on the former: The listing generated $390 million for 10x, which is based in the East Bay suburb of Pleasanton, CA. That's more than the $317.6 million in overall VC it had raised in the prior seven years.
Mission accomplished, too, on the latter. Dating back to its pre-IPO roadshow, Saxonov says he's already noticed a different perception of the business, both from potential customers and potential hires.
"It's the same company, but the way people view the company has changed really dramatically," Saxonov said. "We started from a fairly low base in terms of people's awareness. … The progression was actually visible even during the roadshow, from Day One to Day Two to Day Three, that awareness of people getting engaged with the business, asking deeper and deeper questions—that excitement was building through the process. That was interesting."
If you're not a biotech pro, you might still have some questions yourself. Companies like Uber and Slack are easy for your average Joe to understand, in no small part because your average Joe might use their services on an everyday basis. That's not the case for 10x.
For now, the company's main business is selling its high-tech Chromium machine to labs and other scientists, who use the boxy product to drill down into individual cells and DNA to conduct a wide range of experiments and tests across applications ranging from oncology to immunology to neuroscience. 10x also sells lab consumables for use in such experiments; those consumables make up the bulk of the $61.2 million in revenue the company reported for its 3Q, up 67% YoY.
That's the nuts and bolts of the business. Saxonov, as you might expect, has a more poetic explanation.
"We build tools to allow scientists to understand biology, to make discoveries," he said. "We provide instruments, hardware, chemistry, software, coming together to see things, measure things and analyze things in large quantities, because biology is really complex."
He also has enormous dreams for what those instruments can help accomplish.
"This is the century of biology," Saxonov added. "Akin to what happened last century with the information revolution or the industrial revolution, going back to the agricultural revolution, the kinds of things that are ahead of us are pretty mind-boggling."
With a pitch like that, you can see why 10x and Saxonov drew the attention of SoftBank and Masayoshi Son. The Japanese conglomerate first invested in the company in 2016, deploying its Vision Fund to participate in a $75 million Series C that valued 10x at $400 million. Two years later, SoftBank reupped as part of a $125 million Series D that came at a $1.25 billion valuation.
10x had several other prominent private backers, including Fidelity Management & Research, Foresite Capital and Venrock. But these days, the Vision Fund is on the tip of everyone's tongue—including Saxonov's.
"Just look on the front page of any newspaper," he said with a laugh. "It's hard not to see what's happening."
"What's happening," of course, is a reassessment of SoftBank's growth-at-all-costs strategy that was sparked by its disastrous investment in WeWork. This week, during SoftBank's quarterly earnings report, Son revealed the Vision Fund took a $9 billion hit in 3Q, due in no small part to its backing of the co-working company. Across the wider startup sphere, the whole affair has caused investors to reconsider the degree to which they're willing to stomach startups that are still
miles from profitability
.
10x reported a net loss of $9.6 million for 3Q, down from $15.3 million in the third quarter of 2018. While that's still some red ink, it's far less extreme than many of the other unicorns who've gone public in 2019. Saxonov said that he doesn't think the SoftBank saga has much to do with his company in particular. But he did note the fickle nature of investor tastes—and said that such changing sentiments won't have a major impact on how 10x views its future.
"The idea of losing a lot of money in building these private companies has come into fashion, and then the last few months has sort of come out of fashion. It's very much a different trajectory," he said. "At the same time, what drives this company is fundamental investment in R&D and product development. It's always our philosophy to keep investing in that, and now we have more resources from the IPO to invest in it more."
At first, public investors weren't overly enthused by 10x's initial earnings report, with shares dipping by more than 7% in early Friday trading. By the end of the day, though, they'd fully recovered, closing up nearly 1% to give 10x a market cap of $5.3 billion.
It was a bit of a one-day roller coaster, but don't expect Saxonov to sweat it. Remember, his company has its own timeline.
"The stock price is going to do what it does in the short term," Saxonov said. "What matters is the long run."
2. Purchasing power
Brookfield Asset Management closed its latest fund this week on $9 billion, taking the US private equity industry past a remarkable threshold: US buyout vehicles have now raised over $246 billion in 2019, more than
any year on record
. The past week also saw Platinum Equity top the $9 billion mark for its still-in-progress fifth buyout fund, while Canada's Altas Partners closed its latest vehicle on $3 billion and Elliott Management banked a reported $2 billion for a new buyout effort.
3. Déjà vu
Record amounts of buyout fundraising aren't the only way in which today's PE environment is beginning to resemble the heady pre-crisis days of 2007. Talk of enormous club deals is heating up, too. This week brought a report from Reuters that pharmacy behemoth Walgreens Boots Alliance has received interest from private equity firms about a take-private buyout, a deal that industry experts predict would likely be worth more than $70 billion. Talks seem to be in the earliest of stages, but their existence at all is a sign of just how big PE firms are thinking in this era of easy money.
4. The FCC's Civil War
The Federal Communications Commission made a long-awaited ruling this week on the proposed $26 billion merger of T-Mobile and Sprint, voting 3-2 to approve the deal. All three Republican commissioners were in favor, while both Democrats at the agency dissented. And they dissented with a passion. Commissioners Geoffrey Starks and Jessica Rosenworcel each authored fierce opinions arguing against the approval, accusing the FCC of "unprecedented procedural irregularities" that will lead the wireless market to devolve into a "cozy oligopoly" that would cause "clear harm to consumers." A lawsuit over the deal brought by several state attorneys general still looms, so the saga is far from over.
5. Guess who's back?
Travis Kalanick, that's who. The Wall Street Journal reported on Thursday that, back in January, the former Uber boss and his new CloudKitchens startup (which prepares meals exclusively for delivery) quietly raised $400 million from Saudi Arabia's Public Investment Fund at a $5 billion valuation, reuniting Kalanick with a backer who played a major role in fueling Uber's rise. The news came the same week that Uber's IPO share lockup period expired, which likely played a part in driving the ridehailing company's stock to a new all-time low on Wednesday.
6. Unusual IPOs
After several stops and starts, Saudi Aramco announced this week that the state-owned oil colossus is officially planning to go public on the local Saudi stock exchange. The IPO will likely value the business somewhere around $1.5 trillion, although opinions of what Aramco is actually worth seem
to vary greatly
. In France, meanwhile, national lottery operator La Française des Jeux announced the launch of its Paris IPO, a listing that could raise some €1.7 billion (about $1.9 billion) and that represents the French government's increasing preference for privatization.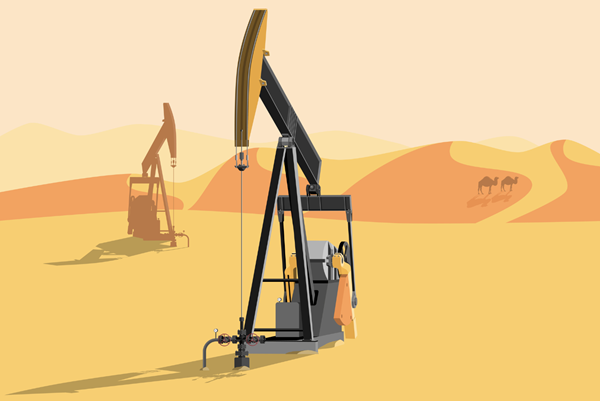 7. Spin cycle
Former fitness unicorn Peloton gave its first quarterly earnings report as a public company this week, revealing higher-than-expected revenue growth but still logging a loss of nearly $50 million. That caused shares in the business to slump more than 7%, which in turn
caused confusion
for CEO John Foley. As part of its earnings call, Peloton revealed its acquisition of stationary cycle manufacturer Tonic Fitness Technology for $47.4 million. Earlier in the week, Bloomberg reported that Peloton made another quiet purchase earlier this year, taking over tech device developer Gossamer Engineering.
8. Unicorn acquisitions
Data analytics specialist Sumo Logic was valued at $1.19 billion earlier this year; this week, the company announced the acquisition of Jask, a security operations startup that had raised over $40 million in VC of its own. In the marketing realm, Seismic, a $1 billion startup that makes sales enablement tools, purchased Percolate, another developer of sales software. VCs had valued Percolate at over $400 million back in 2015.
9. A globe-trotting barbarian
On Thursday, Reuters reported that KKR is planning to raise $15 billion for its next Asia-focused buyout fund. If the new vehicle meets that goal, it would blow past its $9.3 billion predecessor to become by far the largest PE fund ever raised in Asia by a US investor. KKR also stayed busy this week on the other side of the world,
closing its latest Europe fund on €5.8 billion
(about $6.4 billion).
10. You're hired
Hedge fund Coatue Management is busy building out its new VC unit, with Recode reporting this week that the firm has hired Caryn Marooney away from Facebook as a general partner and added both Michael Gilroy and Jamie McGurk as partners. Silicon Valley power player NEA made a major personnel move, too, bringing aboard Rick Yang as a general partner. And growth investor General Atlantic unveiled its own changes at the top this week, announcing that Anton Levy, Gabriel Caillaux and Martín Escobari will become the firm's new co-presidents.
11. Blackstone swipes right
In recent coverage of Stephen Schwarzman's
new book
, I learned that back when the Blackstone co-founder was at Yale, which at the time only admitted men, he helped overturn a rule that banned women from staying overnight in dorm rooms on campus. So it's perhaps not a total surprise that, this week, Blackstone agreed to purchase a controlling stake in MagicLab, the parent company of the popular Bumble dating app, valuing the overall business at some $3 billion. Once a matchmaker, always a matchmaker.
12. Porcine donors
There's nothing particularly unusual about the name eGenesis, which belongs to a Boston-area startup that raised $100 million in Series B funding this week. But there is something very unusual about the company's aims: As its press release announcing the round puts it, eGenesis is "committed to helping solve the global organ shortage by pioneering an alternative source of human-compatible organs." In layman's terms, the company is trying to make it safe to transplant pig kidneys into humans. Which I suppose is a noble goal that could save a lot of lives. But I have to admit that it also kinda creeps me out.