Big Things
11 big things: The winners of Uber's IPO
May 12, 2019
Uber was defined by a lot of different things during its decade as a private company. Coolness. Controversy. Travis Kalanick. Lots and lots of VC funding. Seriously, so much VC funding.
One of Uber's biggest influences on the wider world of startups, though, is how long the business remained private, serving as the de facto leader of a whole cohort of companies and transforming the VC exit landscape. Before, the industry didn't know what to make of a startup raising so much cash and staying private for so long. In fact, people have been predicting Uber was about to go public since 2014.
This week, though, at long last that moment arrived. Was it as momentous a debut as had once been predicted? It was not. But it was still pretty momentous. The arrival of Uber's endlessly awaited IPO is one of 11 things you need to know from the past week:
1. At last
Uber ultimately priced its steadily shrinking IPO at $45 per share, near the low end of its expected range, raising $8.1 billion and establishing an initial undiluted valuation of $75.5 billion. Shares in the company began trading Friday even lower, at $42 apiece; they ticked up a couple dollars during intraday trading, but ultimately closed down further still, at $41.57. It certainly wasn't the first-day pop the company hoped for. But new millionaires were minted. Kalanick and his father
crashed the floor
of the NYSE. It was all a tremendous to-do.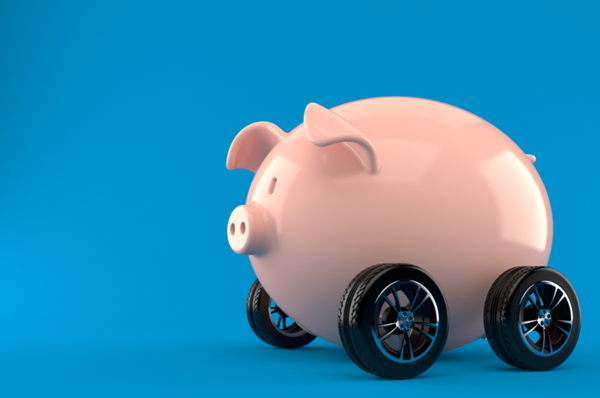 The offering brought very different levels of profits for the company's backers. The venture capital business is about making the right bets. But it's also about making those bets at the right time. And some of Uber's investors certainly placed their bets at better times than others.
The big winner is Benchmark, the firm with the
obnoxiously obscure website
whose name has been more closely associated with Uber than any other VC. It holds an 8.5% post-IPO interest in Uber after unloading nearly 6 million shares in the offering, leaving a remaining stake that, as of Friday's close, was worth about $6 billion.
And most of those billions are pure profit. Benchmark was one of Uber's earliest investors, dating back to when it led an $11 million Series A for the company more than eight years ago. According to the company's S-1 filing, the price per share in that Series A was barely 7 cents—which of course equates to an insane return at Uber's IPO price.
It's a different story for some of Uber's later backers, including those who participated in a $1.25 billion Series G about 16 months ago. In that round, the company valued its shares at $48.77 apiece—which, you might notice, is higher than Friday's closing per-share price.
At least one later entrant to the party, though, will still make out OK: That would be SoftBank, Uber's largest backer, with a 12.8% post-IPO stake. While the tech investing giant didn't take its stake in Uber until last year, the company is still set to bank
a $3 billion paper profit
on its initial $7.7 billion investment.
2. Ridehailing rivals
They didn't quite steal Uber's thunder, but several companies competing with the newly public ridehailing giant also had notable weeks. GM-backed autonomous car company Cruise reached
a $19 billion valuation
, while Israeli ridehailing startup Gett got a reported $200 million in new funding at a $1.5 billion valuation. Lyft, meanwhile, revealed in its 1Q earnings that 2019 is set to be its "peak loss year," and the company also announced a new partnership with Waymo.
3. The Permian push
With a market cap of some $230 billion, Chevron certainly could have afforded to up its bid for Anadarko Petroleum if it wanted to. But instead, the company seems to have ceded the auction for the Permian Basin powerhouse to Occidental Petroleum, as Chevron decided this week not to increase its current $33 billion bid to better compete with Occidental's $38 billion offer. Occidental's all-out effort for a takeover appears to have had its intended effect.
4. TPG time
TPG this week closed its TPG Tech Adjacencies fund on $1.6 billion, cash the firm will use to provide liquidity to founders, employees and early investors across the tech industry. TPG's growth unit, meanwhile, reportedly struck a deal to take over control of a $1 billion healthcare fund from The Abraaj Group, the latest step in the troubled firm's ongoing unraveling.
5. Faces
Harry's is concerned with keeping faces nice and smooth. This week, the maker of shaving equipment lined up
a $1.37 billion sale
to Edgewell Personal Care, a major exit for backers including Thrive Capital and Tiger Global. In more sinister news, China's Megvii (aka Face++) raised $750 million this week at a reported $4 billion valuation; the maker of facial recognition software has come under fire for the use of its products by the Chinese government to surveil the nation's Uighur population, more than a million of whom are said to currently be held in internment camps.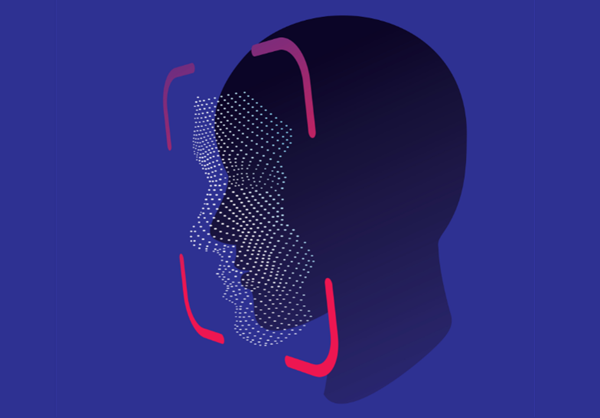 6. A bigger blessing
Did you know a group of unicorns is called a blessing? The group of billion-dollar startups welcomed multiple new members this week, as Sumo Logic and Carta both announced new nine-figure fundings. Unity Technologies was already a unicorn, but the creator of a development engine for video games experienced a major spike in its worth this week, raising $125 million at a $6.25 billion valuation.
7. Inherent vice
In its fiscal 2Q earnings report, Disney revealed that it's written down the rest of its investment in Vice Media, less than four years after The Mouse was said to have put at least $400 million into the millennial media company. In news related to vice with a lowercase "v," Boston Beer Company (the business behind Sam Adams) agreed this week to pay $300 million for Dogfish Head Brewing, a pioneer of the US craft brewing scene. A cannabis-infused beverage startup called K-Zen Beverage, meanwhile, banked $5 million in seed funding.
8. A biotech boom
Biotech startups are among the riskiest bets that VCs make. Five different companies from the sector went public this week, including
four on the same day
, with mixed results. Cortexyme, which had raised $100 million in VC, saw its stock nearly double in first-day trading, while NextCure and Milestone Pharmaceuticals saw more-modest gains. Stock in both Axcella Health and Trevi Therapeutics, meanwhile, slumped upon those companies' debuts.
9. Zayo daze
Private equity's latest mega-deal target is in the business of fiber. EQT and Digital Colony (which is affiliated with Colony Capital) agreed this week to buy Zayo, which operates a fiber network spanning more than 130,000 miles, for $35 per share. That equates to some jaw-dropping valuations: an equity value of $8.2 billion, or an estimated $14.3 billion when including debt.
10. Big bucks
How much money is enough? Blackstone has apparently decided the answer is $25 billion, reportedly establishing that figure as the hard cap for its latest mega-fund, which has already topped $20 billion in commitments. TA Associates, meanwhile, decided this week that $8.5 billion is enough cash for its purposes, conducting a close on that amount for its 13th flagship fund.
11. Ups and downs
Stock in Beyond Meat shot up near $85 per share this week in the wake of the vegan protein company's blockbuster IPO, but it came back down to earth on Thursday and Friday, closing the week at $66.22—still a lofty figure, to be sure. In other rising-and-falling news, reports emerged this week that Thyssenkrupp plans to take its elevator business public, part of a reversal in the German company's previous long-term plans that could lead to thousands of job losses.