Big Things
12 big things: Stephen Schwarzman keeps getting richer
August 25, 2019
Private equity tycoons like Blackstone's Stephen Schwarzman and Apollo Global Management's Leon Black have long moaned and groaned about what they believed were criminally low valuations for their firms' stock on the public market. In the past year or so, in an effort to pump up their share prices, the industry's biggest publicly traded players have all either formally changed their legal structure or announced plans to do so, converting from partnerships into corporations.
So far, it's looking like a profitable move. Very, very profitable.
Blackstone's stock price is up nearly 70% so far in 2019, taking the firm's market cap to nearly $60 billion, and rivals like Apollo and The Carlyle Group aren't far behind—and that's one of 12 things you need to know from the past week: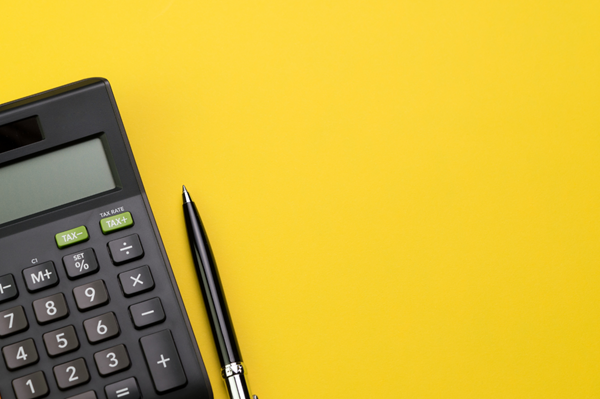 1. Public PE's very good year
The prospect of converting to C-Corp status became more appealing to private equity firms when the US enacted new legislation in 2017 lowering the corporate income tax rate from 35% to 21%. Ares Management became the first firm to take the leap, in 2018, with KKR following suit shortly thereafter. Blackstone completed the move earlier this summer, while Apollo and Carlyle have both announced their intent to do the same in the coming months.
As
PitchBook's analysts
have
previously written
, a major reason for the conversions is to reduce the opacity of these buyout firms' financials, making them easier for the average investor to understand. Becoming corporations also opens up their stocks to public indices and mutual funds, exposing them to a whole new class of shareholders.
There was much initial speculation about what (if any) impact the switch would have. And while it's surely not the only reason that private equity stocks are booming this year, the link is difficult to ignore.
While worries of a recession have lately begun to proliferate, the S&P 500 is still up nearly 14% so far in 2019, a very healthy figure. But private equity firms are even healthier. Stock in Blackstone ended 2018 trading at $28.76 per share; it closed Friday at $48.81, a year-to-date increase of 69.7%. Ares, the firm that began the C-Corp trend, has seen its stock climb by 61.2% during 2019. Apollo is up 52.9%, Carlyle is up 47.1% and shares in KKR have risen 31.7%.
If an intrepid investor had split $10,000 equally among the five stocks at the beginning of 2019, those shares would now be worth more than $15,000. It's a pretty decent ROI in less than eight months.
Another potential reason investors have grown more bullish on names like Apollo and Blackstone is that the firms are continuing to grow and diversify away from traditional buyout investments. These days, a majority of Apollo's $300 billion-plus in AUM is wrapped up in its credit unit, rather than its private equity operations. Blackstone, meanwhile, increased its AUM by 24% from the middle of 2018 to the end of 1H 2019; combined, its real estate and credit holdings account for well over 50% of that total. In particular, Blackstone's real estate AUM has grown by more than $30 billion YoY.
We often still think of these investors as buyout firms, but there's less accuracy in that description than ever before. More and more, they're becoming financial goliaths with tendrils snaking into every sector of the economy.
And for shareholders, the result has been a very promising first two-thirds of the year. As if the $568 million in total compensation that Stephen Schwarzman took home last year wasn't enough.
2. A strange Vision
SoftBank is planning to lend as much as $15 billion to chief executive Masayoshi Son and as much as $5 billion more to other employees for those staffers to use for the purchase of stakes in the Japanese company's second Vision Fund, according to The Wall Street Journal. It's an unusual bit of self-dealing that will leave SoftBank highly exposed on the investments the planned $108 billion vehicle eventually makes. With existing plans to contribute another $38 billion of its own capital to the pool, it appears the cornerstone backer of the follow-up Vision Fund will be none other than SoftBank itself.
3. WeWork rivals
The week after WeWork's IPO filing got me and everyone else
all worked up
, two companies that hope to challenge the co-working giant raised significant amounts of cash. Knotel—which, like WeWork, is based in New York—
brought in $400 million
at an estimated unicorn valuation in a round led by Wafra, an affiliate of the Kuwaiti government. A day later, a startup called Industrious got in on the co-working craze, banking $80 million from investors including the Equinox luxury fitness chain.
4. Apollo's TV dreams
Earlier this year, Apollo Global Management acquired more than a dozen local TV stations in the US from Cox Media in a move reportedly valued at about $3 billion. Around the same time, the firm reportedly lost to EW Scripps and Tegna in a bidding war for another group of stations. But Apollo isn't the sort to sit around and lick its wounds; instead, it's reportedly decided to make a play for Tegna itself, with reports emerging this week of Apollo's ongoing efforts to acquire the company and its 51 stations in what would be another multibillion-dollar deal. A PE-backed TV empire could be in development.
5. Bad habits
Controversial e-cigarette maker Juul Labs added to its massive pile of funding this week, reportedly bringing in $325 million in a mix of debt and equity. Another major vice-related move occurred across the pond, in the UK, where billionaire-backed Chinese investment group CK Asset Holdings agreed to acquire Greene King and its chain of pubs, restaurants and hotels
for £2.7 billion
(about $3.3 billion).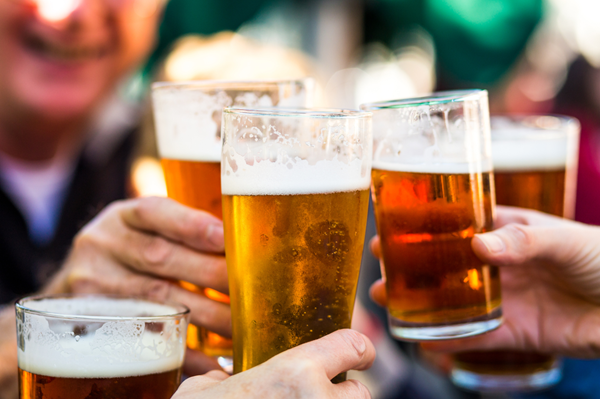 6. Eyes on the East
When KKR sees an opportunity, the firm apparently doesn't sit around twiddling its thumbs. After one of the PE giant's co-presidents called Asia the firm's "first priority" earlier this year, KKR has reportedly begun preparing to
launch its latest fund
in the region, according to Buyouts, even though it's been barely two years since the firm banked $9.3 billion for its prior Asia fund. Another investor had a similar idea this week: Vulcan Capital, a firm founded by the late Paul Allen, announced plans to open an office in Singapore and pledged $100 million toward VC deals in Southeast Asia.
7. Hands-free investing
Investor interest in autonomous driving technology doesn't seem like it will be cooling off anytime soon. PlusAI, which is developing self-driving tech for trucks, is close to finalizing a $200 million round at a valuation of more than $1 billion, per Bloomberg. Meanwhile, San Francisco's Starship Technologies, which is building delivery robots that will travel on sidewalks, collected $40 million in Series A funding this week, bringing its total VC financing to $85 million. And DoorDash made its latest acquisition, taking over autonomous driving startup Scotty Labs from a group of VCs.
8. Jumping jobs
Another specialist in self-driving tech was on the move this week in the form of Stuart Bowers, a former Tesla executive who's joined Greylock Partners as an executive in residence. In the world of private equity, Blackstone and Carlyle both made major personnel additions this week, with Blackstone adding Ram Jagannath as a senior managing director and Carlyle choosing Bruce Larson as its new HR chief. Jagannath, for what it's worth, previously spent a dozen years at Carlyle.
9. Fintech fundings
Root Insurance got a busy week in fintech going on Monday, when the Ohio-based car insurance company was valued at a reported $3.65 billion with a $350 million round. Better.com, which operates a mortgage platform for homeowners, raised $160 million of its own, per Fortune. And California's Tala, which operates a platform that offers loans to users in emerging markets, raised $110 million from names like PayPal Ventures and GGV Capital, with reported plans to use the capital to expand into India.
10. Starting small
We generally stick to the biggest deals in this newsletter, but a couple smaller VC targets from the past week caught my eye. One was Homeis, which is building a social media platform designed specifically for immigrants; the company, which was founded by former media executives, raised $12 million this week. Another buzzy deal was the reported $7.5 million seed funding pulled in this week by a startup called Tandem, a recent Y Combinator standout. Andreessen Horowitz is said to have beat out several other top firms to lead the round.
11. Pigs and pets
My boss, who is the father of two toddlers, was quite excited by Thursday's news that Hasbro agreed to pay £3.3 billion (about $4 billion) to acquire Entertainment One, the media company behind the Peppa Pig brand. Afterward, though, eOne's stock price climbed even higher than what Hasbro offered, suggesting there could be some drama to come. In another high-priced merger from the past seven days, Bayer continued its slate of divestitures with an agreement to sell its veterinary drugs unit to Elanco Animal Health in a $7.6 billion deal.
12. Forever young
Nobody is a huge fan of aging, but most of us have accepted it as an inevitable fact of life. Not billionaire businessman Jim Mellon: Instead, he founded a pharmaceutical company to create various anti-aging and human longevity products. Dubbed Juvenescence, the startup closed a $100 million Series B at a reported $500 million valuation. Mellon is also the co-author of a 2017 book called, creatively enough, "Juvenescence." My main question: How is Peter Thiel not involved in this? Did anyone tell him?