2015 in Review: Buzzwords that shaped the year in VC
By PitchBook
December 31, 2015
Looking back on VC news, stories and social media musings throughout 2015, it becomes clear that certain trends, industries and ideas drove the narrative more than others. Posted below are some of the buzzwords of 2015 that helped define the year and, in many cases, launched its most impassioned debates.
For more of our 2015 Year in Review coverage, click here.
Bubble
Following the infamous dot-com bubble, and subsequent stock market crash in 2000, this word seems to continually echo throughout the tech industry. 2015 was no exception, and we saw the conversation heat up as valuations skyrocketed and unicorns seemed to be christened daily. Usually the subject is rather polarizing, which isn't surprising when people are putting money behind their stances, but this year the tides seemed to have shifted to where more and more people are in agreement that the current funding environment is, well, bubbly. There is no doubt this conversation will continue into 2016 and beyond.
Fintech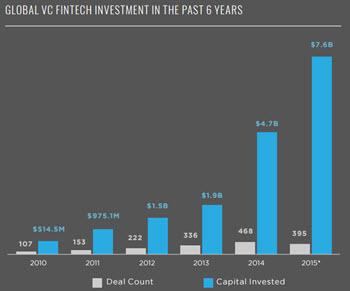 From payment platforms to mobile banks to digital currencies, the financial industry is looking at a major overhaul in the years to come, provided by the growing number of fintech companies. Fintech startups raised nearly $8 billion in venture capital during the year, up over $3 billion compared to 2014.
The industry, as hard as it is to define, is well spread out, with major hubs in San Francisco, New York and London, the latter of which has 72 fintech companies of its own. Fintech is touching every part of the financial industry, with companies from areas such as personal finance, lending, retail platforms, and institutional investing, among others.
Private IPO
The term became prominent in 2015 when the number of companies that would have traditionally made a public offering instead raised a large round of private financing. Late-stage rounds have generally been tagged private IPOs when the investment totaled $40 million or higher, and they have shot through the roof recently. During the year, U.S. VC-backed companies raised nearly $31 billion in private IPOs, compared with just $8 billion in VC-backed IPOs. These funding rounds have allowed companies to continue to grow at a rapid pace, though at the same time often keeping their investors all too illiquid.
Unicorn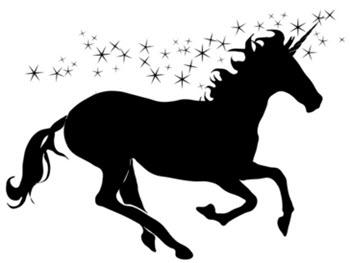 Becoming a private company valued at $1 billion+ was once a major milestone. In 2015, however, more companies achieved the mark than had ever before in a single year; 48 companies headquartered in the U.S. and 28 non-U.S. companies reached unicorn status in 2015 (call it the Year of the Unicorn?). The term was used so often this year that many publicly petitioned for it to be dropped from VC lexicon, but yet it remains. The mass amount of capital needed to fund these companies—and at such lofty valuations—drove many non-traditional VC investors into the space, including mutual funds and buyout shops that had requisite capital. Unicorns probably won't be dying off any time soon, but their exit possibilities might be getting bleaker, and several of the companies have been acquired or gone public at lower valuations than they had previously raised.
Pre-seed
Where a company might traditionally raise an angel round, pre-seed has become a new investment of choice. Pre-seed funds have popped up that are able to give entrepreneurs business advice and strategy that angels may not have been able to provide in the past, and as some early-stage funds have had to raise larger vehicles for larger financings, pre-seed investors have filled the void left for companies not yet ready for a seven-figure funding.
Blockchain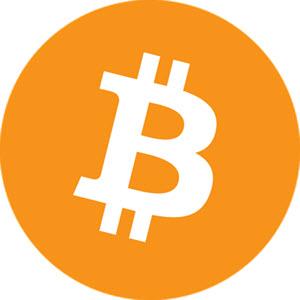 Bitcoin had a solid year on the market and is currently trading around $430. Bitcoin startups also had a great year fundraising, grabbing over $315 million including the sector's three largest deals ever. But the currency's main innovation, the blockchain, grabbed the headlines with its potential for tracking and organizing data and products. Working as a crowdsourced ledger containing and verifying all transactions that occur, the blockchain has been suggested for use with all types of securities, including stocks and bonds, as well as for tracking goods, such as limited-edition shoes, to prove their authenticity.
IoT
Machine-to-machine communications sounds like the beginning of Skynet from the Terminator movies, but the Internet of Things (IoT) is helping devices and humans live smarter and more comfortably. Big news of the year was talk of Uber, Apple and Google developing driverless car systems that use their computers and wireless sensors to navigate streets and other vehicles. But many systems are also being developed for homes, labs, emergency rooms and just about every other application.
Sharing economy
The sharing economy has created a peer-to-peer service for everything. From housing swaps to car- and ridesharing to peer-to-peer lending and more, 2015 saw more money invested in these types of startups than ever before. The idea of the sharing economy, however, also came under attack in many cases. For example, room-sharing and vacation rental marketplace Airbnb was even the target of legislation from California lawmakers looking to limit the service in the company's own backyard (San Francisco), though it came out relatively unscathed and capped a $1.6 billion investment round at a valuation of $25.5 billion just a week later. Ridesharing giant Uber has been the target of multiple taxi unions, among others.
Curious how the PitchBook Platform can help your business? For starters, we have over 25,000 private company valuations. See what all the buzz is about and schedule a personalized demo today.